Solo missions to Sölden and Söll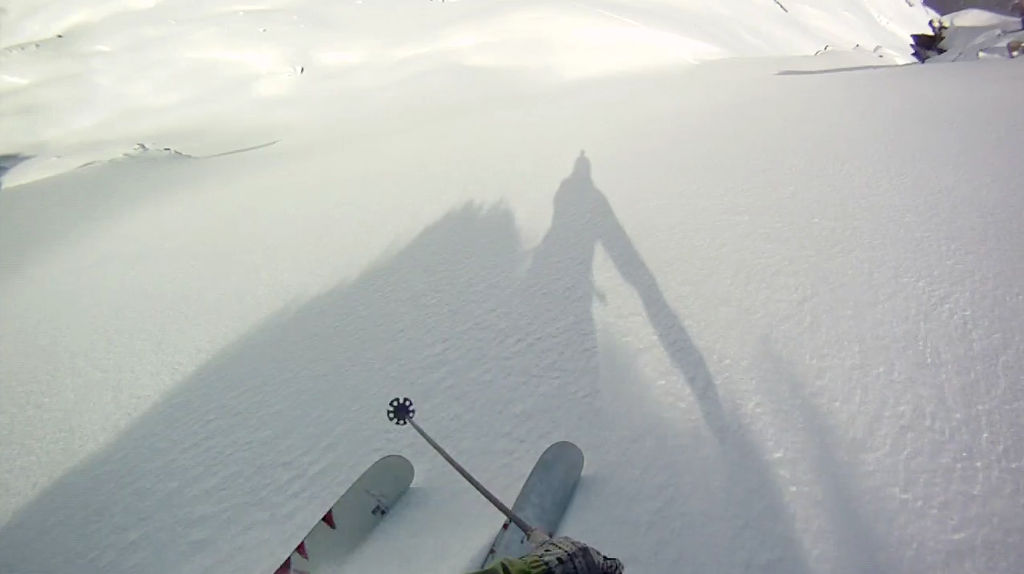 Last weekend I went on solo missions to ski in Sölden and Söll.
Sölden was a retake from previous weekend when there wasn't enough pow to be found. It wasn't that much better this time but in blue bird sun shine I managed to find some nice ski routes with good snow. Here's a video report with music from fresh demo recordings of my band Lets ask Val (guitar&vocals me, Alex drums, Christian bass, hi guys!):
The night I stayed over at Romedihof hostel in Imst. From there it is easy to drive to any of the West Tyrol ski resorts in the morning. Btw, in the video I did a few back flips again in Sölden snow park so I'm on track for my target to do them stil when I turn 40. Two seasons to go

Söll was a new place for me, never been there before. But it turned out pretty good. There was nice off piste terrain at the top, at least until snow got too wet for my taste. As it is a family resort I was doing tracks alone in the obvious off piste areas.
So, it was a nice weekend. Next weekend is Easter and there is a lot of new snow in the Alps after this stormy week. Avalanche levels are at 4 in Tyrol so be careful! I'll be taking a break from skiing and heading further South. But I'll be back for some more skiing in April...
-Mikko