Kappl
Last Saturday I had my first ever visit to Kappl in Silvretta valley. As the pictures and video below show, I think I'll be back.
First tracks in the cold January morning.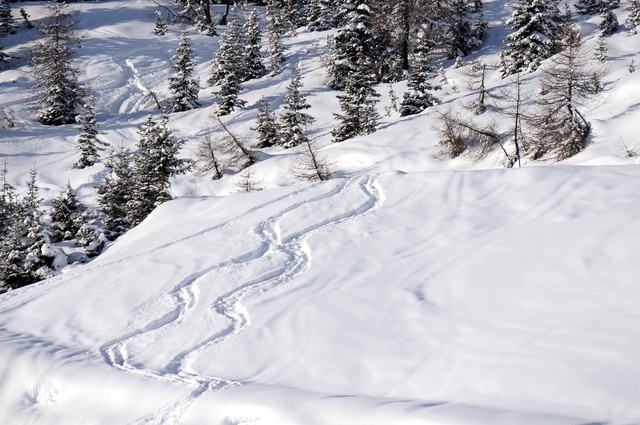 New ski area so I was not the one opening the powder terrain.
15-40 cm of powder snow. In wind exposed areas it was only 15 cm.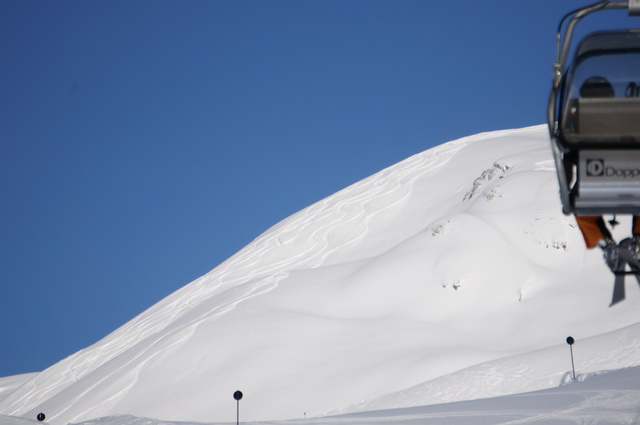 While lapping the top lift I took some photographs of other people enjoying the day and first tracks. Too bad I have no idea who this guy is. He'd like the shots.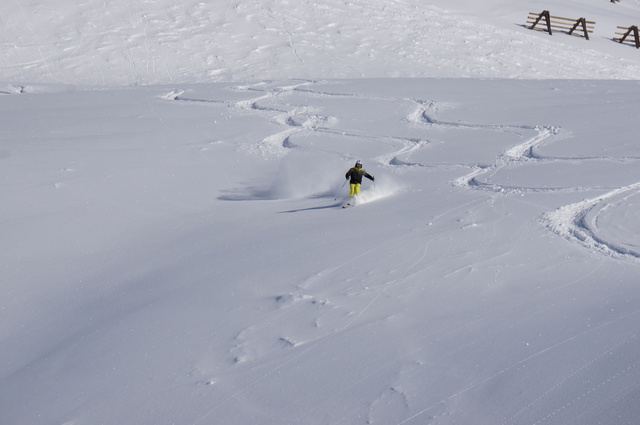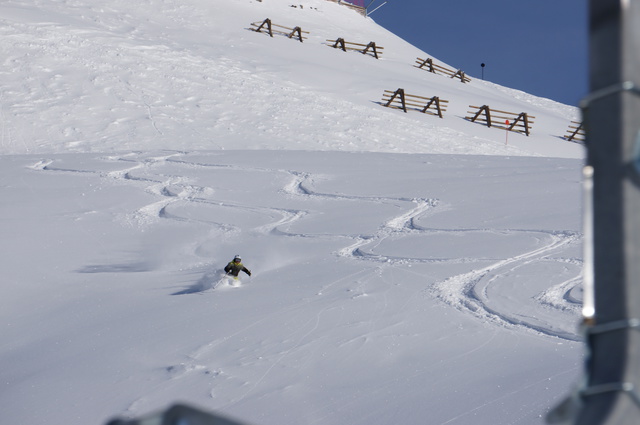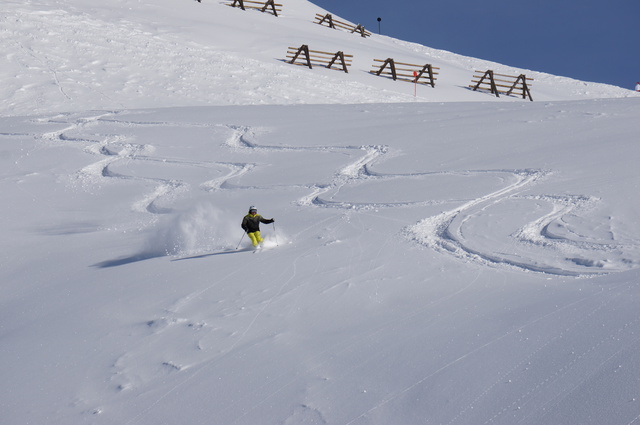 Maybe this snow boarder as well?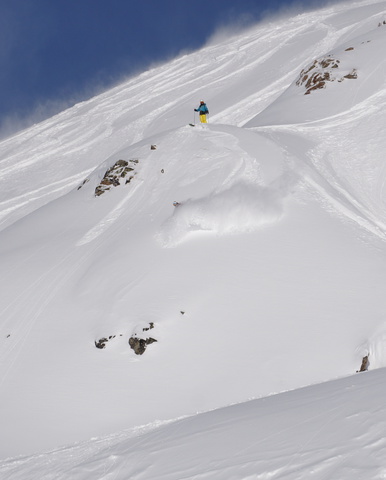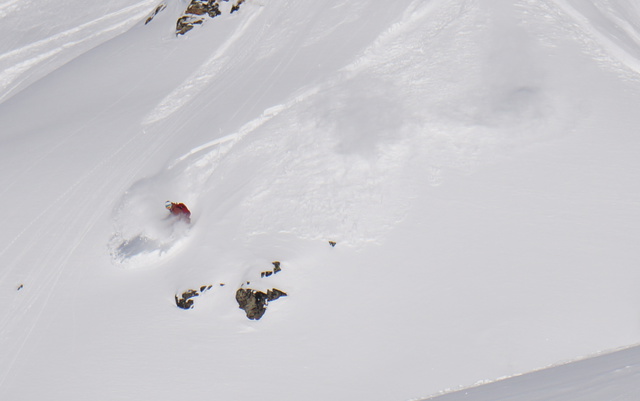 Kappl is a small ski area compared to Isghl a few kilometers away so the place was not too crowded. The small crowd was however tracking the powder fields at a steady pace.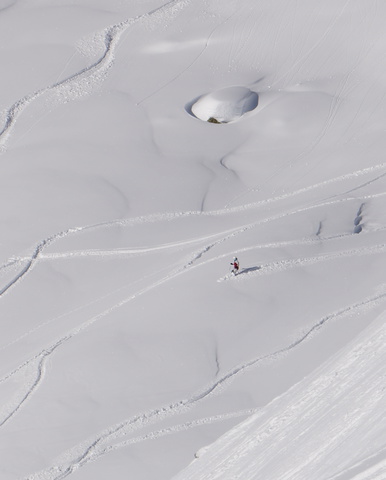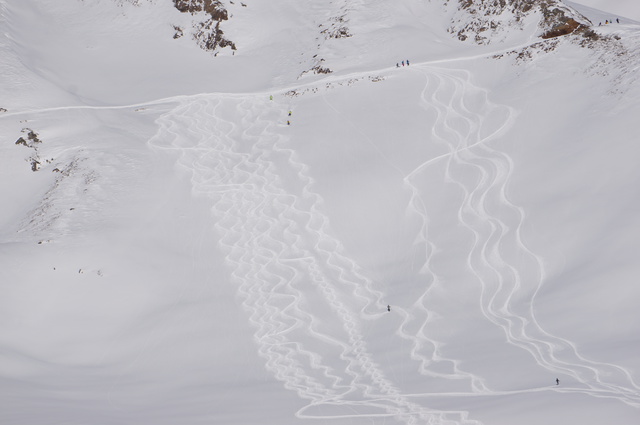 Here are some interesting views from the Kappl lifts.
If I was not alone that day, I would have given a try at this snow shelf above the ski route. Traverse to the skiers right and hike with skins to the top. Filmers could stay cozy in the restaurant next to the lift.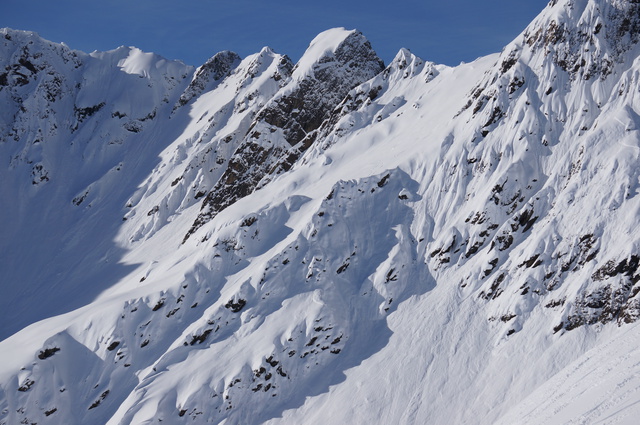 Although I was there alone, I was not alone searching for the good lines.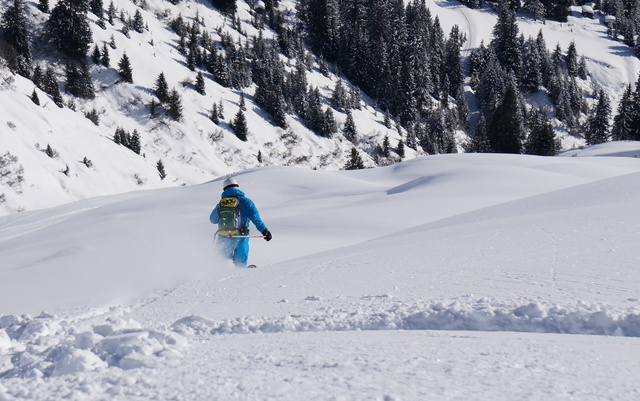 But enough of these tracks are mine.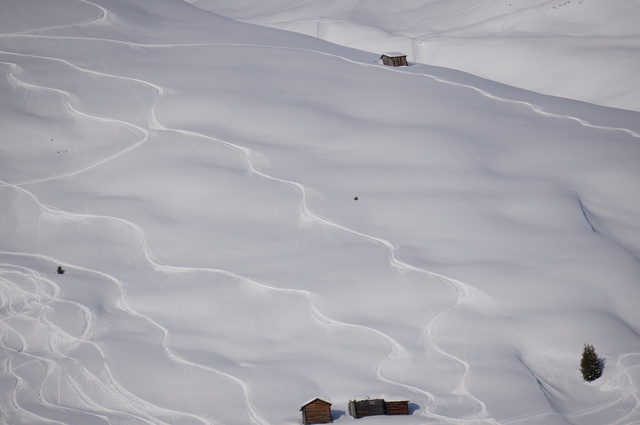 Finally a short film: Kappl from my POV
<a
href="/media/2013/kappl/kappl.mp4"
style="display:block;width:640px;height:360px"
id="kappl_player">