München ski tours
Few weeks ago München had a nice snow cover, 20 to 30 cm of sligthly packed snow. For a while I had been looking at a few local hills so on one Monday evening after work I decided to conquer them all.
<a
href="http://mcfrisk.kapsi.fi/media/2013/munchen_ski_tours.mp4"
style="display:block;width:640px;height:360px"
id="munchen_ski_tours_player">
Windmill ski route
Next to Allianz Arena on the other side of the Autobahn is a nice hill with a windmill at the top. It offers 60 meters of vertical and a north facing open slope with a couple of traverses to ease kicker building. Only negative thing is that it's quite far from the center though a bus line seems to have an end station right next to it.
Here's a ski route on it.

View Windmill ski route in a larger map
My gear at the top.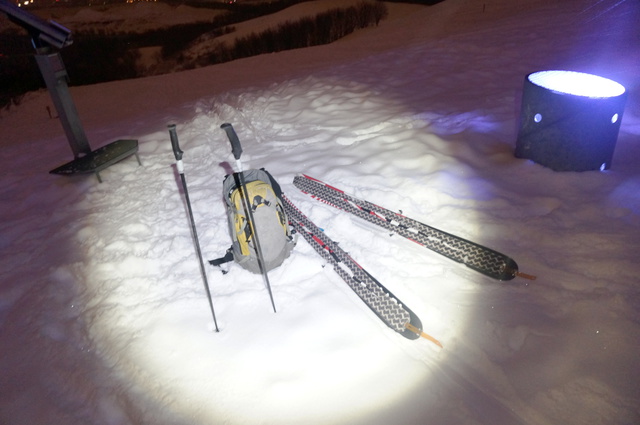 North facing slope in the night.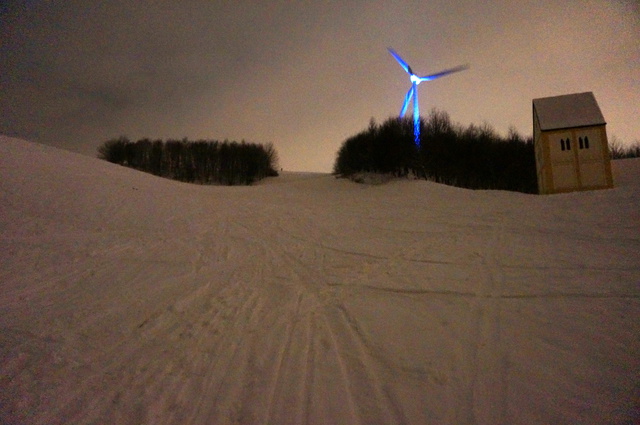 Olympiapark ski route
Olympiapark is good enough for FIS world cup. It offers 55 vertical meters and multiple line choises to different directions with mostly open grassy fields with great city views. A couple of rollers are good places for kickers. On the minus side it is pretty crowded, also with other skiers and snowboarders, and is full of city bunnies.
Olympiapark ski route.

View Olympiapark ski route in a larger map
Views from the top are good.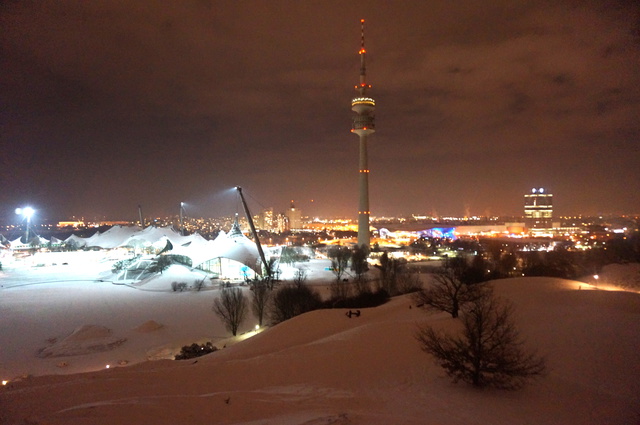 Last section to the stadium is pretty steep.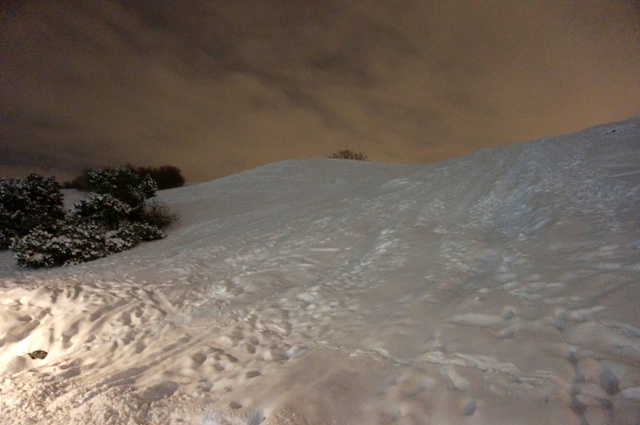 Luitpoldpark ski route
Luitpoldpark is a smaller hill quite close to Olympiapark. It has around 25 meters of vertical and offers a good rodeln/luge track and grassy open ski terrain. Line choices are a bit limited to the north side. Beware of dogs and grumpy old ladies.
Luitpoldpark ski tour.

View Luidpoldpark ski route in a larger map