McFrisk 2011 presents a ski short film Prego
<a
href="/media/2011/prego_small.mp4"
style="display:block;width:640px;height:360px"
id="prego_player">
Download. Download high quality version.
Prego was produced & edited by
Filming, skiing & boarding by
Tommi Meriläinen
Mikko Rapeli
Jaakko Rapeli
Tuomas Paso
Janne Vehkaperä
Harri Korhonen
Janne Lääkkö
Music by CC attribution only artists from Jamendo.com
Prego premiere in Oulu
Prego premiere in Oulu was again a good one. Small theater Studio was full and even floor space was scarce. Audience was suprisingly young. I will have to clean up the swear words from audio track next time. Afterwards Bisketti cafe was full of skiing people and young freeriders enjoying some Trip-juice and bun. Photos by Jaakko Rapeli.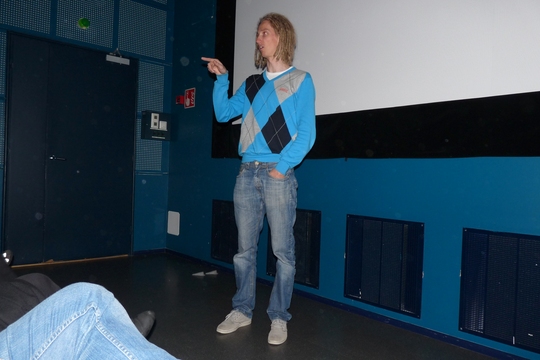 Counting all movie starts in the audience: Jaska, Janne V, Paso, Janne L. and me. Harri and Tommi were absent this time.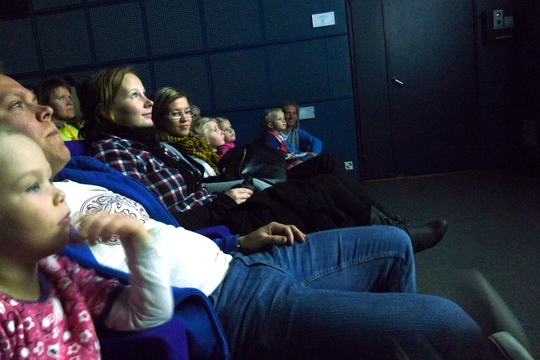 Young freeriders also in the front row.
Now lets prepare for the upcoming winter. Have some pow everyone!
-Mikko