Skiing like the Dutch
To learn skiing you need a bit of snow and a small down hill. In ski resort terms you need snow cannons and blue pistes. This is exactly what can be found from Winterberg, Germany, about 100 km North from Frankfurt and 100 km South-East from the border of Holland, the Netherlands. Unlike the name says, I would say that there is neither real winter nor a mountain, but maybe I've spent too much time in Finland and in the Alps. But Winterberg is a good place to learn skiing.
Winterberg piste map. Altitude and peaks are not mentioned but I'd say the greatest altitude difference is around 50 meters. Lifts are quite good, mostly the sitting kind.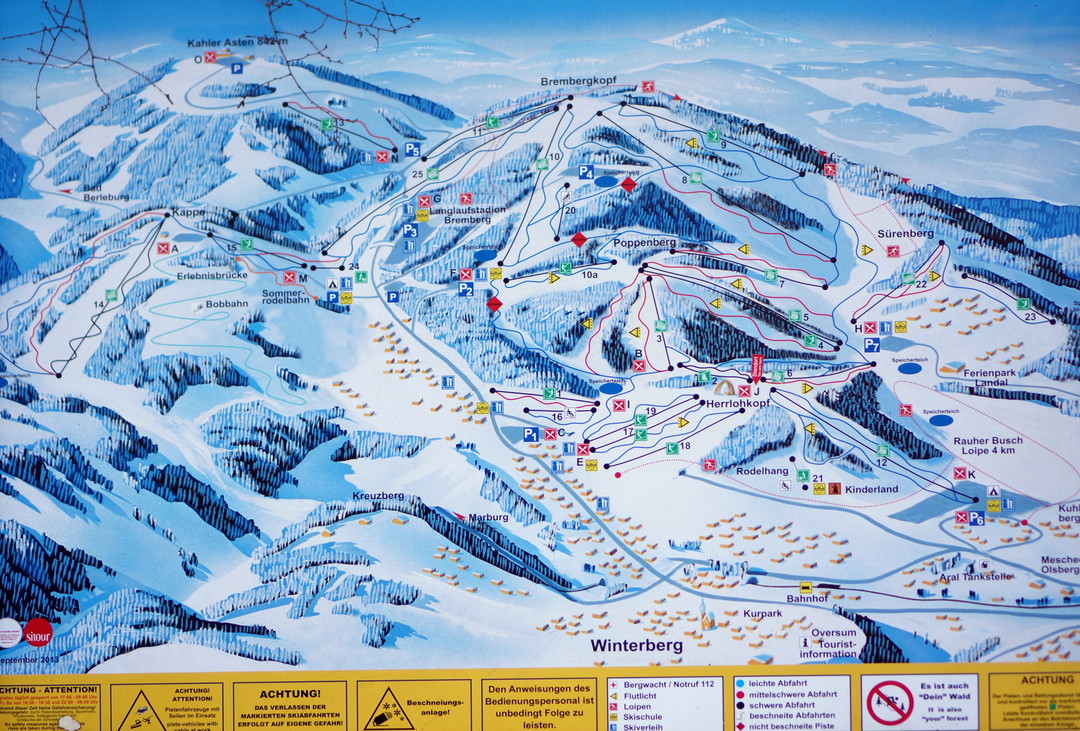 Snow cannons. They keep this place alive and buzzing of ski tourists even when real winter and snow isn't there. Good for business.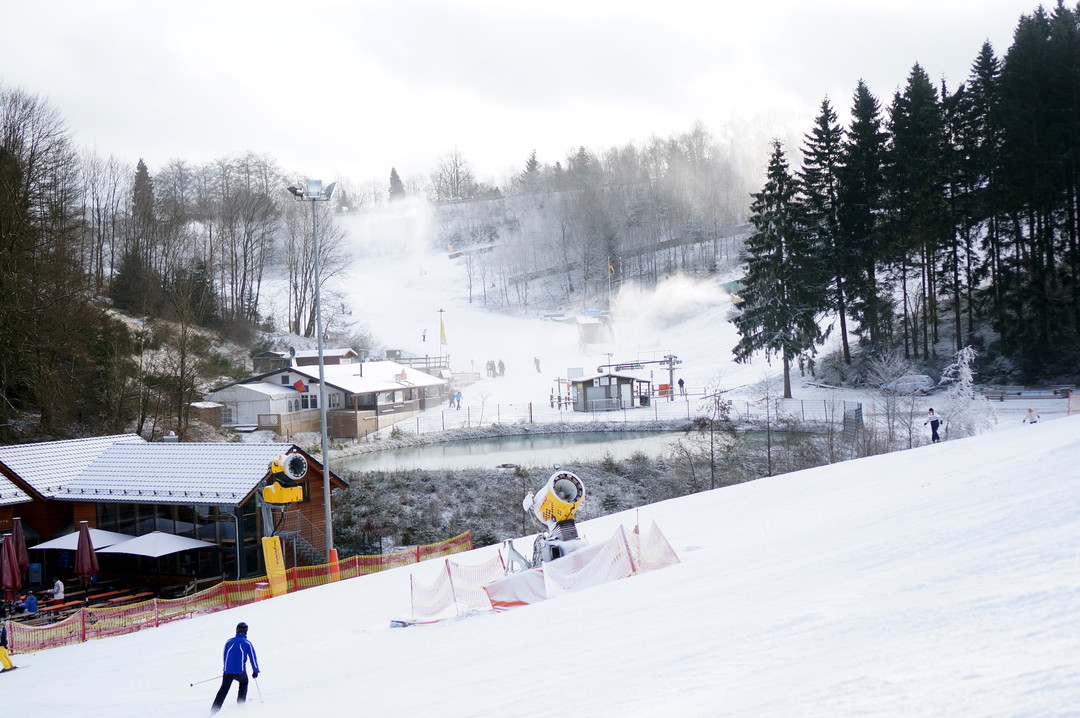 Ski jump hill. I guess this place is also famous from sledging disciplines.
Dutch and German crowds in the lifts and pistes. Learning skiing is the thing here even if piste is blue but icy from man made snow.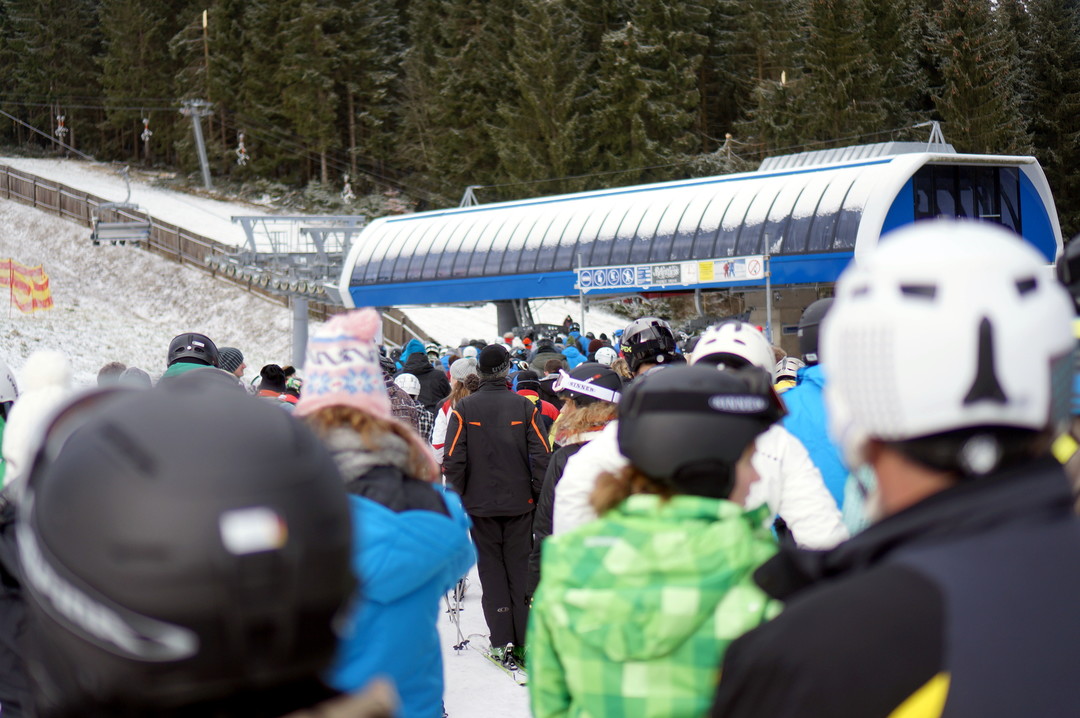 Sometimes the last ski run down to valley is busy in the Alps, but I've not seen anything as busy as this.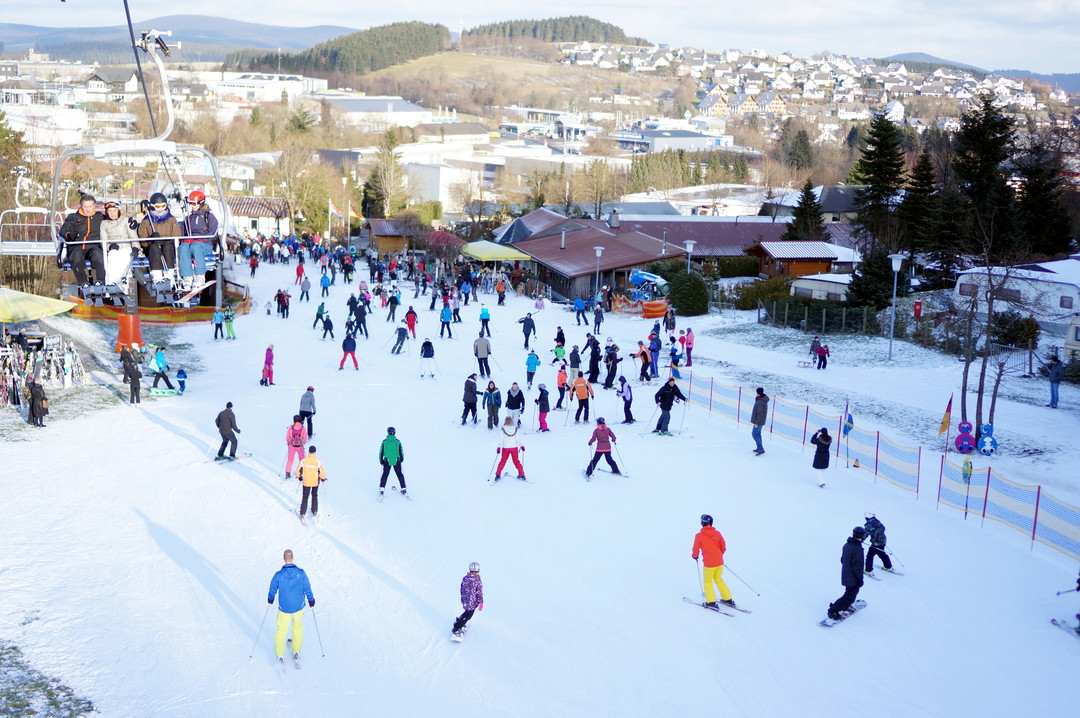 In mid January 2015 Germany saw some heavy storms and high winds and it seems trees in this are got hit really hard. Many broken trees around the area.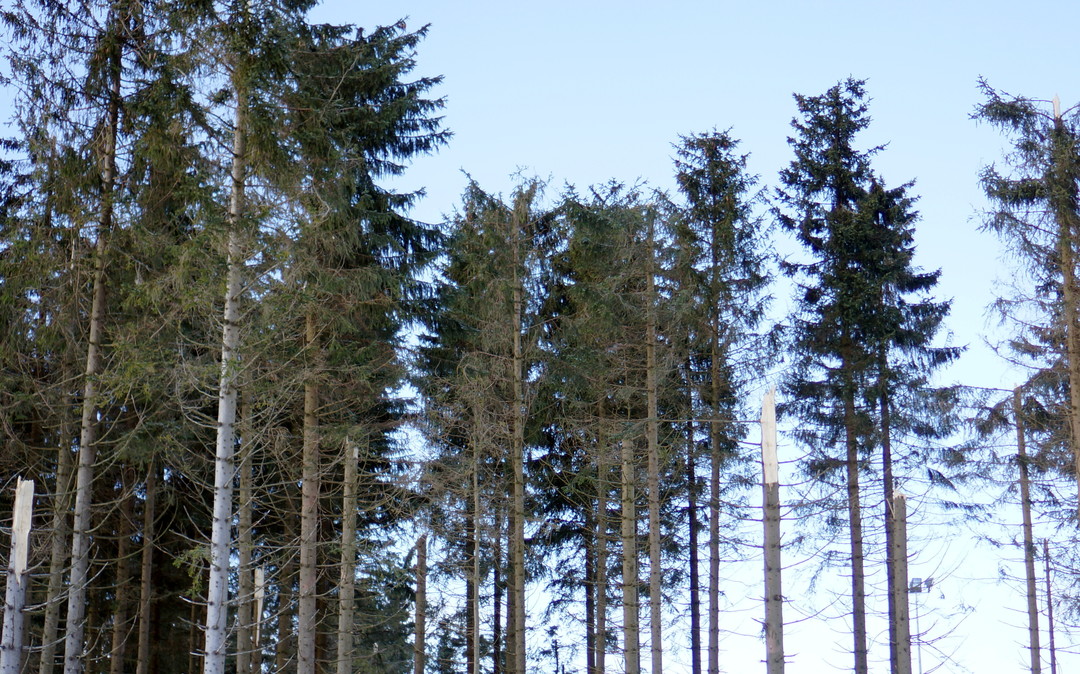 And fat powder skis are not needed. Nor were there any terrain parks with kickers and rails.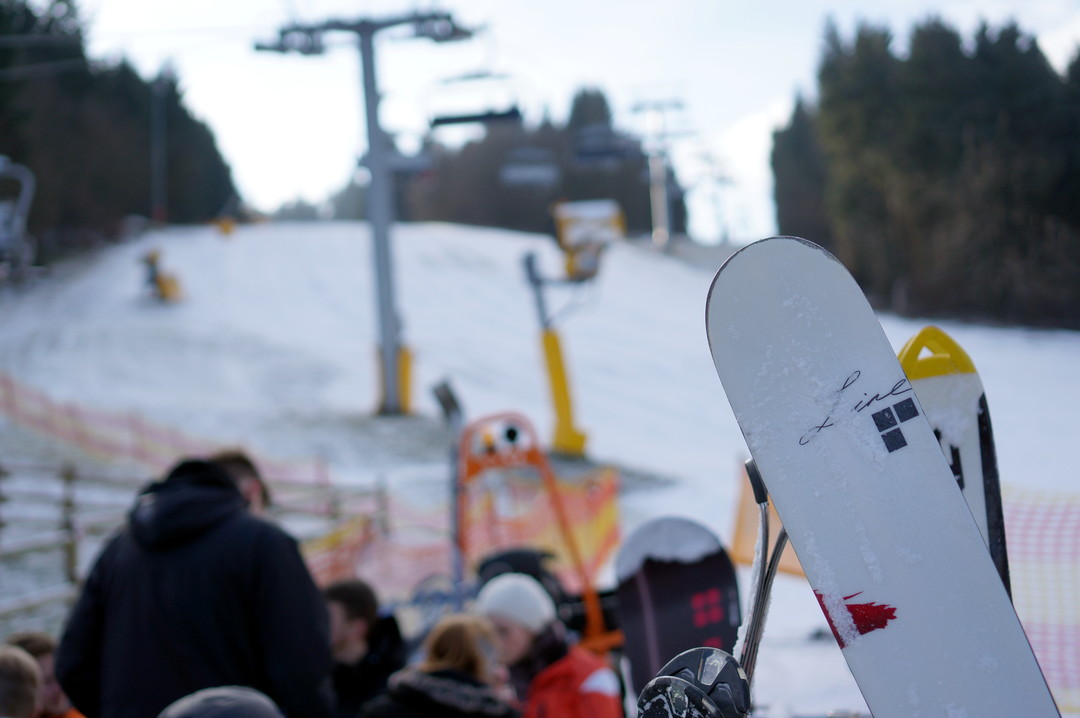 Learning skiing means also falling down several times. Sometimes it is fun to watch from the lift, as long as no-one gets hurt. How many fallen skiers in this picture?
But the blue pistes are good for learning skiing.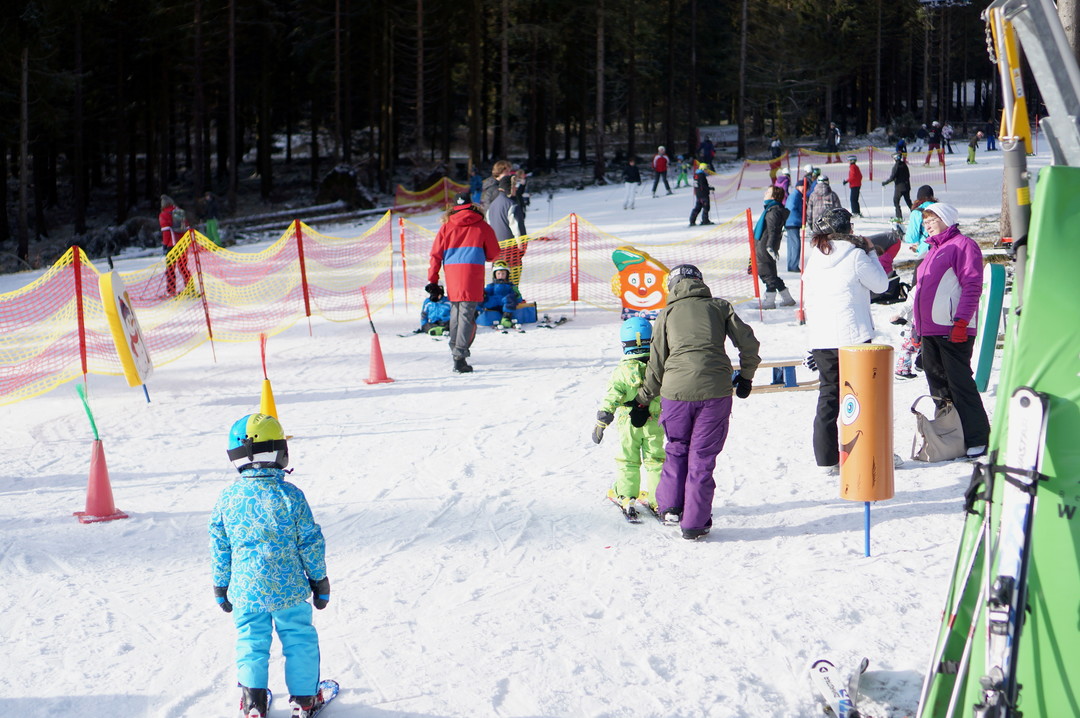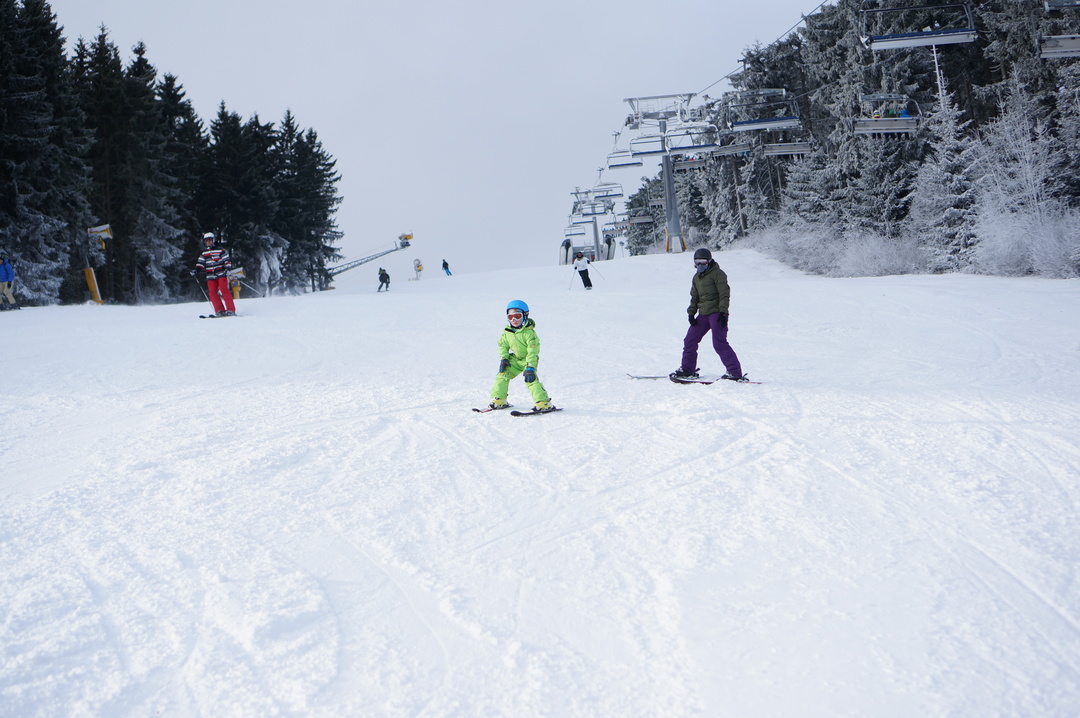 So that's how the Dutch go skiing, I suppose. Been there, done that. Off to the alps...
-Mikko