Ski Touring in Oberalp Pass
Season '14/'15 is slowly starting. There have been a few snow dumps in the Alps but I've been busy moving from Munich back to Ulm. But last weekend I decided to start the ski season. Few nights of weather map checking convinced me to go to Andermatt in Switzerland where it has been snowing already a lot and a new front was looking promising.
I was traveling alone and just booked a bed in Base Camp Andermatt run by another Finn, but guests seem to be international and I hooked up with Simon from Norway and Carsten from Germany to do some ski touring in Oberalp Pass.
Packing up the first backpack of the ski season fun; you never know what you forgot: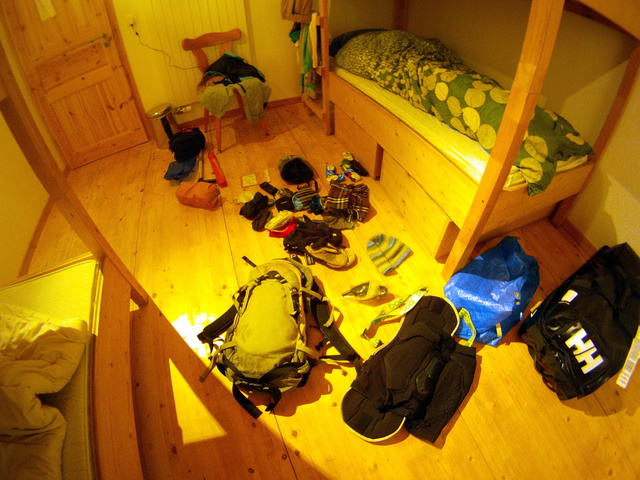 Oberalp Pass is a few train stops away from Andermatt and above 2000 meters a good place to start ski tours even early in the season.
Google maps view to Oberalp Pass:
We took the direct route South from train station which is next to the lift bottom stations. Original plan was to ski towards west but backup was to just ski back if weather and visibility go bad since a lot of snow was expected on this Saturday.
We took 7:30 train from Andermatt and visibility looked good from the train windows: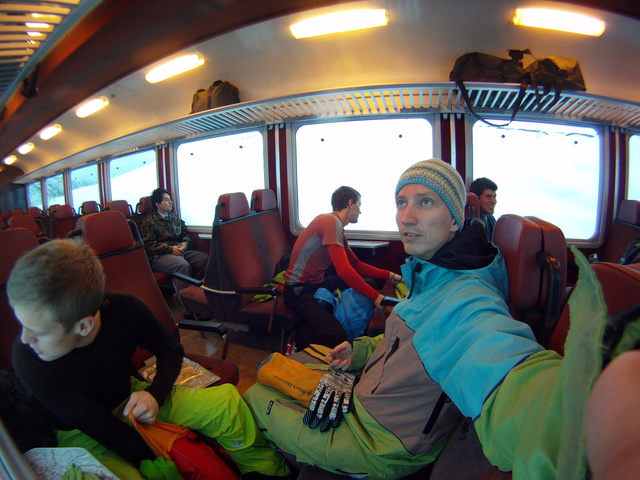 Skins on in Oberalp Pass at 8:00 o'clock at 2000 meters: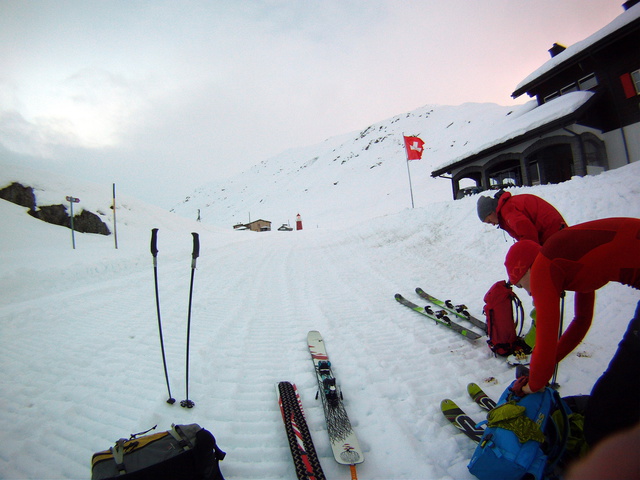 First tour of the season starts: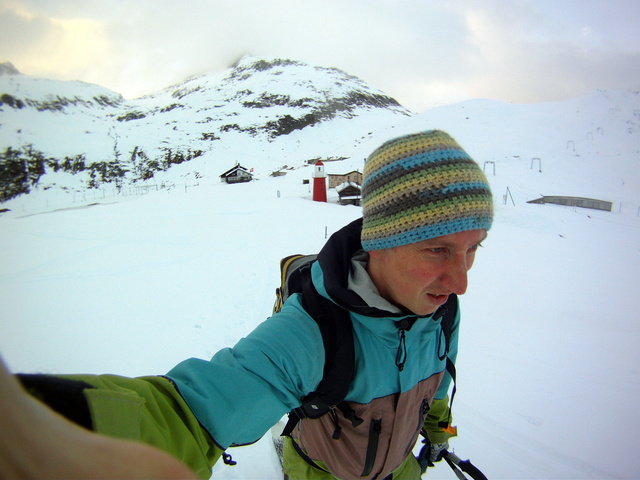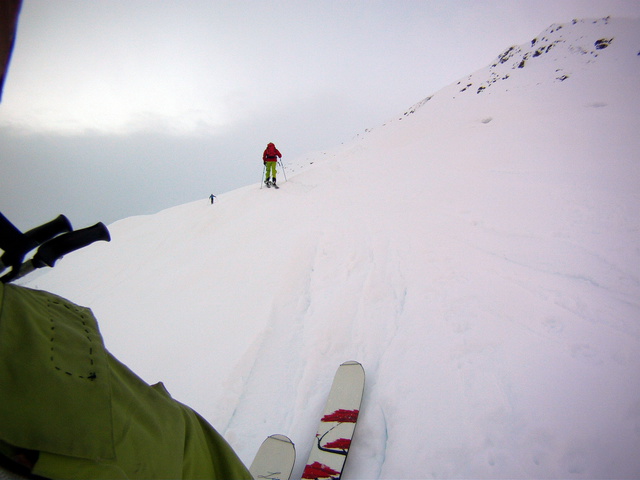 Simon was the one on this tour to remind us about weather in Norway. On the way up it looked to brighten up: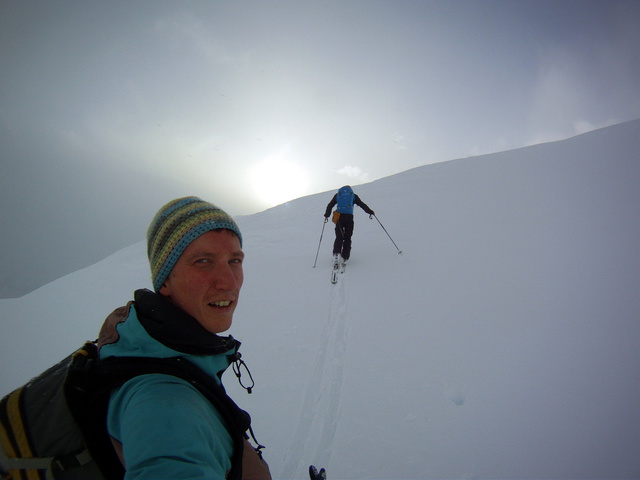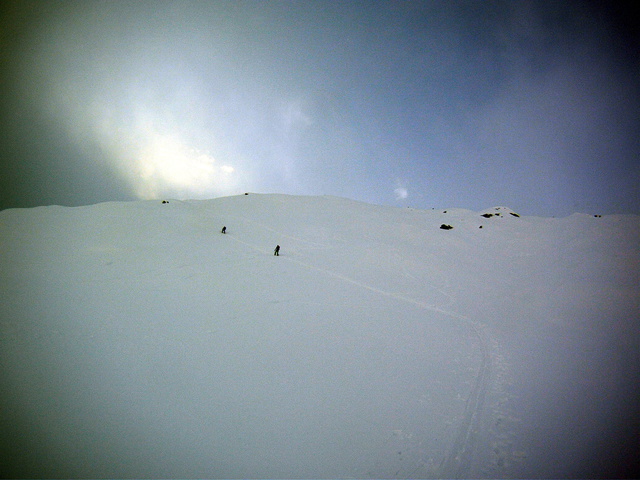 At around 2600 meters we decided to back off from the plan to west and ski a few laps next to our skin tracks since weather was rolling in: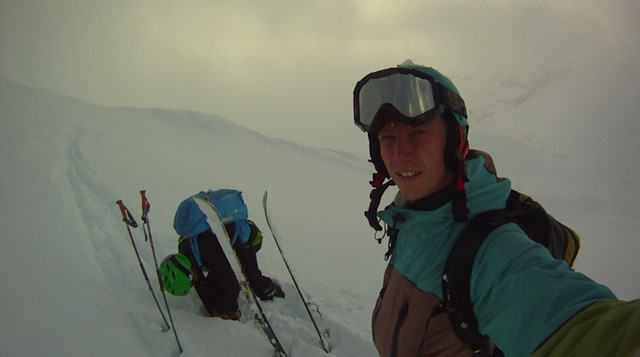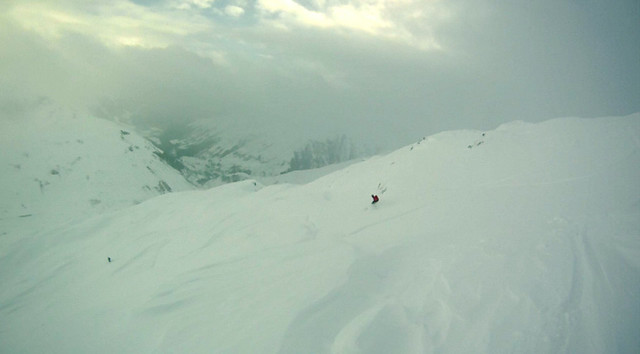 A short lunch break and for another lap with visibility going from bad to worse: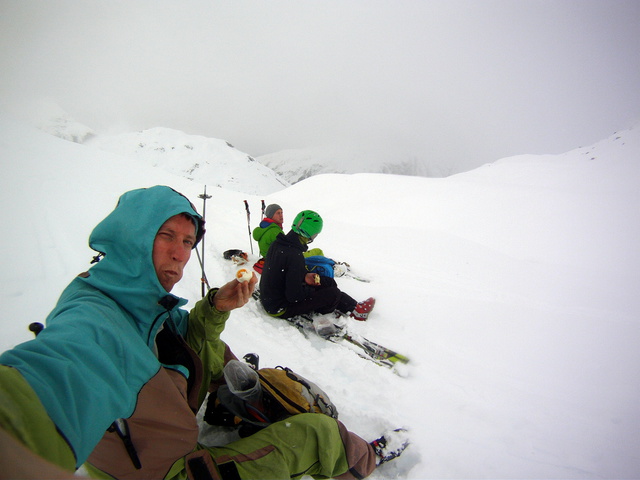 At 2000 meters there was around one meter of snow but the back was wet from several days of rain. Above 2300 meters the snow was nice and dry. Only the visibility was so poor that skiing wasn't too much fun. But at least it was mostly free compared to a full day ticket at the resort.
On the way down I saw a spider on the wet snow: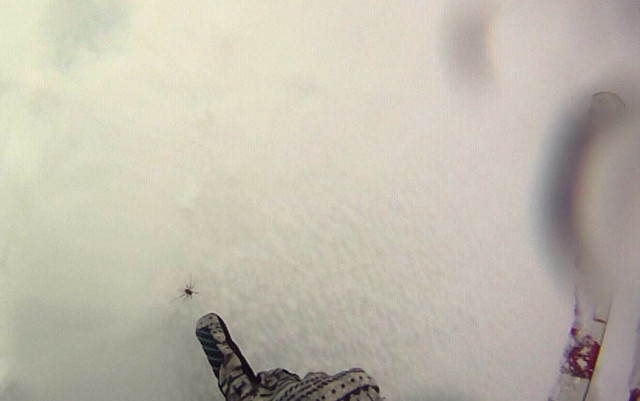 After second run we decided to head down to train stop and get back to Andermatt. Heavy snow fall was expected for the afternoon and night.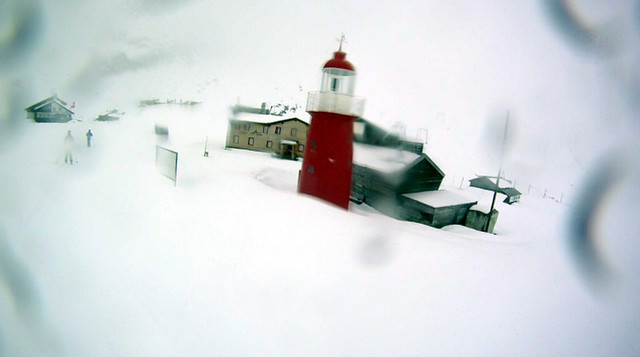 Here we were planning to come down but took it safe and turned back: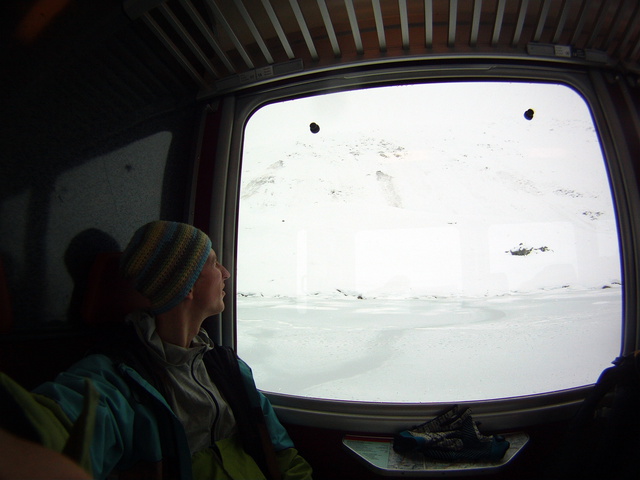 Andermatt view from the train coming from Oberalp Pass. Base Camp hostel is the first house next to the slopes and not yet a ski in ski out place. Hiking there from parking lot took a bit of effort, but on the other hand price is ok, like minded skiers where there, and most importantly sauna was warm!
That was the first ski tour of the new season. Hopefully more to come. Thanks for Carsten and Simon for letting me hang along with my heavier touring gear.
-Mikko