Schönkahler tour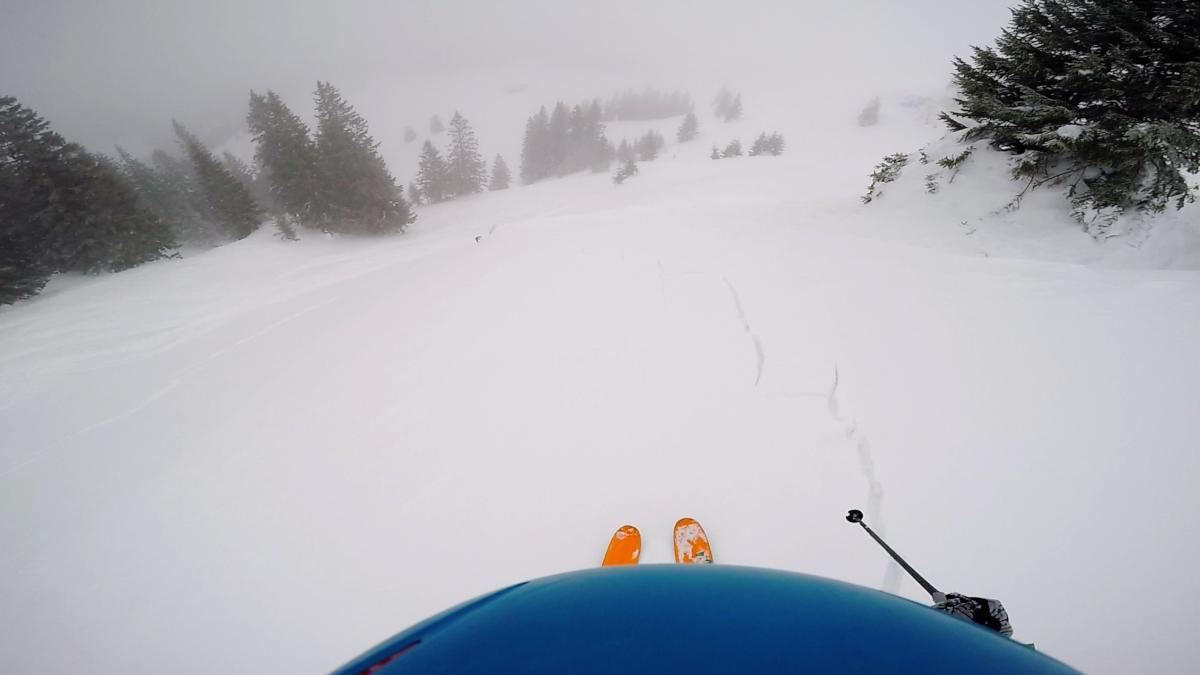 Another small ski tour we did on January 26th 2019 to Schönkahler on the border of Germany and Austria in Allgäu. Effect of wind and new snow can be seen from the thin windslab avalanche which I triggered. It wasn't a surpise given that avalanche bulleting too had warned about the weak layer on top.
Route was simple to find and follow also in bad weather.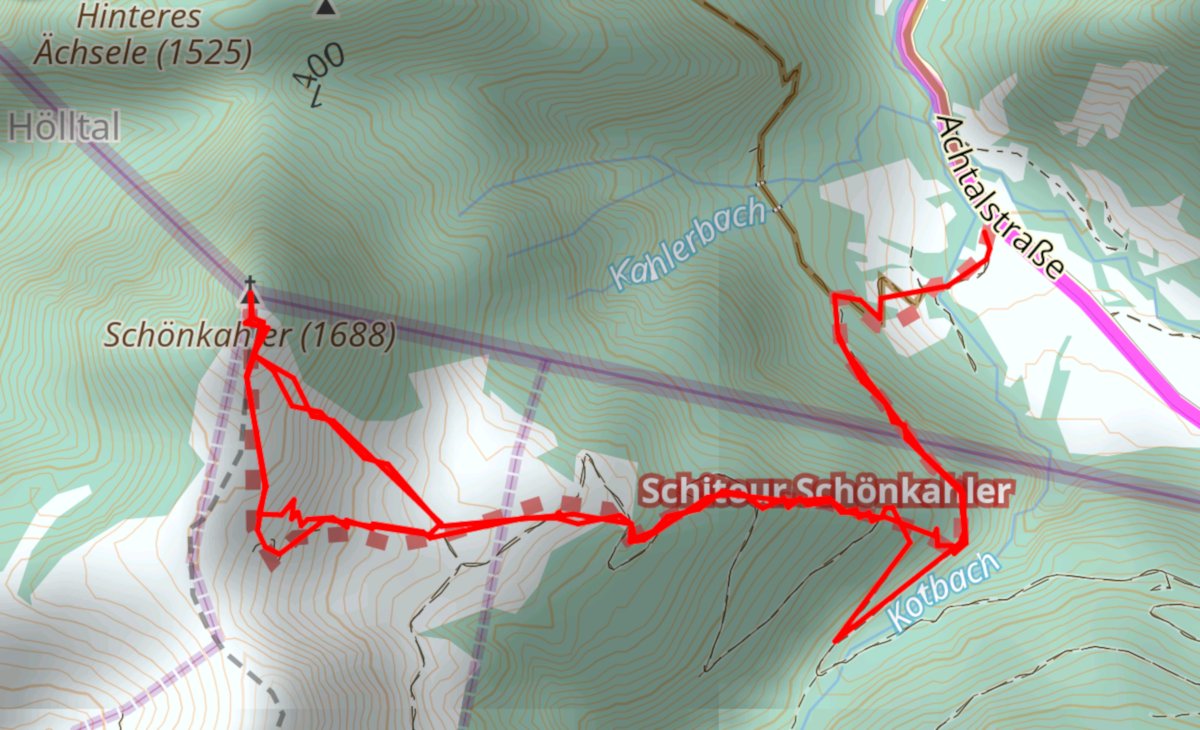 Maybe I'll visit the area with better snow...
-Mikko