Pow and sun in South Tyrol
First weekend in February 2015 I decided to find some powder snow. Tyrol has been a bit dry last few days so I headed a bit more south to South Tyrol. We hit the jackpot in Sulden.
Strong winds and new snow meant that traffic was going slow. There were accidents in several places and one part of the road was blocked for an hour or so. Several cars had trouble going up.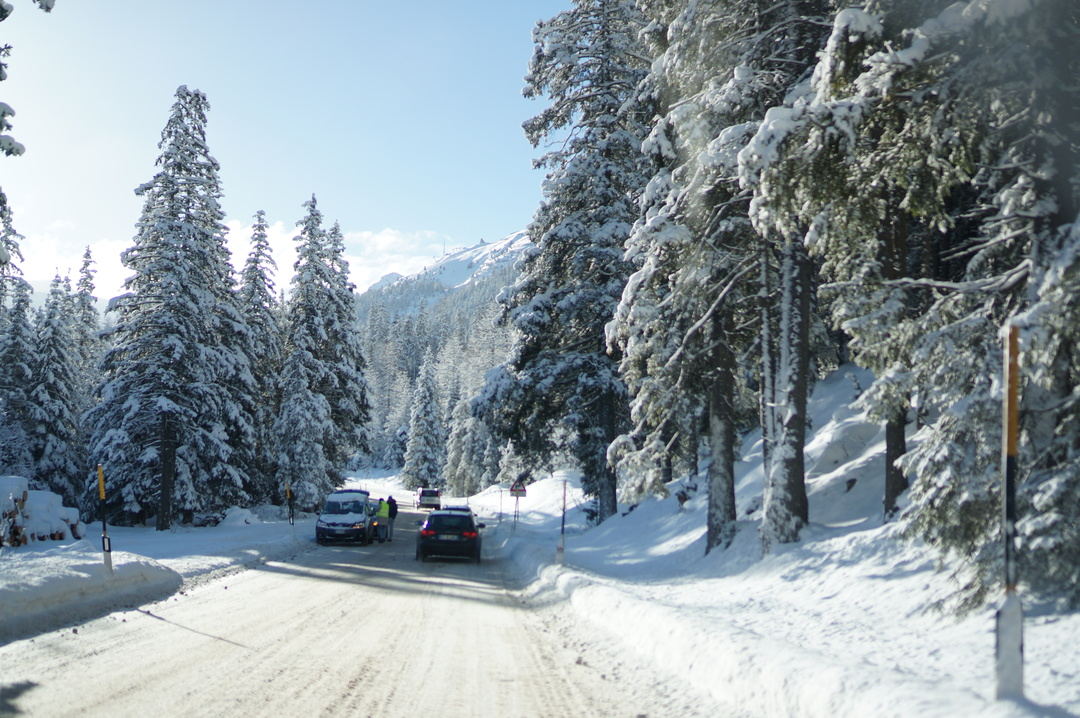 Weather was clearing up and showing the goods: 30 cm of fresh pow, tree runs and sun.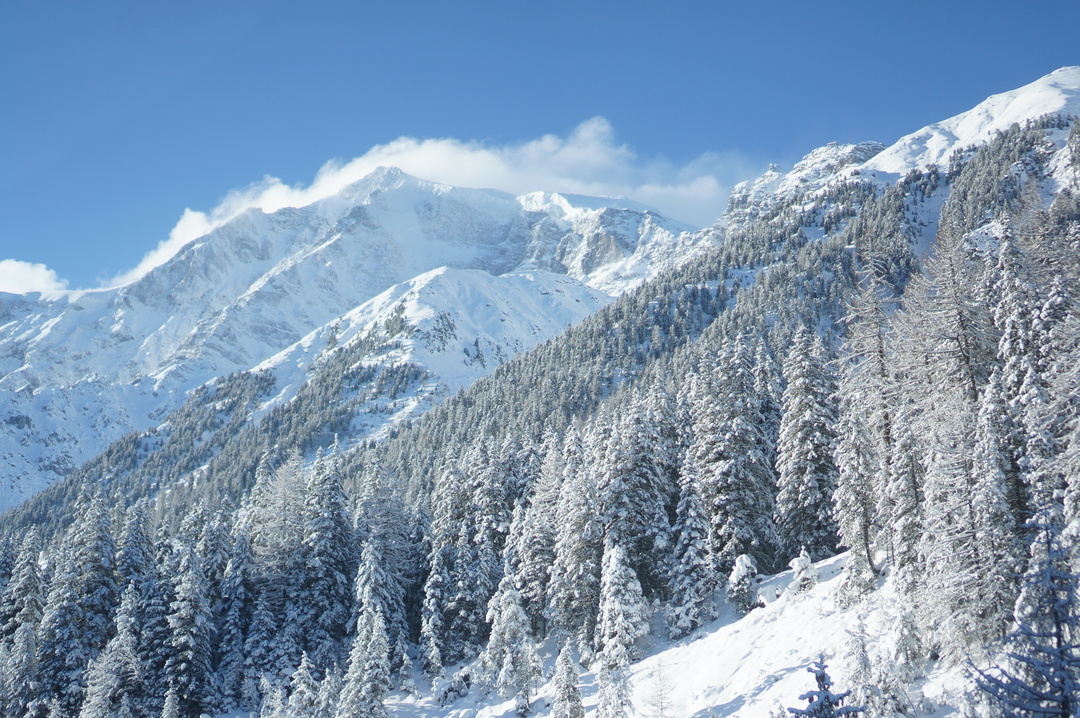 Did several laps under this lift in the trees.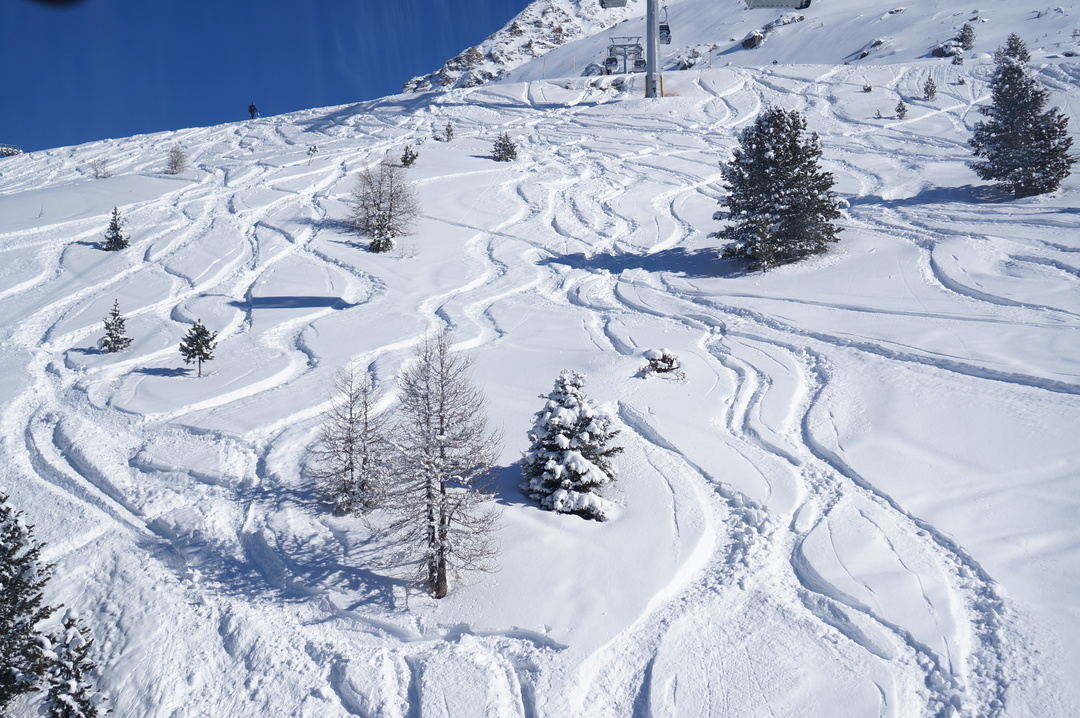 One little pillow jump.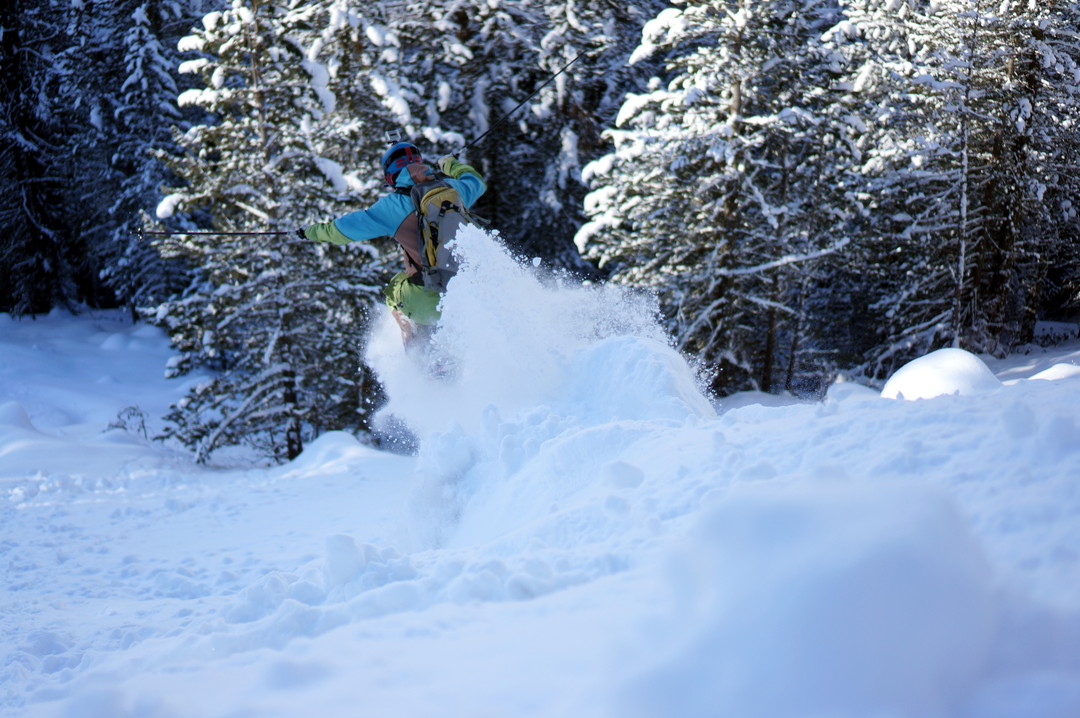 Avalanche danger was high and I saw fresh snow cracking up in the trees a few times. Thus I did not want to get up into the open and we stayed close to the slopes.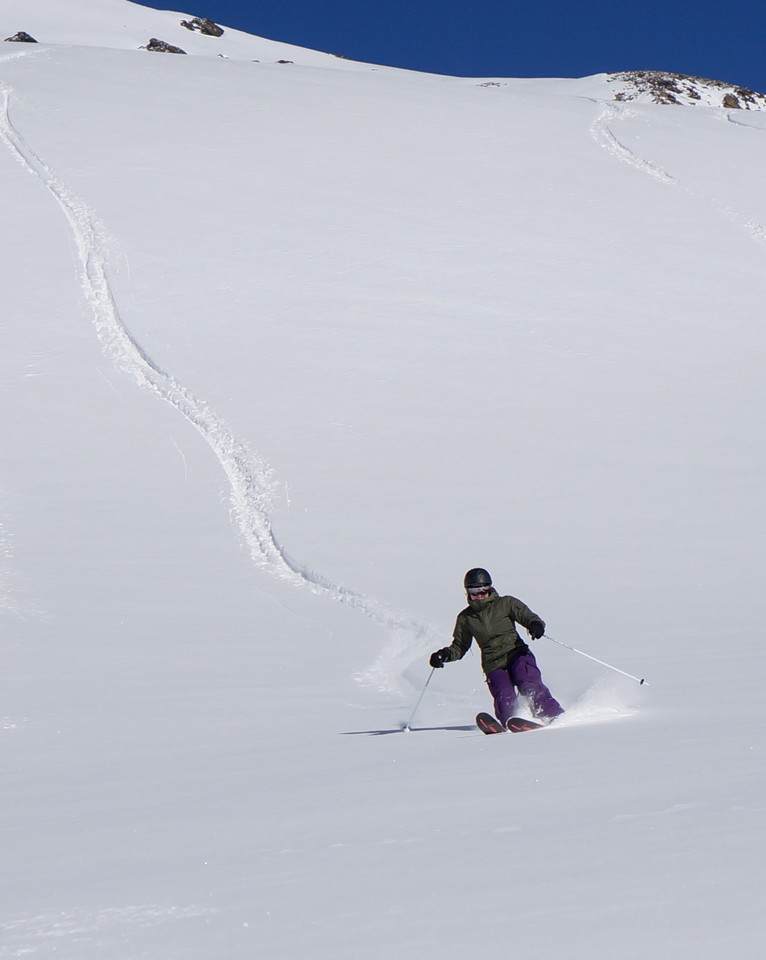 Doris learning pow turns.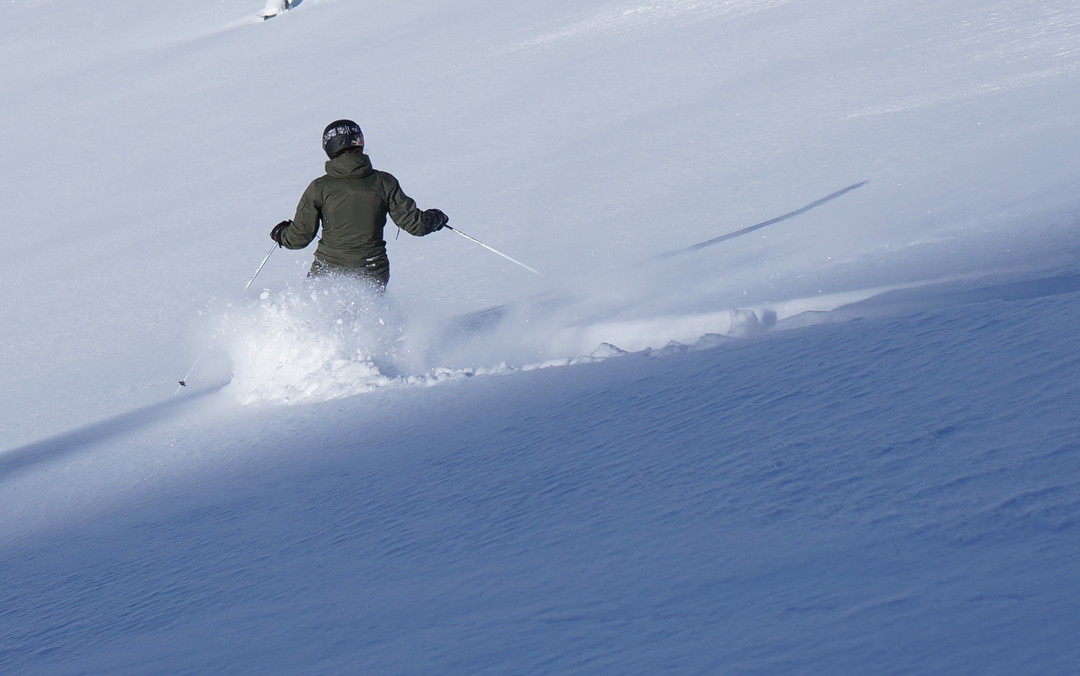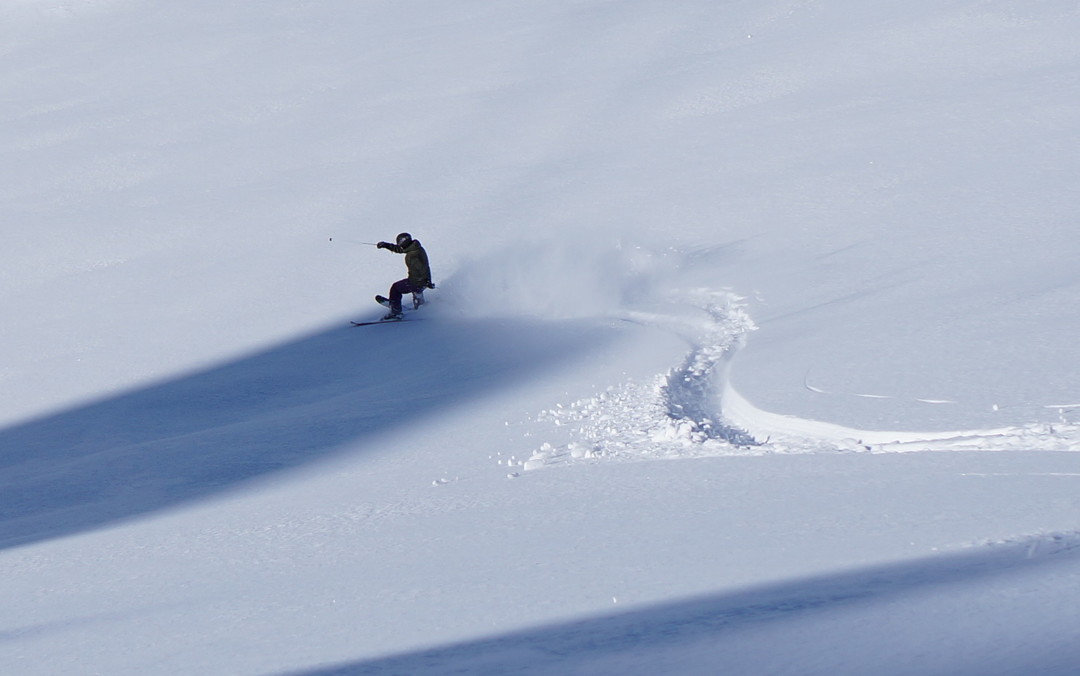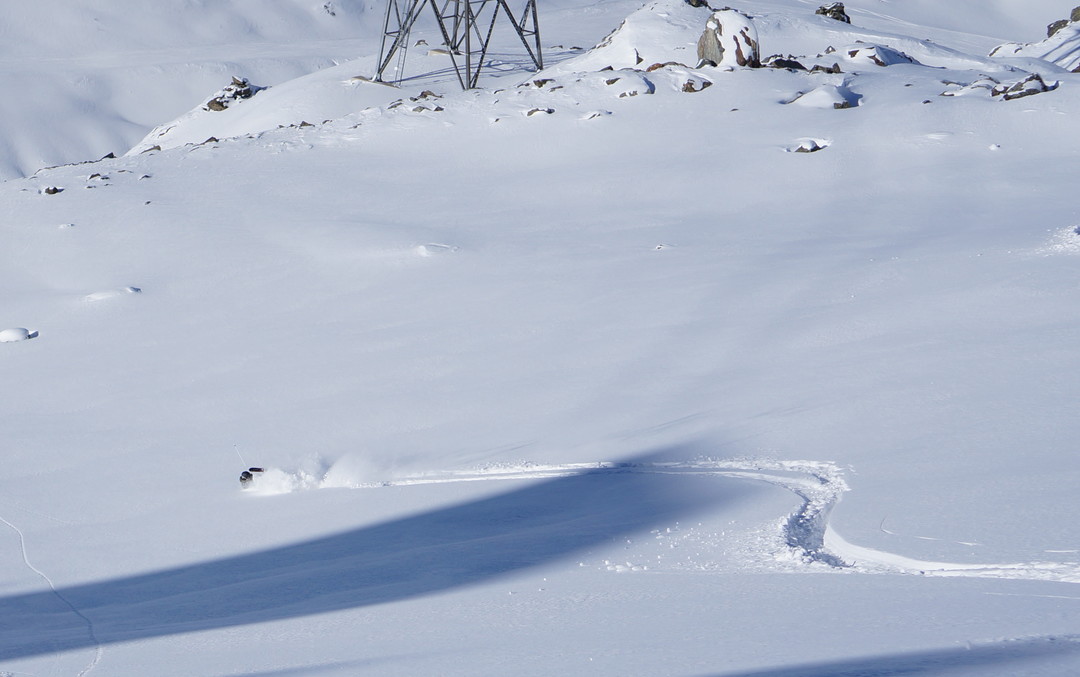 But she got a hang of it during the day.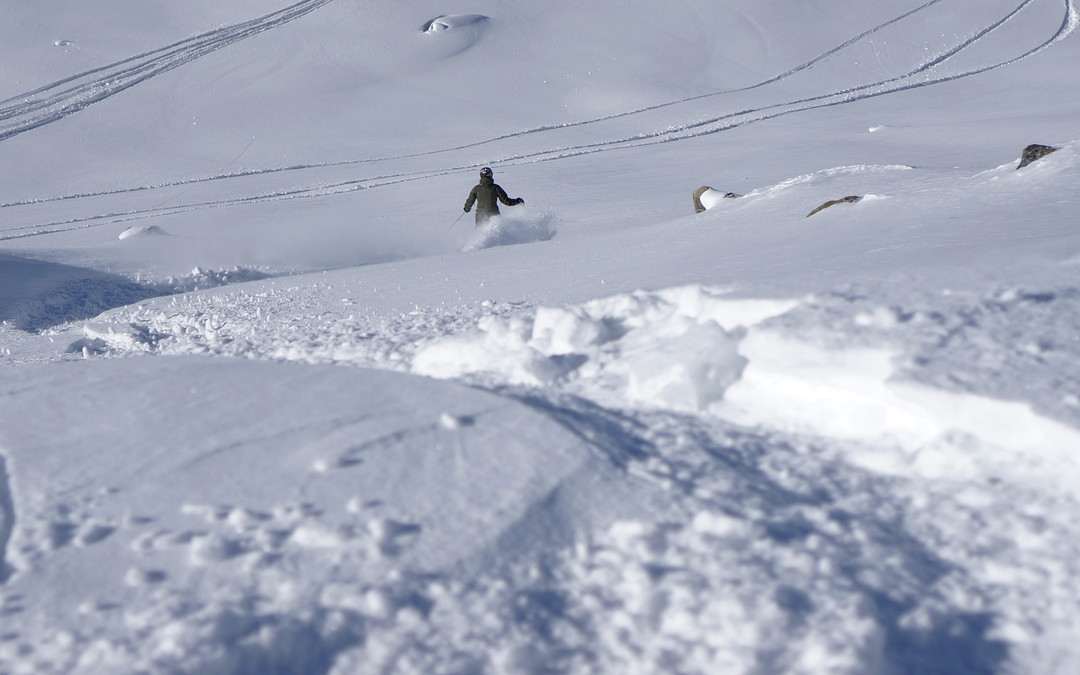 The views are great!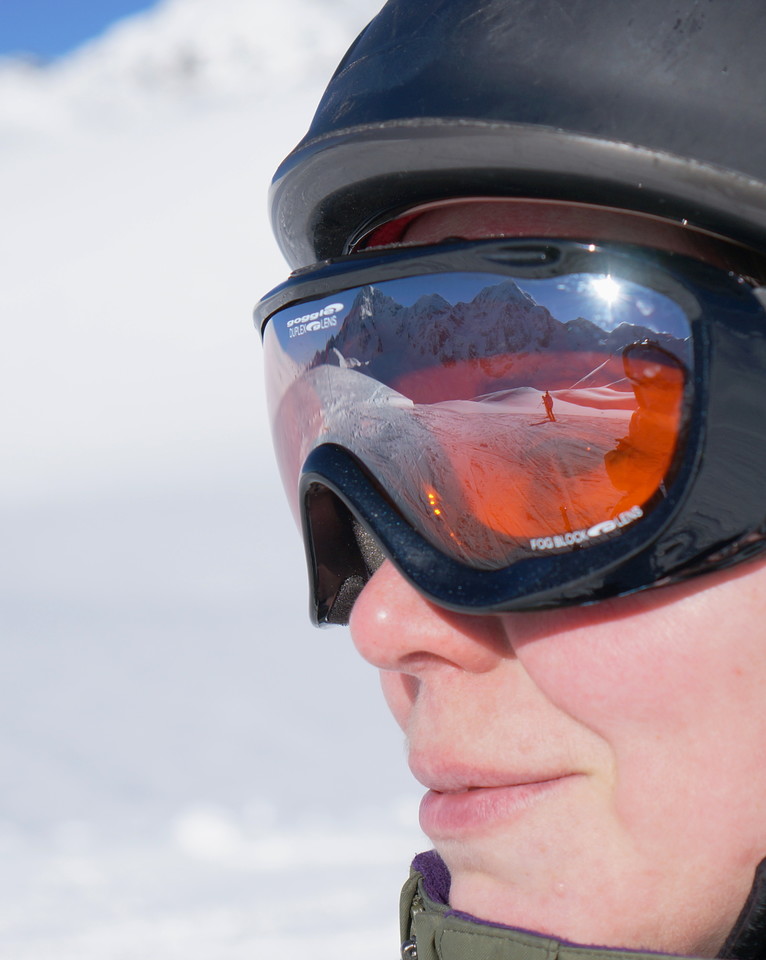 A bit more driving but well worth it. Go after it but stay safe!
-Mikko