November Powder Day in Andermatt
After the touring day in Oberalp Pass, we relaxed the evening and saw the weather cool down as promised. And it started snowing heavily.
In the morning Andermatt was white: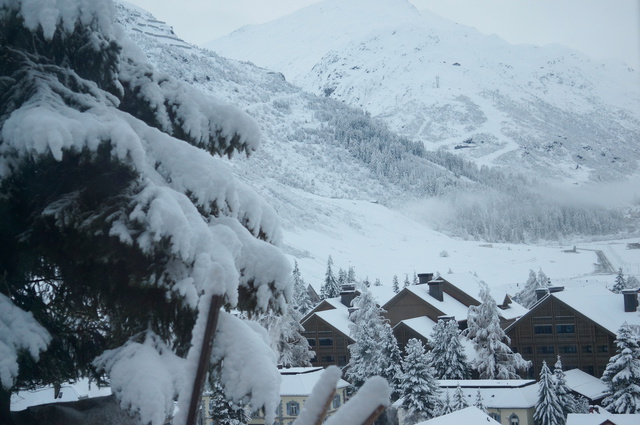 And cars had to be cleared out. Here my finger points towards Gemsstock where the Andermatt freeride paradise awaits.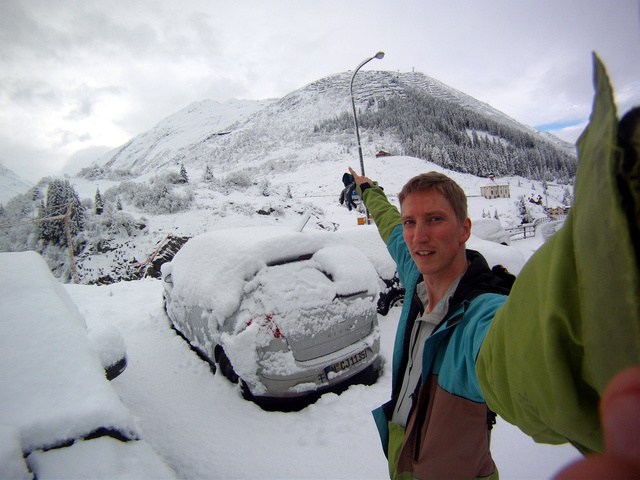 Gondola in summer paint when mountain has meters of snow:
While Gemsstock top gondola was closed, I took several laps with the chairlift around middle station. I pity those picky skiers who were waiting for Gemsstock to open down in the valley before buying the ticket. It was fun to play in a meter of pow. As powder panic was in the air I just snapped a few pictures of random rippers from the lift: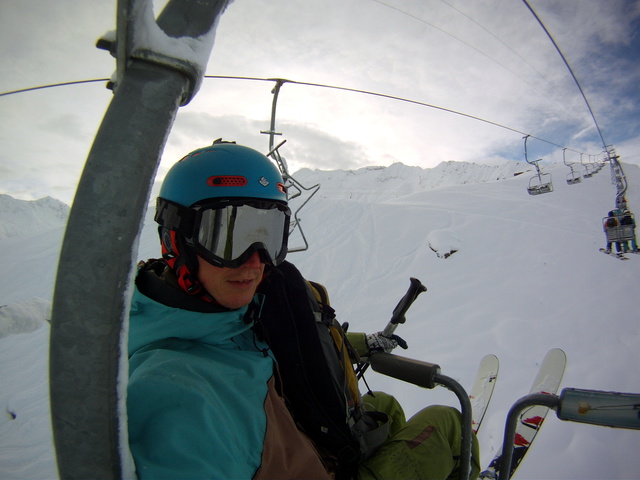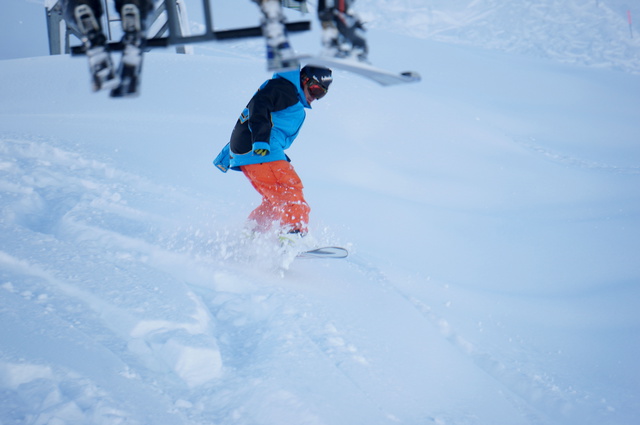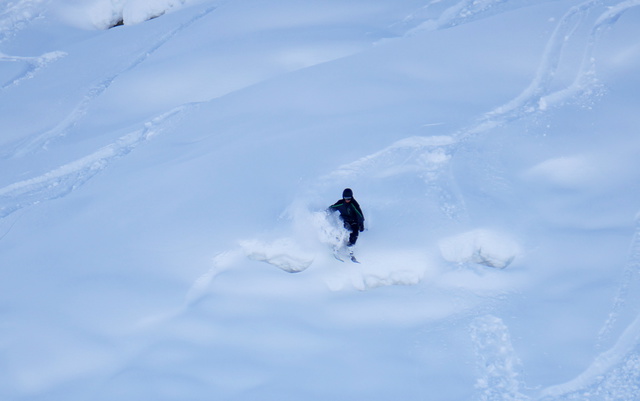 Some dudes where hot and prepping for the bigger cliffs with flat landings under the lift. I managed to shoot this one with a bit of shake'n bake zooming: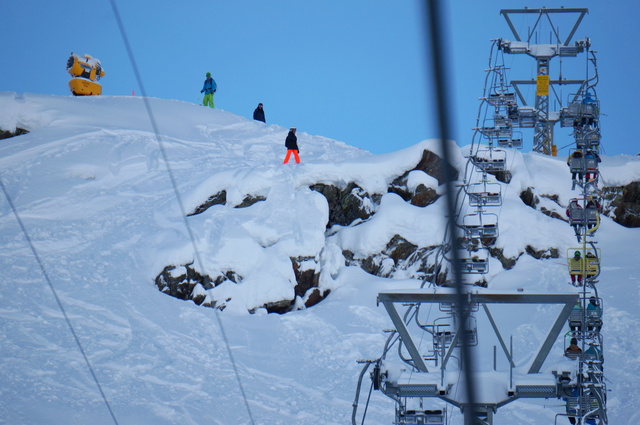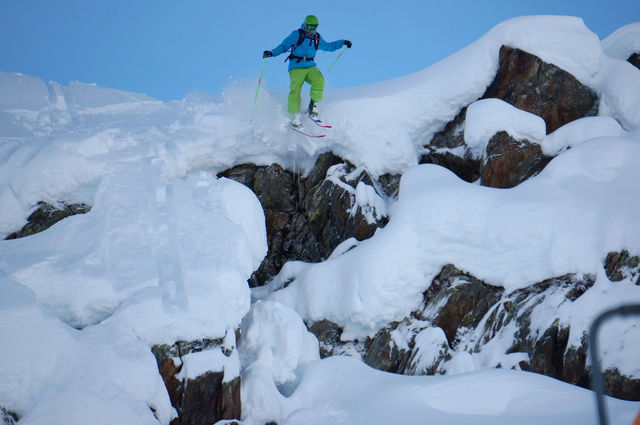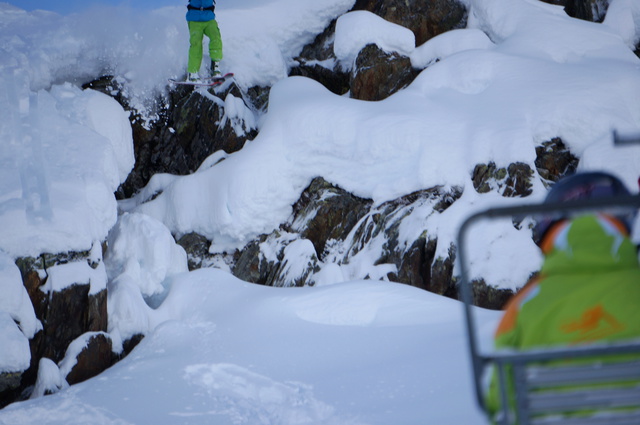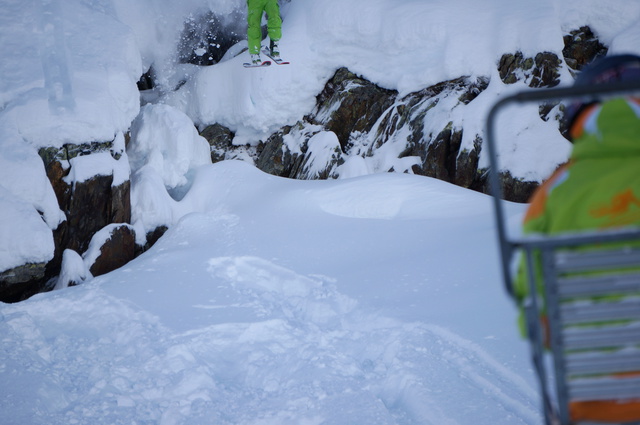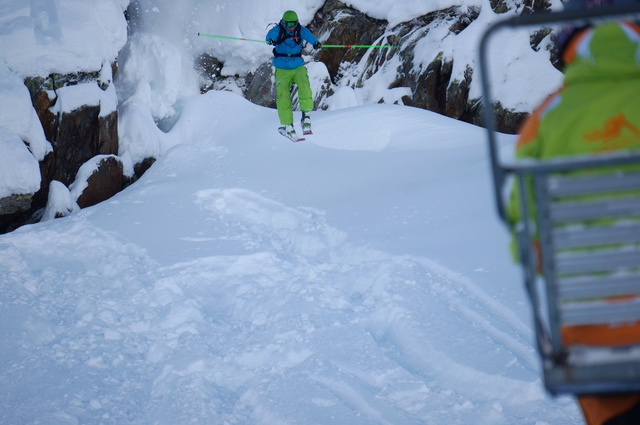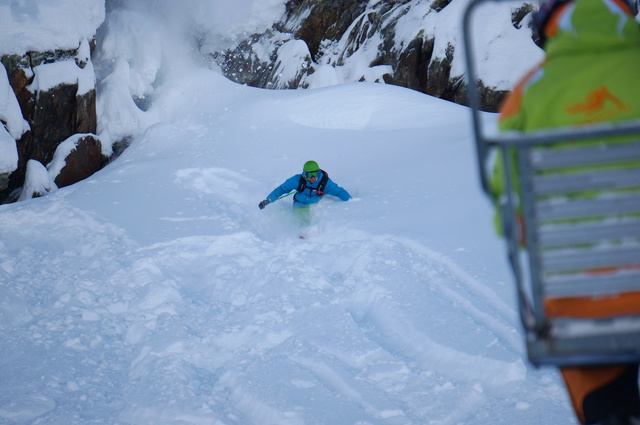 The reason why Gemsstock was closed initially was of course the heavy snow fall during the night. Ski patrol was bombing the ridge lines all morning and even the less steep slopes looked a bit scary with crowns like this: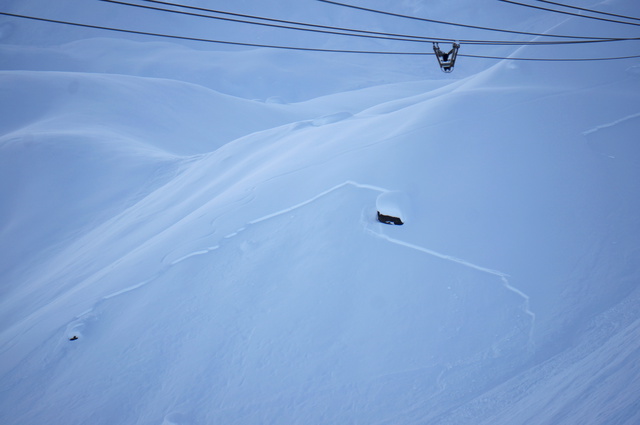 But eventually after noon the top gondola opened and swarms of people started tracking the area down in perfect pow. Lift lines stayed long for the rest of the day: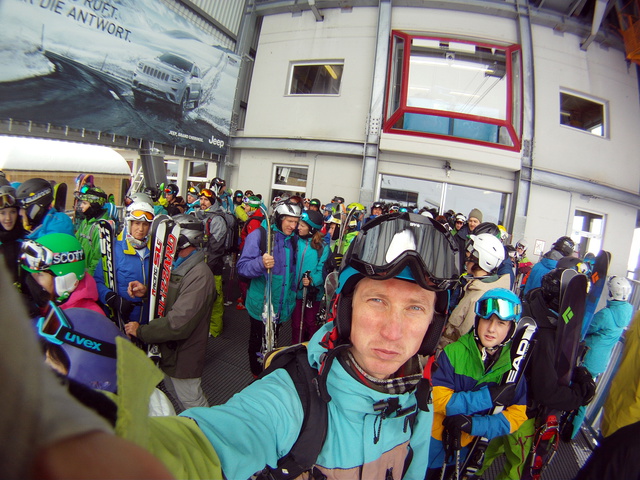 I skied again several laps with Carsten and Simon but slowed down to take a few photos, but just a few: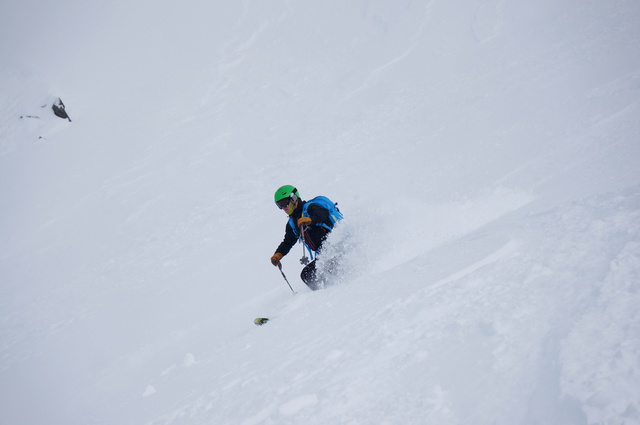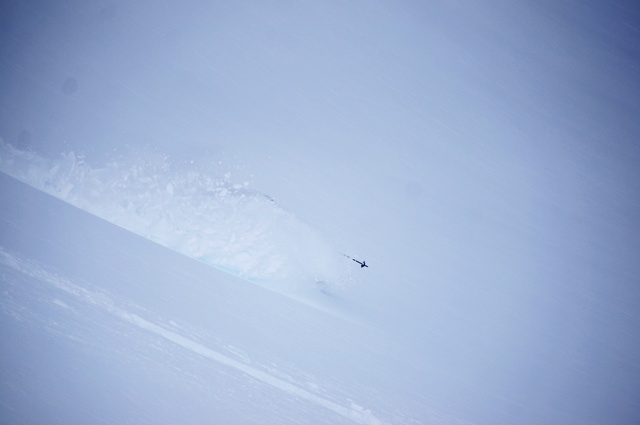 After 3 pm the weather at top started getting worse and with clouds and snow fall, but snow was so stable that I went to the standard couloirs, and hooked with a group of Finns, and snapped a few shots in the whiteout: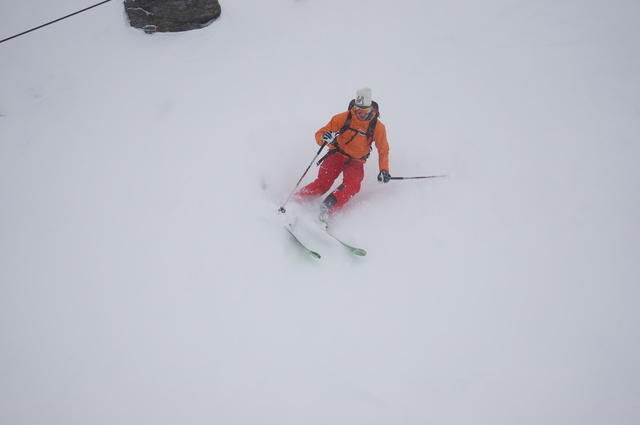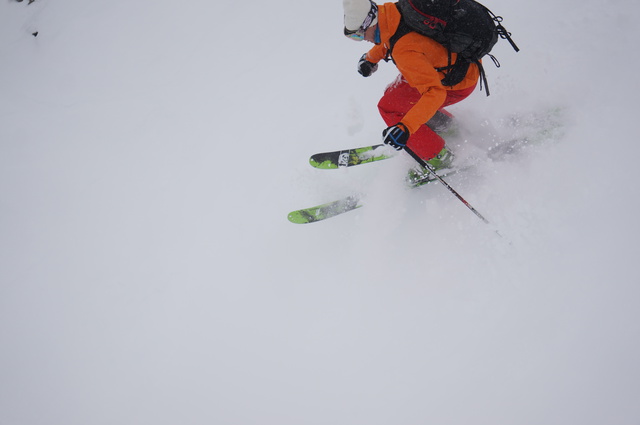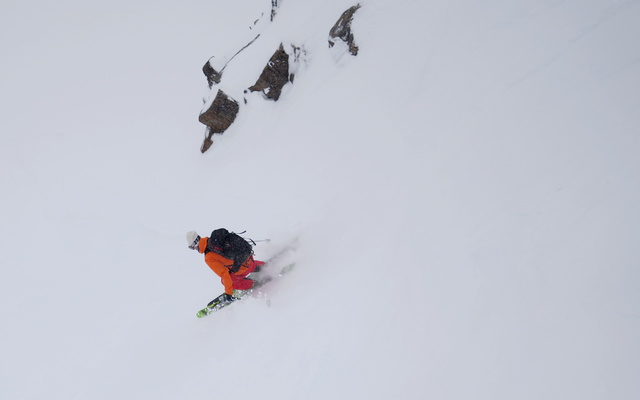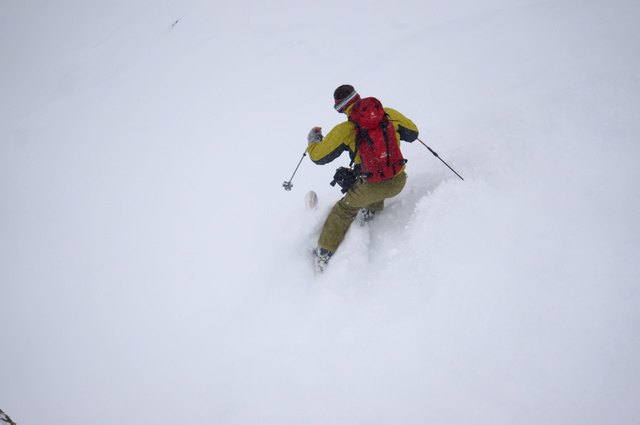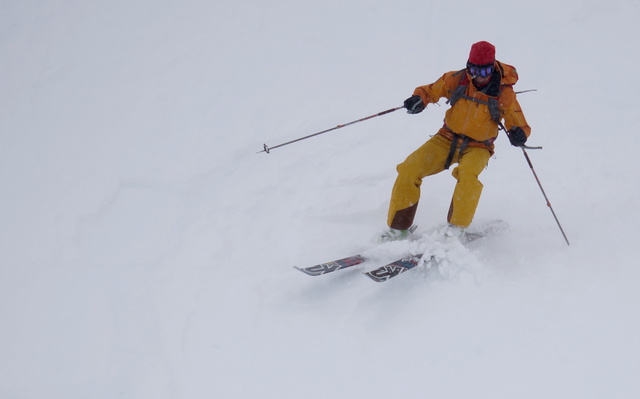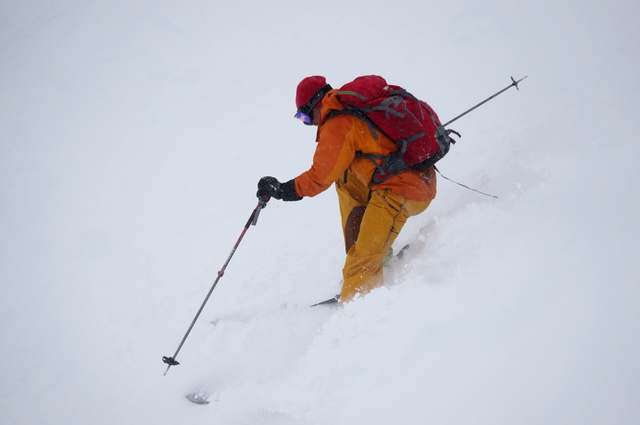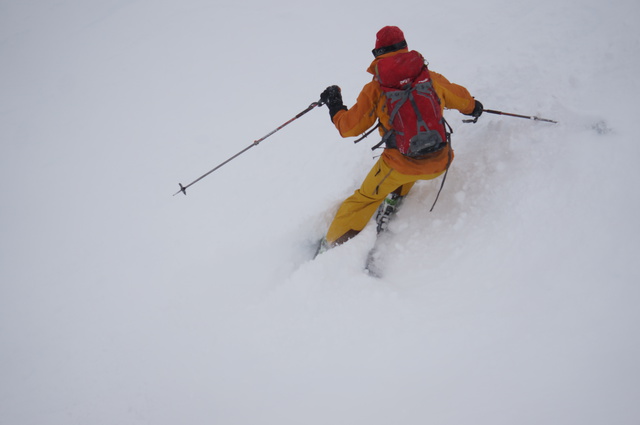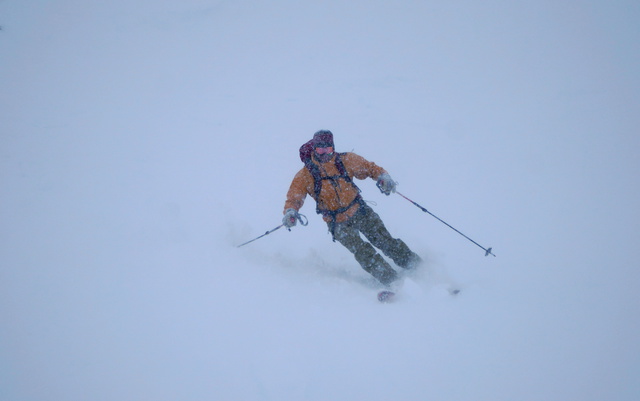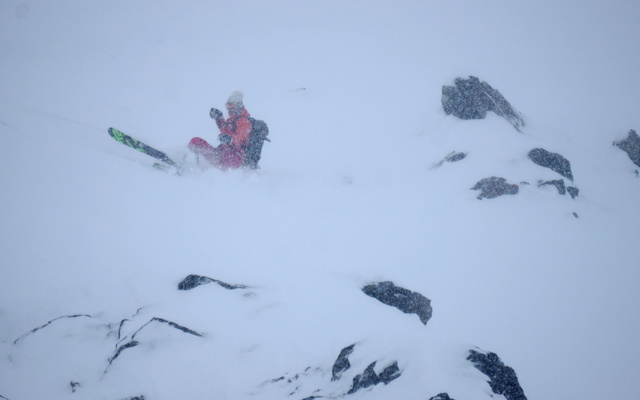 And as a cherry on top we skied all the way to the valley and main parking lot. That's unheard of in November, skiing all the way down.
Thanks again to Carsten and Simon and also to the Finns. Maybe we'll see again some time. This season has started well.
-Mikko