My Opus and Zugspitze
Got my self new skis: Mr Pollards Opus by Line. Thought about JJ's, Bentchetlers, Atlas, Rocker 2 and other things but I ended up with these. Without testing any of them on snow properly. Trusting a gut feeling I guess. I'm not a jibber but the freestyle and moguls background makes my turns small and fast so I went for the playful one. First day was amazing and eye opening. Opus is a fast carver on the slopes and calm on soft snow. On choppy snow it's also not bad when edging. Will these make my tricks better? Probably not. Can I butter in pow now? Nah. Slash, spray and surf like Mr. Pollard in the Nimbus flicks? Sorry, no chance. Will I have more fun? Sure looks like it. TGR forums have pretty spot on reviews about the skis. Bindings were set to -2 cm, not quite at jib center but not at 'freeride' -5 either. I was lacking some tail in the HellBents when going fast so maybe this helps.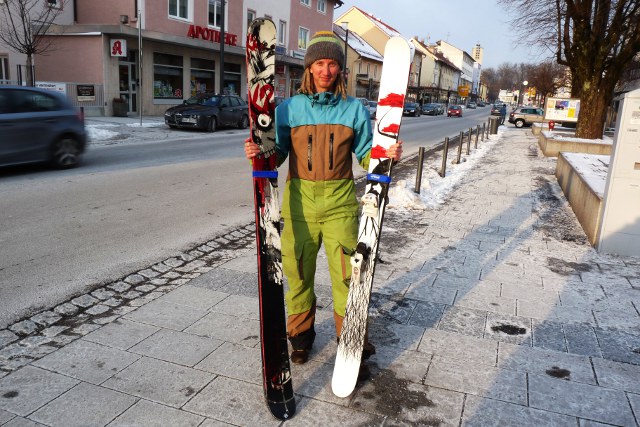 Here's how the testing day went with my work mate Onur in Zugspitze Arena:
<a
href="/media/2012/zugspitze_opus_testing.mp4"
style="display:block;width:640px;height:360px"
id="opus_player">
Filming and riding: Mikko & Onur
Waiting for the proper powder days to test them out... Next weekend maybe?
-Mikko