Montafon sun
Midst all the storm riding in January, there was one cold but sunny Saturday when me and another Janne from work did a day trip to Silvretta Montafon. Pow was gone with the wind and sun but there was light few centimeters of fluff on top of the crusty snow, and sun was out. Ski area was big and we started from the north end and wandered through the lift system to the south end and back. Roads were rather packed with ski tourists and we got our share of staus on the way so the day started out slowly. The ski area is not that high -- peaks are around 2400 meters -- but there are some nice ridges and interesting cliff lines and avalanche barriers here and there. No wonder I've seen a bunch of Swedish ski flicks during the past few years with some footage filmed there. Obvious powder routes were rather packed with fat ski folks and few groups were skinning and going to the edges of the resort for the last glimpses of fresh untracked lines. Here are some pics from the day.
Sunny lift line, and on the back the obvious off/on piste areas. Rather flat as you can see. Not visible in the picture are the cracks where the whole snow cover has slid on top of grass a few meters here and there.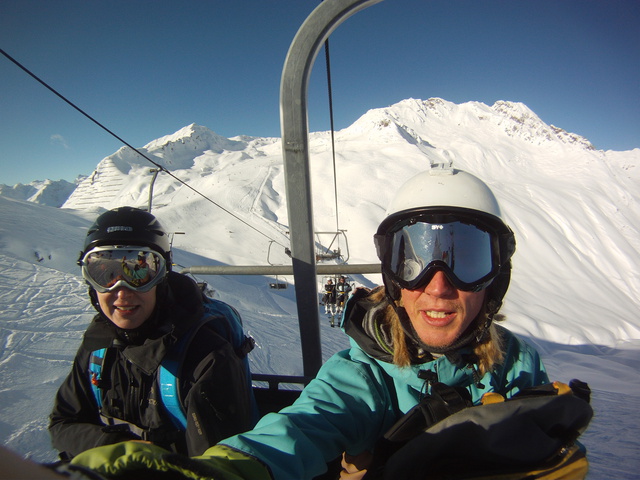 Another mellow flat section with some tracks to ski.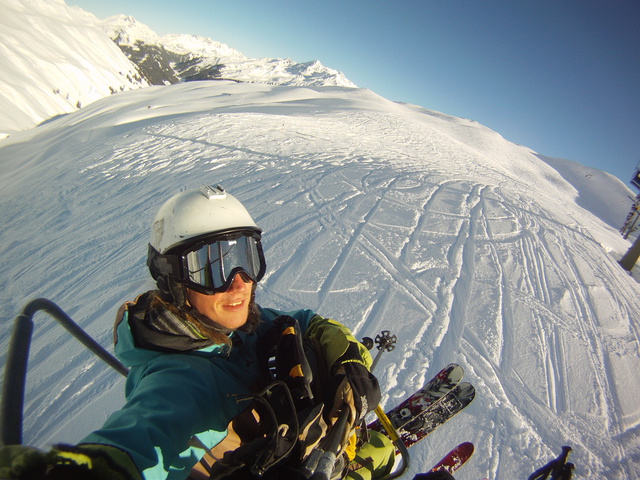 And all smiles after the sunny day. The resort seems to have a good after ski. Too bad we missed it and headed home.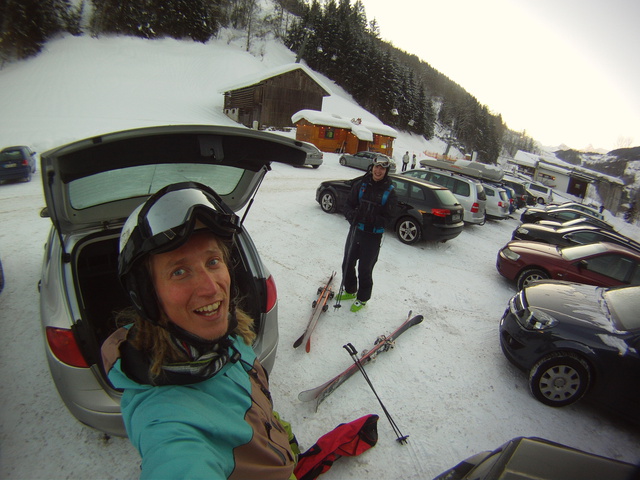 That was Silvretta Montafon.
-Mikko