Human factor
Few weeks ago I messed up on the mountains. I was making all the correct observations but decided to ignore them. I knew and saw:
hard crust layer in snow pack from a warm cycle week ago
15-20 cm of new snow in the past few days
strong south western winds since snowing stopped, still strong when hiking a ridge and covering tracks from yesterday
wind lip cracked when breaking the traverse path
smaller snow slides from other skiers in the area
On first ski run I was a bit careful and trying the snow on the area we were about to ski. It felt good. On second round I did a late minute call to try out a steeper couloir next to our previous tracks. On the first cut on top of the couloir the snow cover cracked and slid away. I was in careful traverse mode and was able to stay in place and just watched the snow rumble down. There was no one below in danger position so I traversed back and skied the less steep section where we already had made one pair of tracks.
I can only try to explain my actions with the human factor in risk assessment. Like the computer security guru Bruce Schneiner has been studying and writing lately, humans downplay risks with the things they know and interact often and exaggerate risks related to more unknown things. I've been reading Tirol avalanche bulletins every day the whole season. I was also in familiar terrain. I also made a late call to change my ski line to a more exposed one, a line that I've done before and that I thought was cool, an ego booster if I may say. End result is that I messed up badly. I was lucky to escape.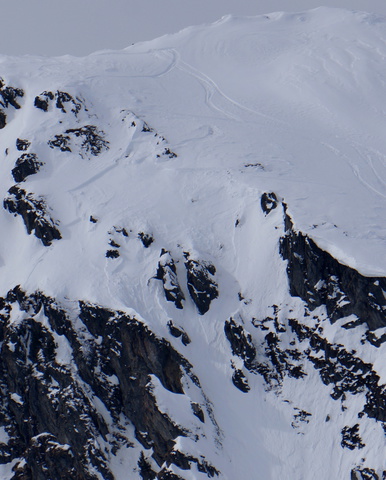 Luck does not last so I must do something. Especially I must do something to get rid of the human factor. This calls for FACTS or a similar score card. It also calls for an off piste protocol where participants go through a score card or a list and try to objectively identify the risks, also while on the mission since the surroundings or circumstances change. It also calls for ski buddies who say no to me -- to my face -- and don't treat me as an expert. Because I aint one.