Hochfügen sidecountry
Sun, fluffy powder snow and powder rush at the off piste routes. I feel the need to get further away to the sidecountry, though touring routes are packed with groups as well. Luckily their skis are light and short so they either disappear behind the ridges or choose simple lines to ski. Perfect for us.
Hiking further from the top lift.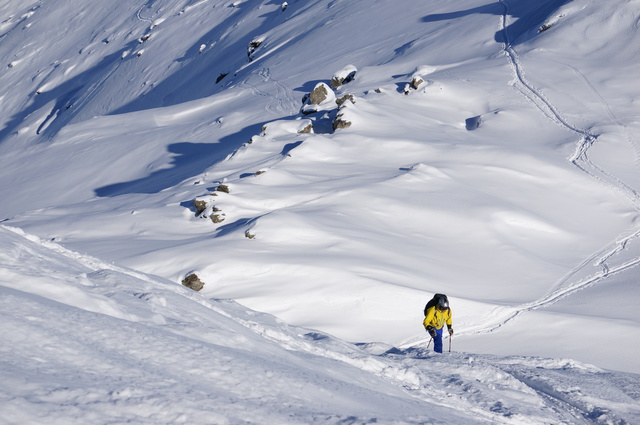 After a bit of guess work and pondering I choose this to be our target. Main reasons are that afternoon sun lights the ridge and that most touring groups head to the other direction.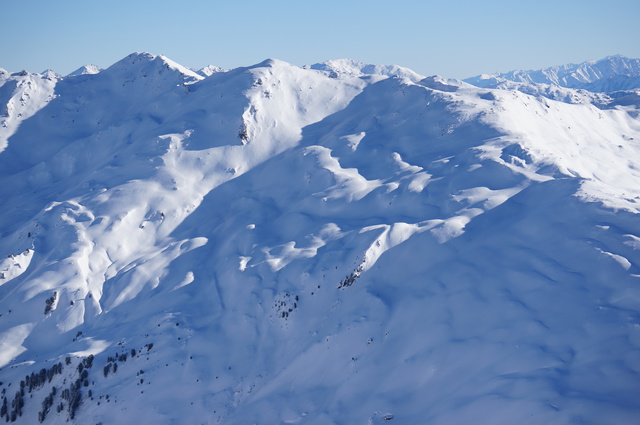 Small playful run to the valley in perfect powder.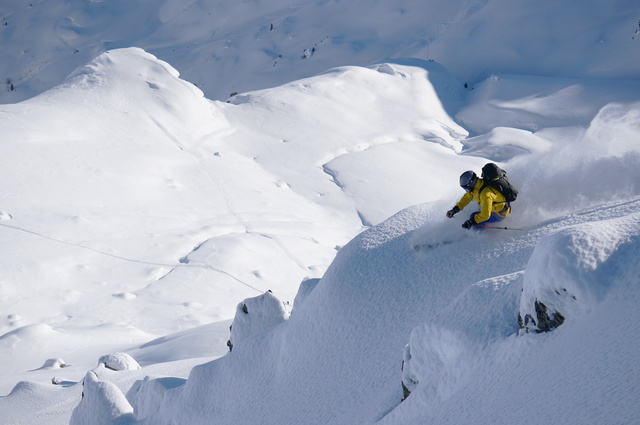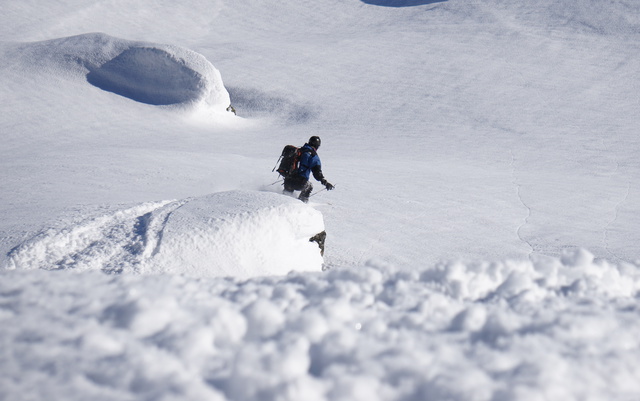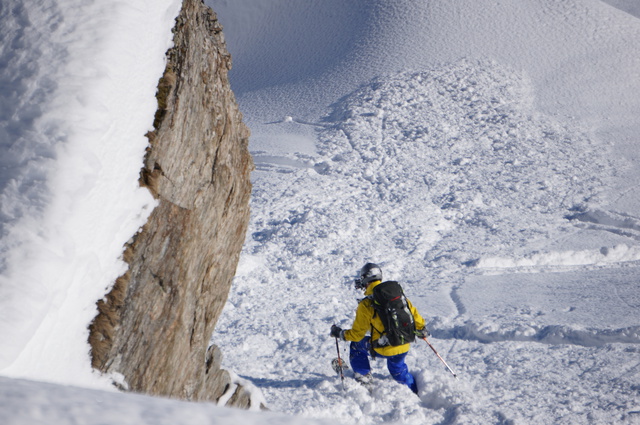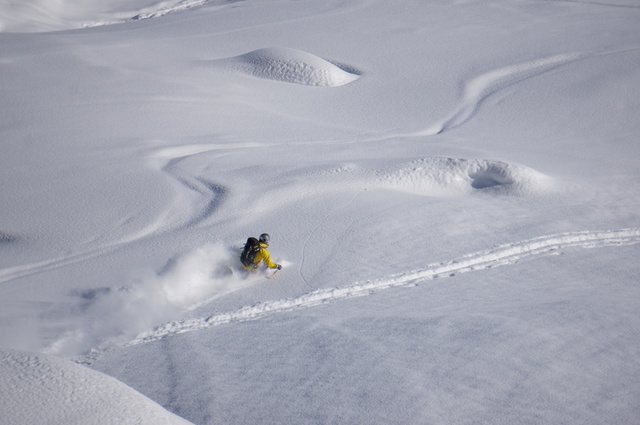 The run is followed by a long hike on the ridge to the target. Ridge on the left in this picture.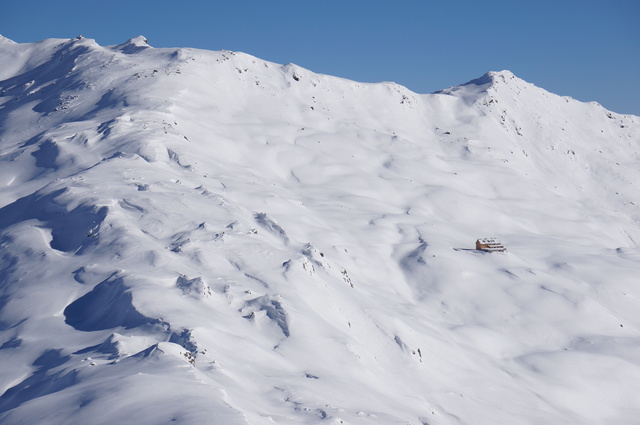 Juha's at the top. Over 700 vertical meters of powder awaits.
Backside of Hochfügen ski area. Steeper shaded couloirs have less tracks but also avalanche cracks. Bottom of the valley takes back to the lifts.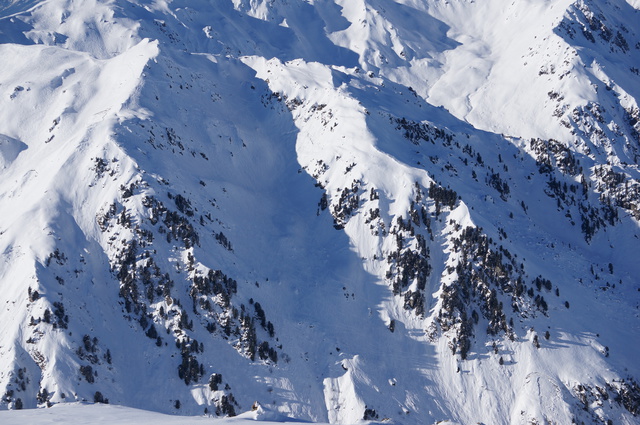 Juha B.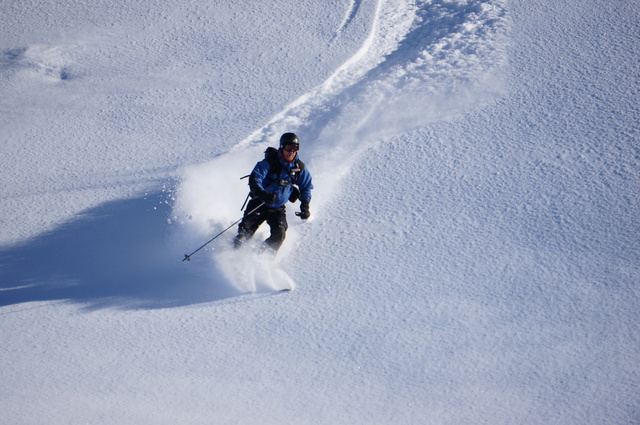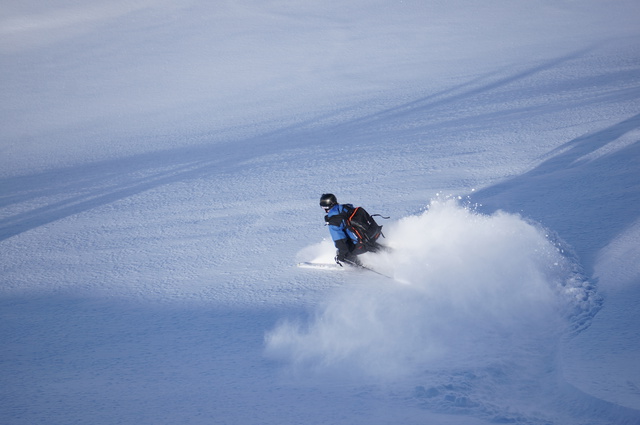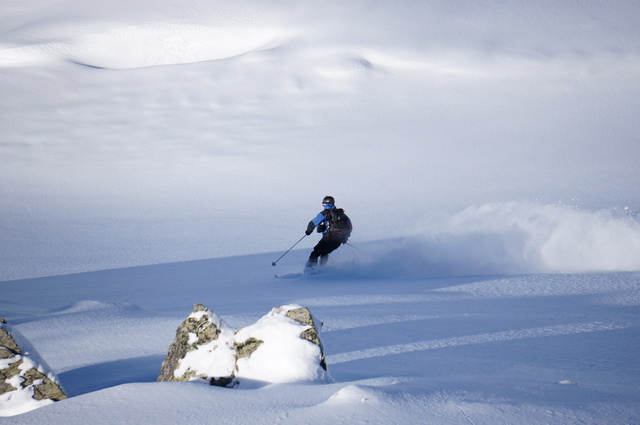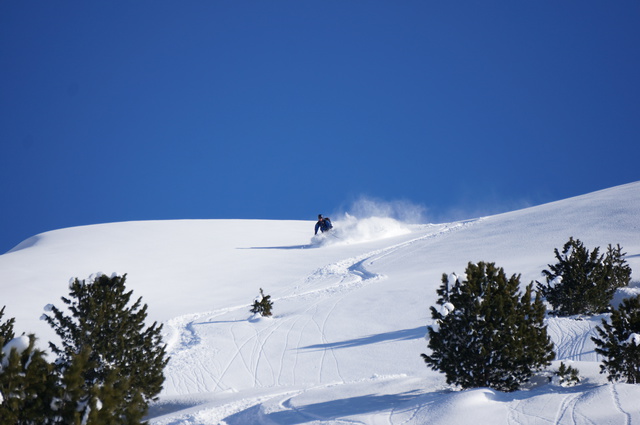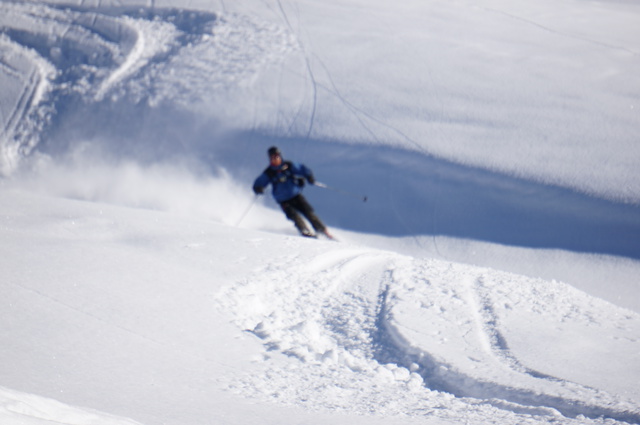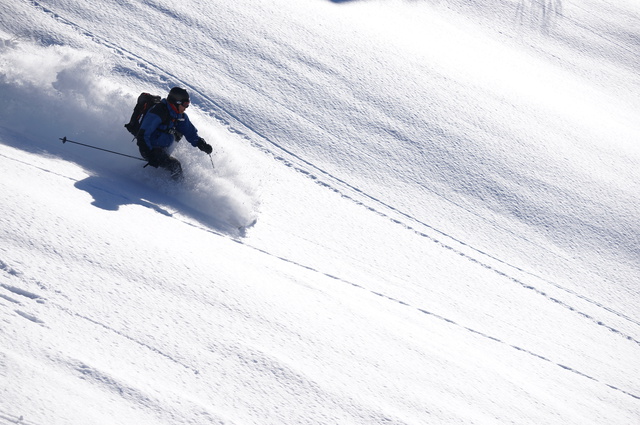 Juha L.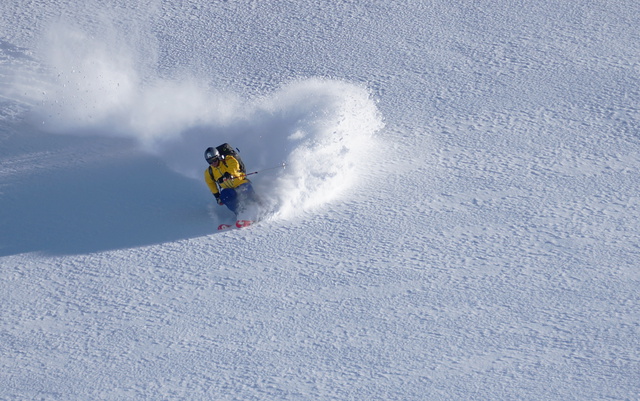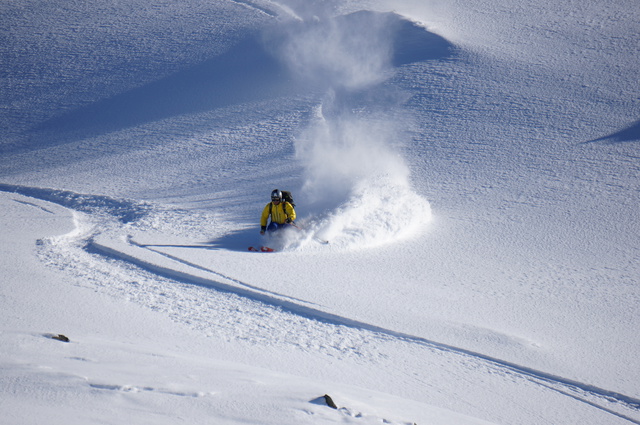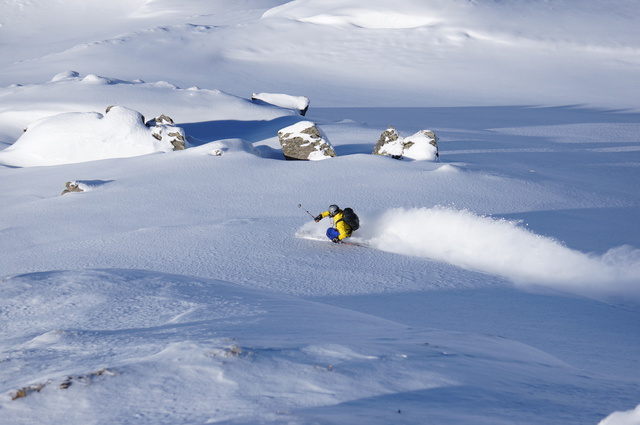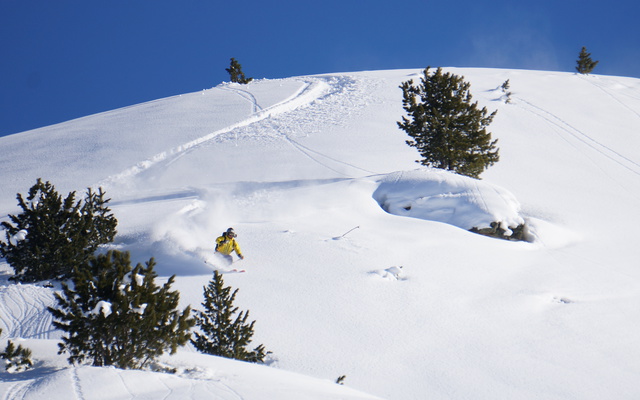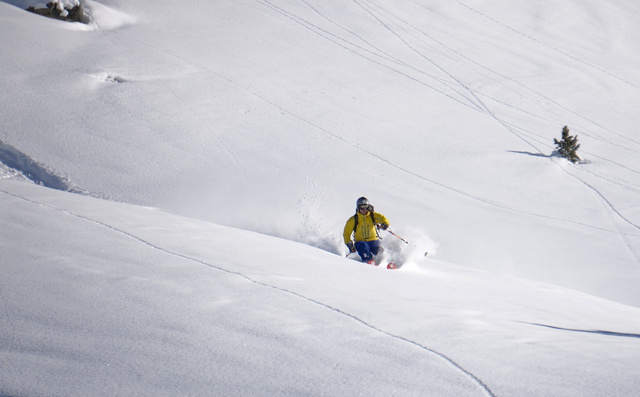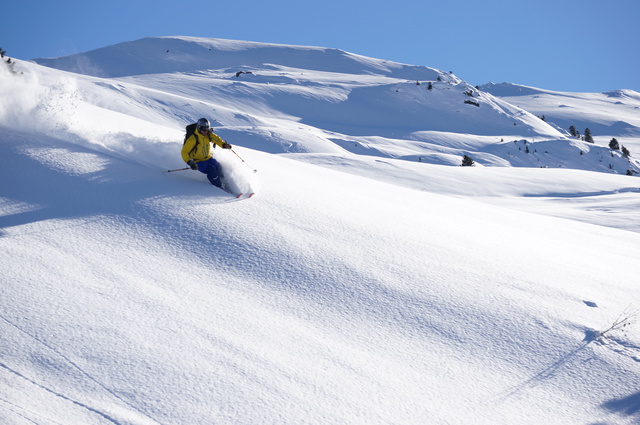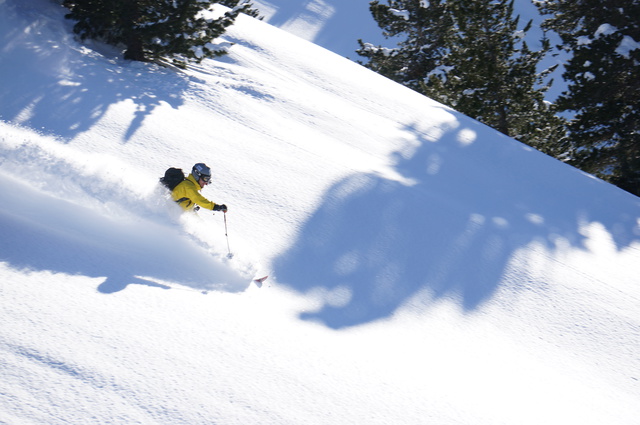 Pauliina hiking from the north side ridge after traversing from the lift.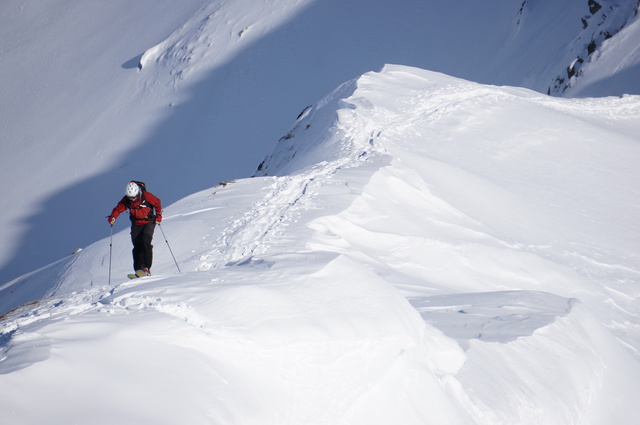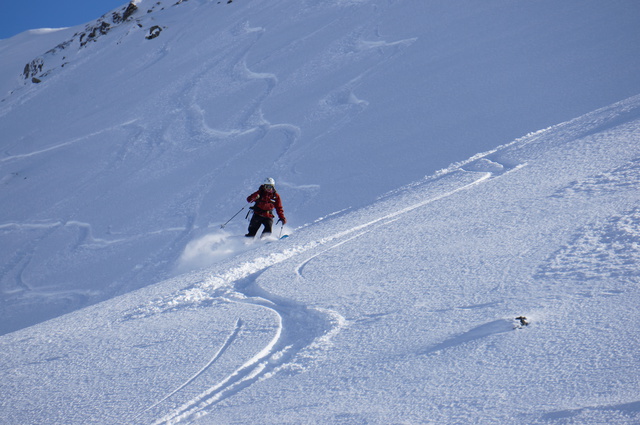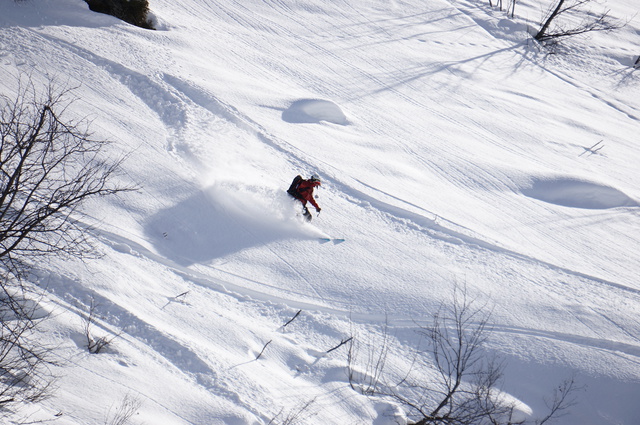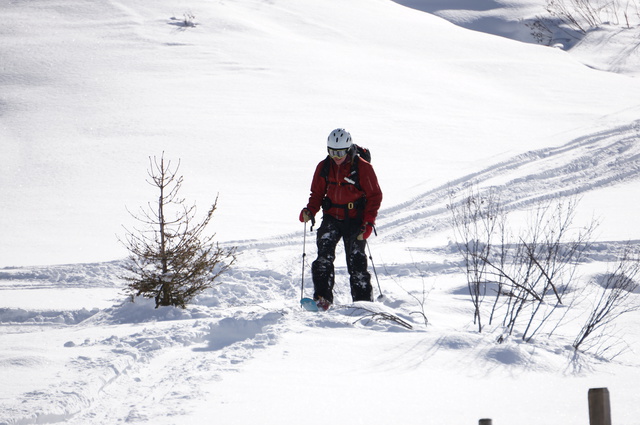 Pauliina also took a few shots of me when I was aiming at a nice natural pipe formation.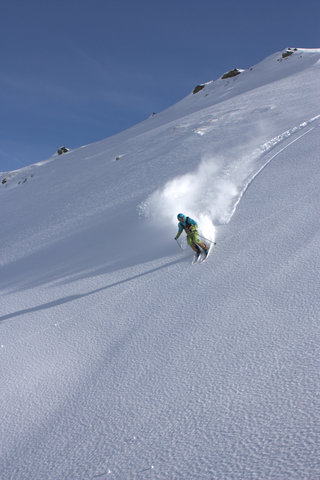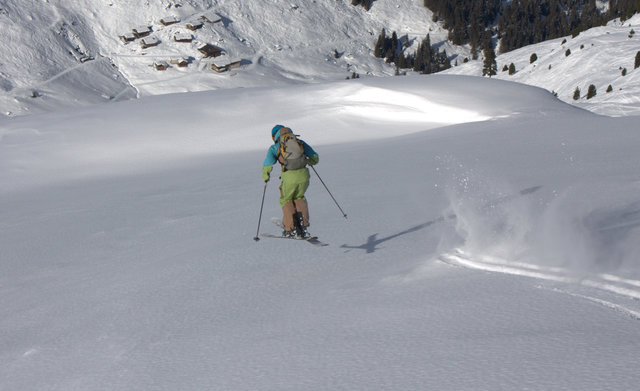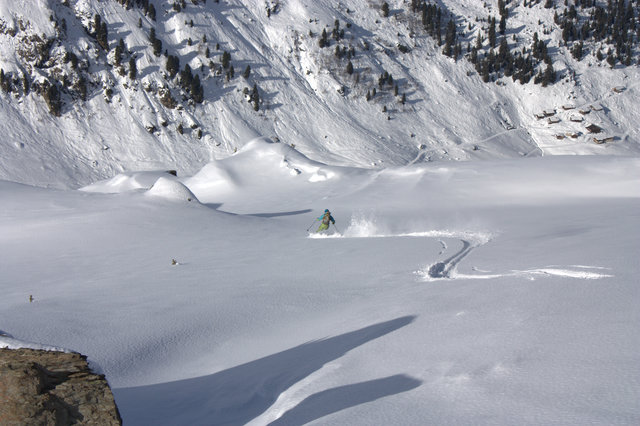 A short video clip from my runs. I officially hate the chest mount point of view.
<a
href="http://mcfrisk.kapsi.fi/media/2013/hochfugen/hochfugen.mp4"
style="display:block;width:640px;height:360px"
id="hochfugen_player">
Map of the area. Our first hike was from Sidan Joch side and following hikes from the road on the north side (above the hut) to which we traversed from the lifts.
Looking back at our tracks on the ridge from the Hochfügen lift towards Kaltenbach.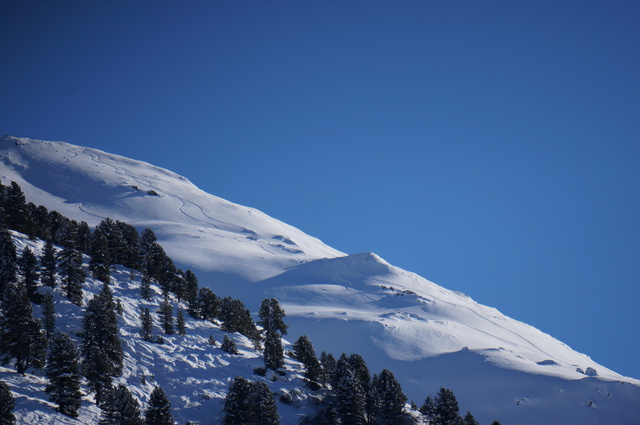 January 2013 has been sun and powder in Tirol, at least from a weekend warriors point of view. Maybe I should follow the advice from Tero Repo -- the Finnish freeskiing photographer -- and not shoot pictures on sunny powder days. Skiing is fun but it starts to look boring.
Conditions are about get tricky with a heat wave and high winds followed by a sizable dump of snow. Lets see what next weekend brings.
Ciao,
-Mikko