Avalanche danger down to level 2, yet another sunny day in forecasts. Boring. So me and Tommi went for a hike into route called Hidden valley, another Verbier classic. It's the northern side of rock garden. It was Sunday, so we weren't alone.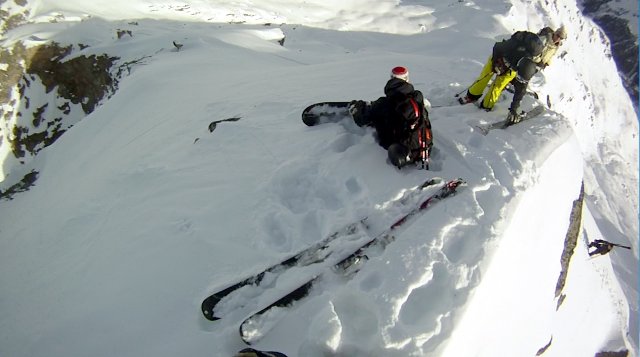 Top of hidden valley, can't remember actual peak name. Hike path comes from right and basic route down straight ahead.
Instead of the basic route we went for the next rocky but sunny peak. That required a small traverse in good snow and some rock climbing.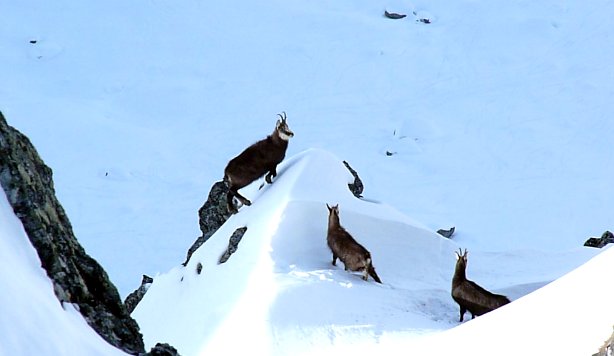 Too bad we aren't as good climbers as these.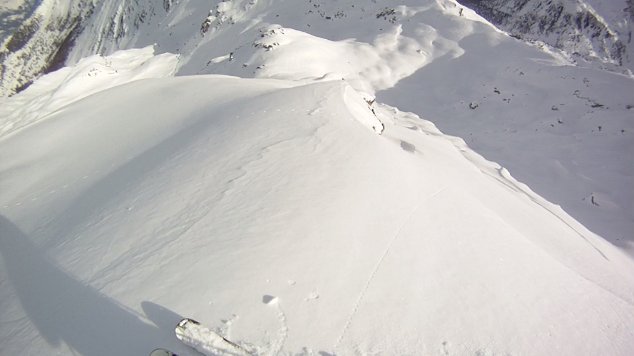 Top of my line. I took it safe, slow and avoided all drops and rocks.
Tommi dropping in. His line was a clean and fun looking one.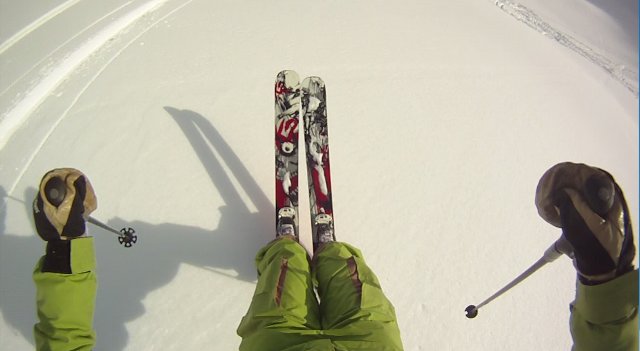 Mid traverse was a bit boring. Start and end of the ski route were pretty ok.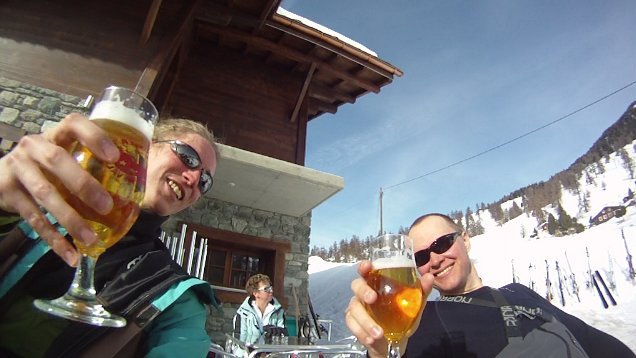 The route ends in an avy debris valley but a 1.5 km traverse slightly uphill takes to the lower lifts of Plan-du-Fou. Hike up in the sun was hot, and the restaurant fumes were hard to resists in the last few hundred meters.
On the way back, upper side of Plan-du-Fou shows a bumby dreamland for some. Nightmare for others.
Now a little rain dance and off to bed.
-Mikko