Freeski test in Stubai
Stubai glacier resort hosted a ski gear test last weekend. I was just lucky to stuble there to the event and decided to pay the 30€ fee and do a quick, one run evaluation of some interesting freeride skis from Atomic, Salomon and K2. I did not find interesting offerins from the other brands attending the show.
My criteria for selecting the skis was that they should fit my skiing style and be fun. I like having a single pair of skis for slopes, powder, off piste and park. I'm a former moguls skier and still enjoy a bit of park skiing in addition ski touring and powder too. My skis need to be fun, carving, poppy for small and bigger airs and good in variable conditions. My current skis are Line Mr. Pollards Opus with 118 mm width at waist, 185 cm length, light tip and tail rocker, normal camber under foot and 17 meters carving radius on the piste, and my measurements are 182 cm height, light 65 kg of weight with 5 kg more in the backpack all the time. Previously I skied several years with K2 Hellbents with 122 mm width in the middle and 189 cm lenght and enormous weight. I was looking for lighter carbon modes but all of them had only touring bindings attached. It would be interesting to see how a park skier would feel on super light carbon sticks.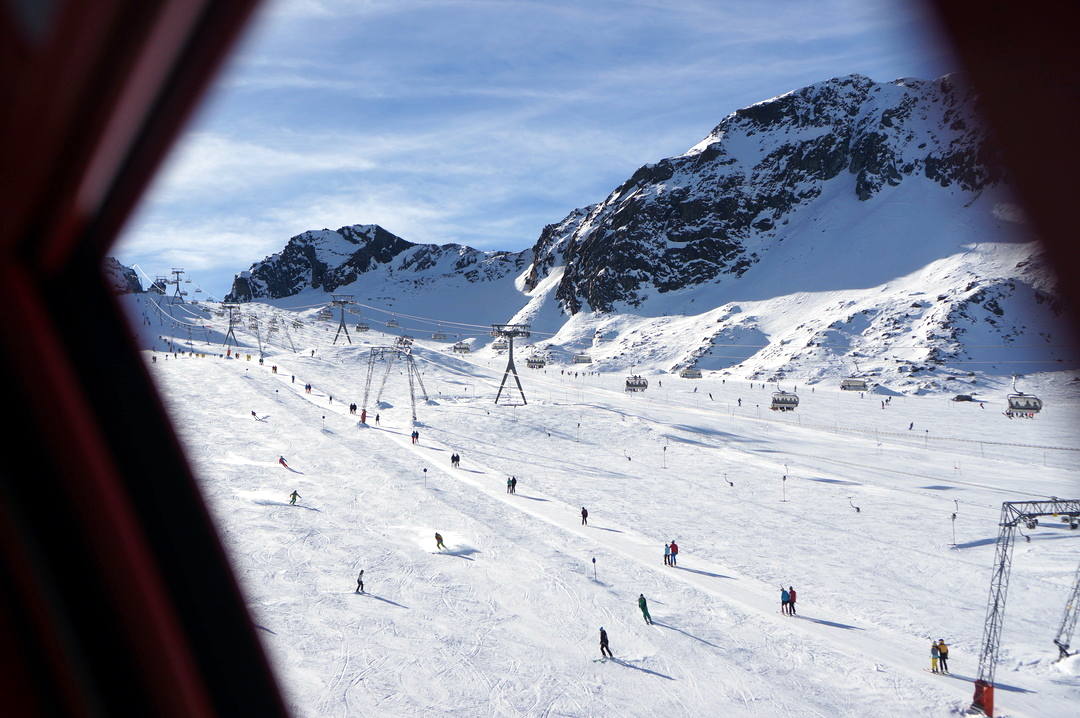 The test track was a blue piste coming down from the top of Stubai lifts down to the main Eisgrat station. The piste had ice, moguls, sluff and bumby hard pack off piste for the test. Powder was not available but I think all of these skis would work well in ideal powder conditions. Compared to my battle tested Opus'es, all the skis had sharp and non-broken edges and grip on the ice.
Next I will list the skis in my preference order with a completely subjective score from scale 4 to 10.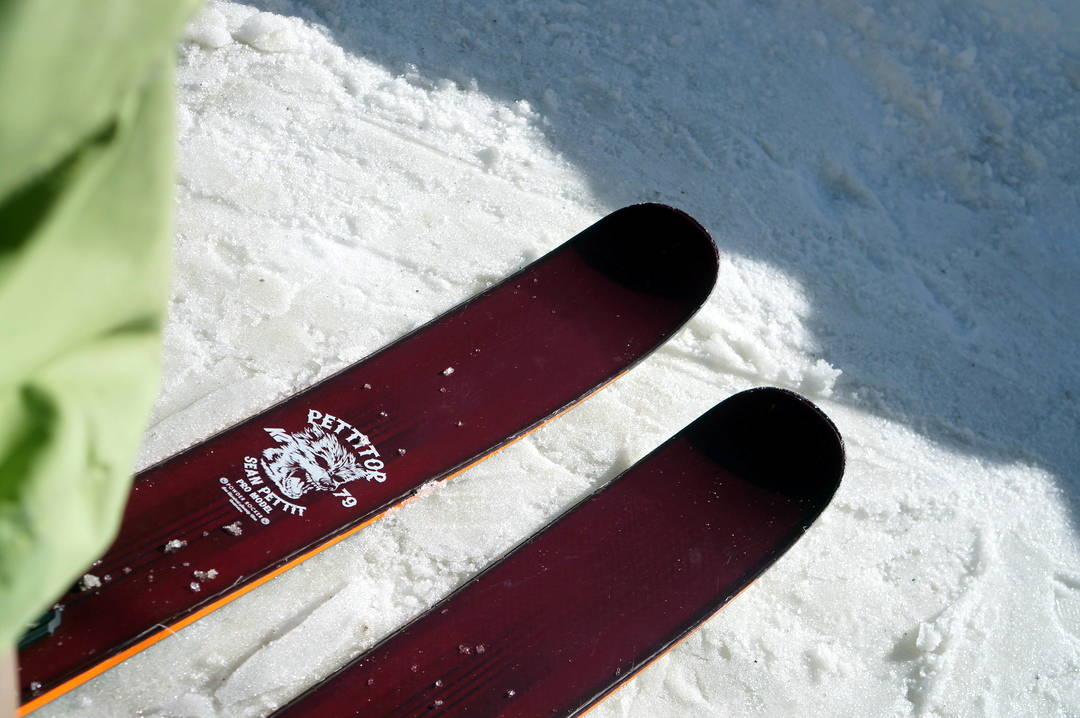 The widest ski at 120mm/179cm turned out to be most fun as well. Pro model of Sean Petit means that ski must be decent in kickers, powder, and quick slashing turns, and it is. Ski has rocker tip and tail but also a bit of camber under foot. Ski carves well on ice. It can do fast mogul turns or easily jump over a few. It feels really calm when carving on hardpack off piste terrain. It is not light and the tip and body vibrates in Hellbent fashion a bit, but as skier I feel in control all the time. Twisters from small airs and fakie landings feel really easy and comfortable. I wish for lighter construction, less wobbly vibrations and slightly less rocker on tip and tail.
Pro model of Seth Morrison means in recent years that ski works well in big mountains and when touring. Width was 118mm and length 184cm. Ski carves well on ice and feels fast in mogul bumbs. It can also pop for some airs quite easily. On rugged hardpack off piste it feels solid when carving and also when sliding around. Mild tip rocker and camber under foot feel good but tail is straight and not much rockered, so fakie landings in don't feel so nice. I wish for lighter construction and a bit of rocker to the tail.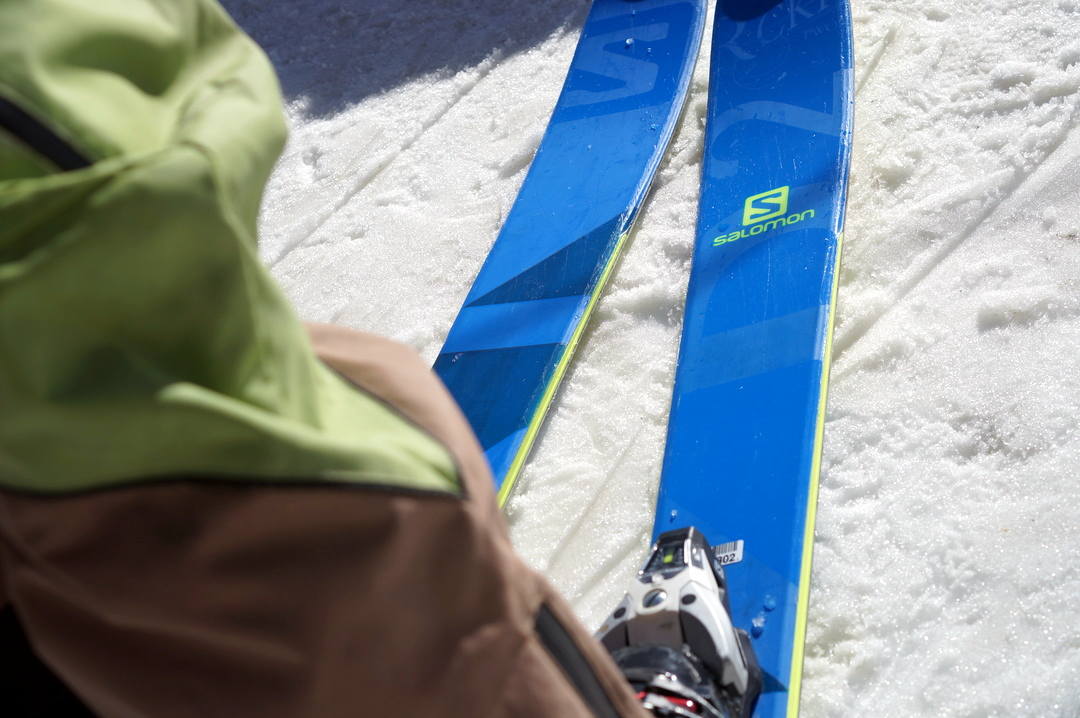 Width only 100mm, length 186cm. Ski feels really light but yet solid in turns. Tip and tail feel really at home on hard icy piste and on the bumbs. On hardpack off piste the ski feels a bit more lively and maybe the lightness cuts away some damping effects. Carving feels ok but not super fun. Maybe turning radius is longer than on K2 skis. I wish for wider skis and less high frequence vibrations on crappy snow. Unfortunately wider Rocker2 models were not available for test at that time.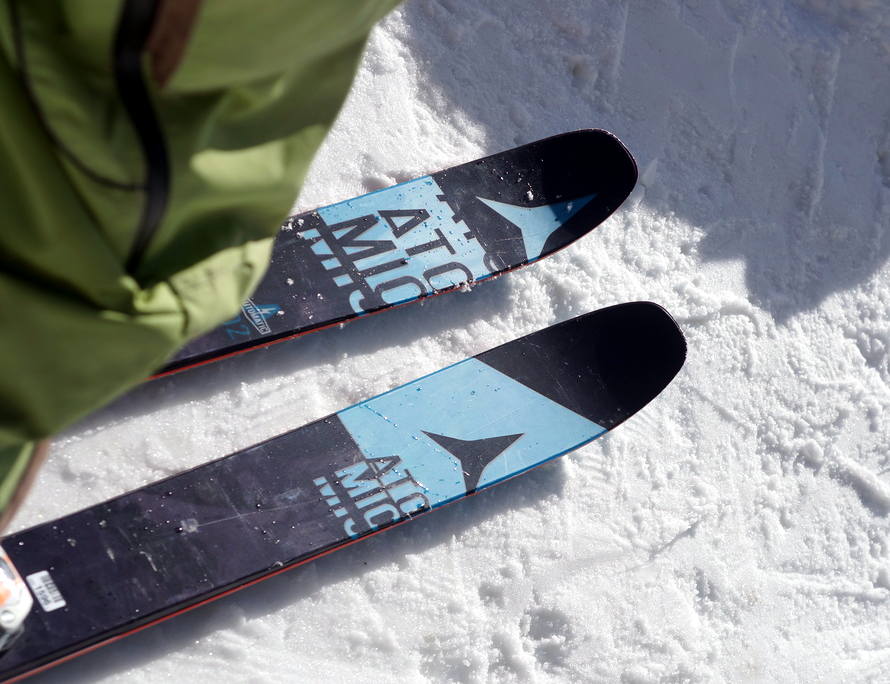 Ski with 180cm lenght feels really light and rocker on tip and tail feel nice and a bit conservative. Plenty of camber under foot. Ski carves well on ice. On bumbs it feels good but a bit of pop is missing when taking an air. Hardpack off piste was fun but tip was vibrating a bit too much for my linking. I wish for less banging from the tip, more carving feel and more pop for jumping.
Ski of 186cm lenght feels really light but there is too much rocker, hight and weight on the tip. It bangs around when carving on ice and in the bumbs, and on hardpack off piste. Feels like pop is missing when trying to air a bit. This is a bit too much for powder snow to work well everywhere.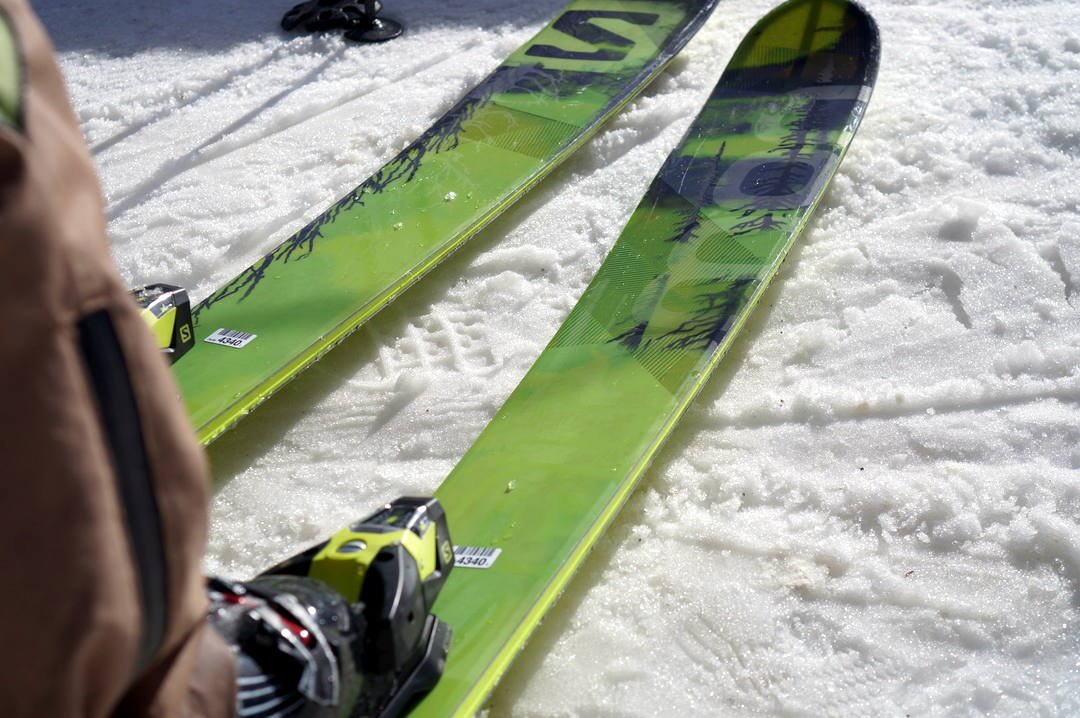 183cm long ski feels heavy and traditional. There is some tip rocker but tail is straight. Turning radius is long so skier must charge for shorter turns. Doesn't feel nice on ice. Skis straight on bumbs and rugged off piste but doesn't carve nicely. Can't feel the pop on airs and weight bothers a bit. Not a ski for my light weight.