Ehrwalder Alm between storms
Several storms and strong low pressure fronts have hit the Alps in the past few weeks. Between one of them I went to ski in Ehrwalder Alm, part of Zugspitz Arena. Main alpine ridge in Tirol and areas north of it all the way to Inntal, the Innsbruck valley have a sketchy avalanche danger from heavy winds and weak layers from the first snow storms of the season. In Ehrwald the conditions are more predictable, and once forecast showed sun shine I went skiing. Due to heavy winds from west the temperatures were also up at +10 in 2000 meters but there was enough snow to have fun on the piste.
Freeze level on the wall towards the 3000 meter tall Zugspitz. Quite warm for this time of the year.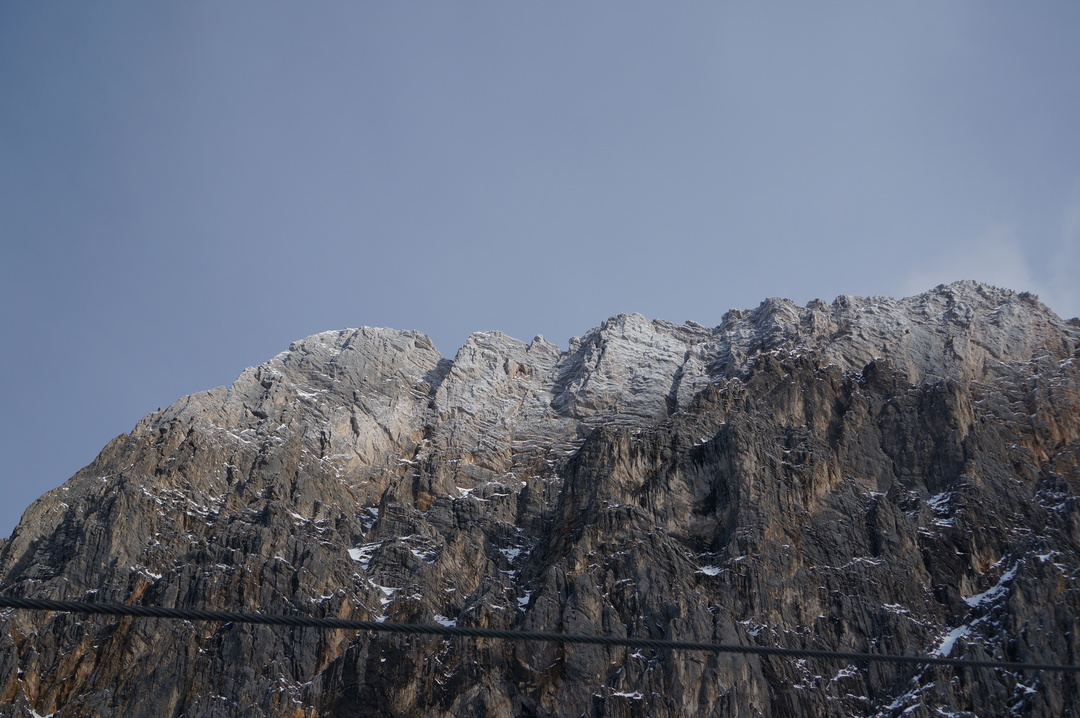 Grass visible between artificial snow under ski lift.
But park had the smaller kickers open. Local rippers in action.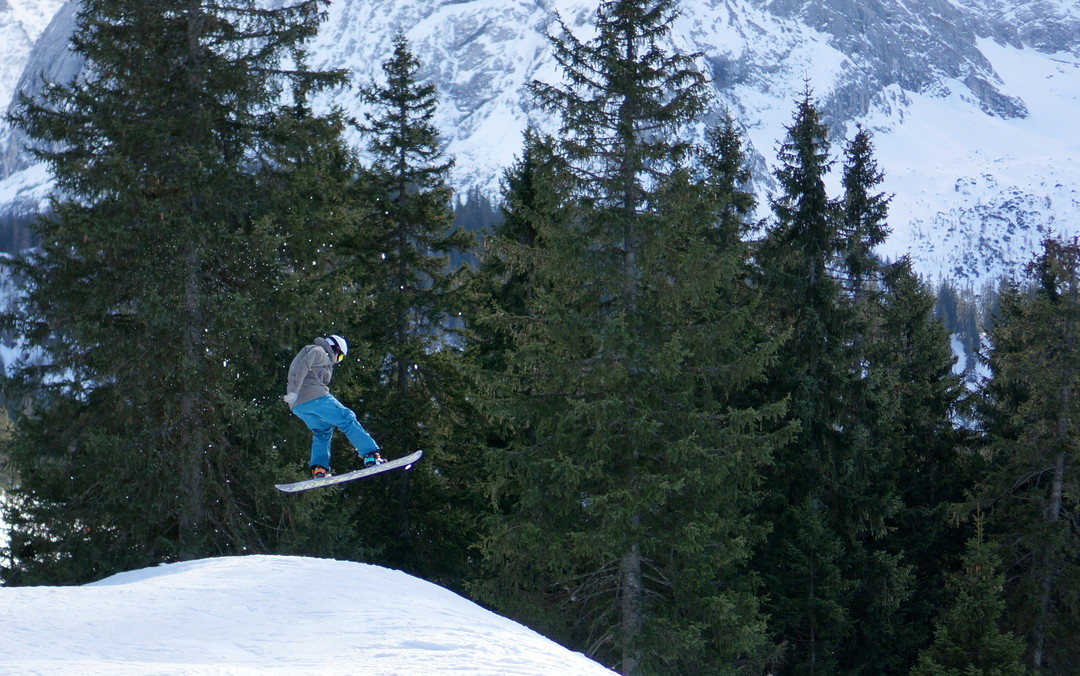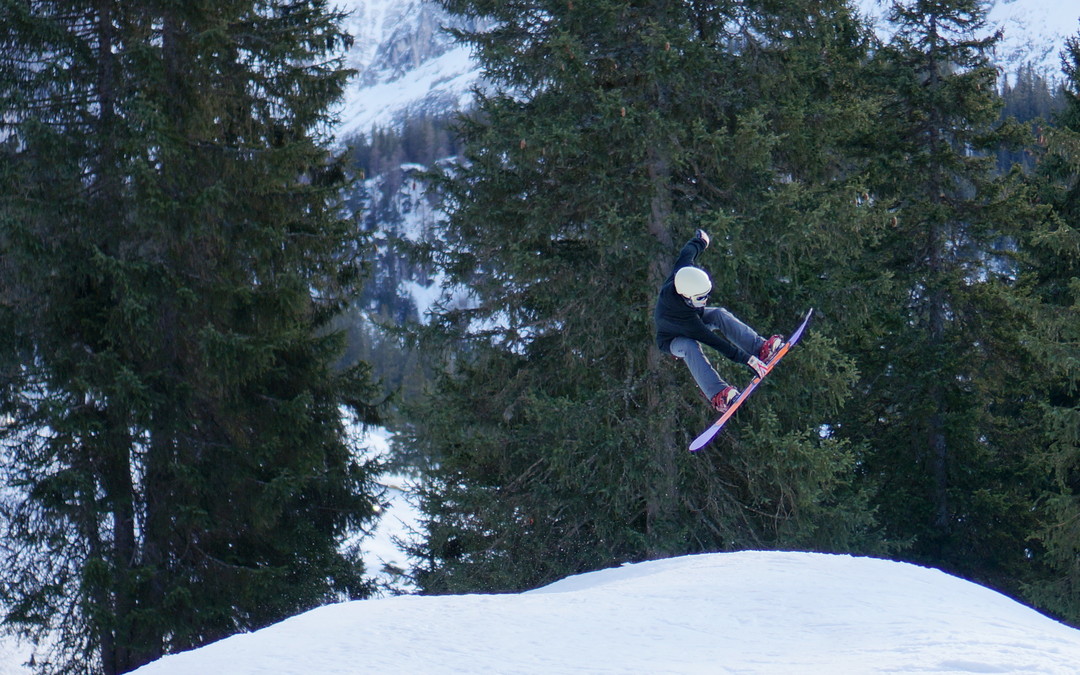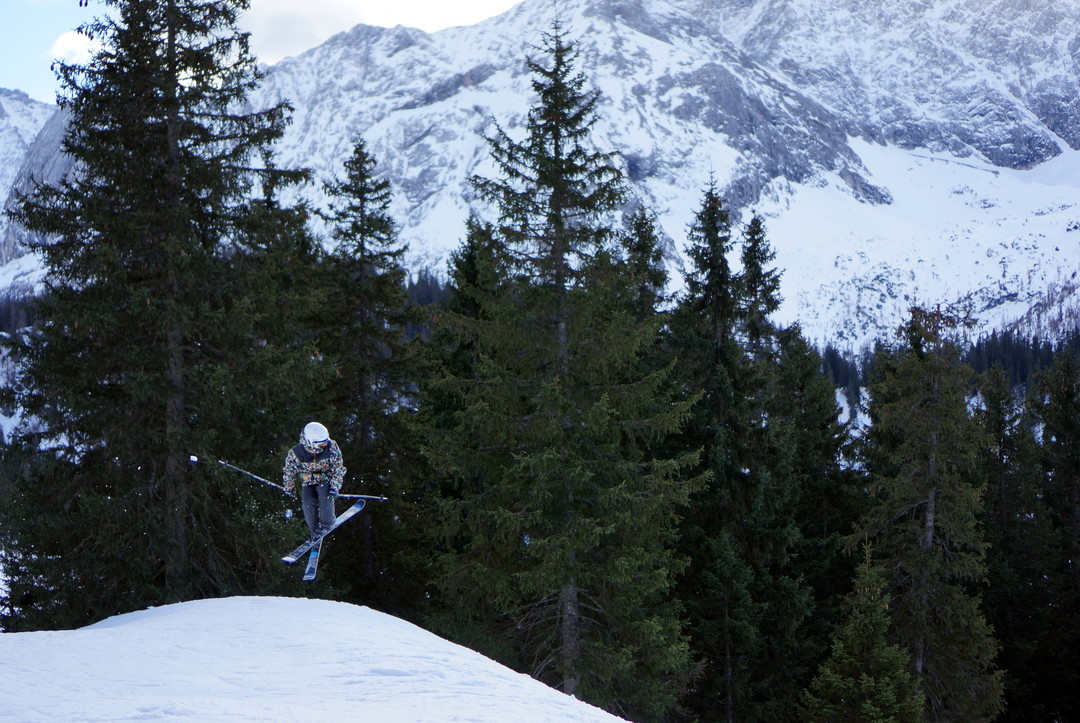 The slopes where in good condition too. A bit of of soft on top of a harder base. Spring skiing basically. And that's fun in the sun even. I didn't really miss powder and off piste on that day. I'm trying to play it safe and wait for better times. Season is just starting, and since this trip there has been a lot of new snow too.