December tourists 2011
By early December 2011 we had been to the glacier resorts and got to know them pretty well. Janne L. of Prego fame had a business trip to Ulm and for some reason we ended up spending a nice weekend in the Alps. I wonder how that happened?
Since the dry November was coming to an end and at least one low pressure system had dumped some new snow we went to see some non-glacier resorts: Serfaus and Isghl.
Serfaus
A big tourist resort, nice alpine village and a curvy road up to it (where snow chains may be needed as I found out later on, more on that in another post). Unfortunately the low pressure had also brought some wind and the snow we had was not blower pow anymore. Instead we had nice fields of packed but new snow on top of grass and small rocks. With fat skis and (powder?) boards we were able to hit some nice lines under chair lifts above treeline and hike some ridges.
Me on a ridge in Serfaus...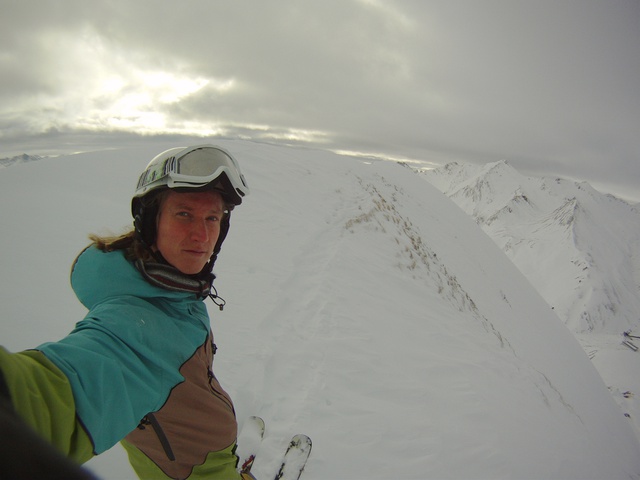 where Jouni and Janne L. look at the funny gray sky which ate our sun shine a few minutes ago.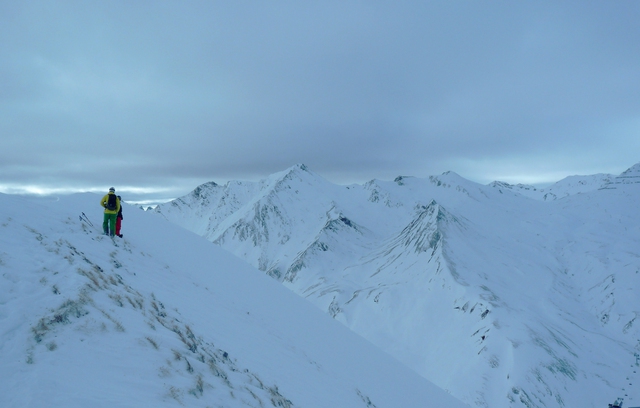 Isghl
The next day we saw clouds in the valleys but decided to head to Isghl where it was full bluebird above the valley clouds. Nice!
Jouni on a ridge close to some chair lifts. Yes, rocks visible here and there but also some good enough early season snow on the grassy sections.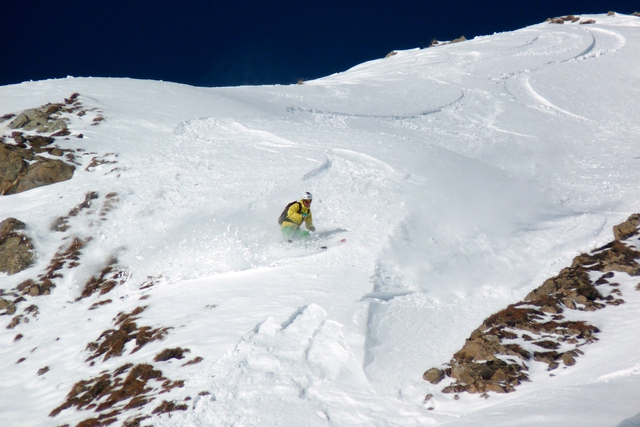 The camera man -- me -- got lost here but the picture is somehow nice.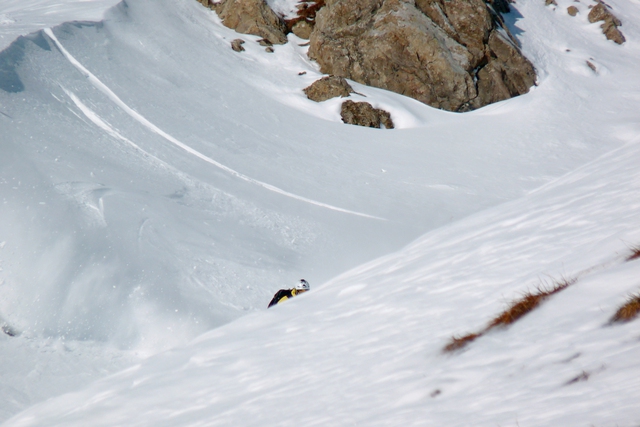 Janne L. carving on a soft section...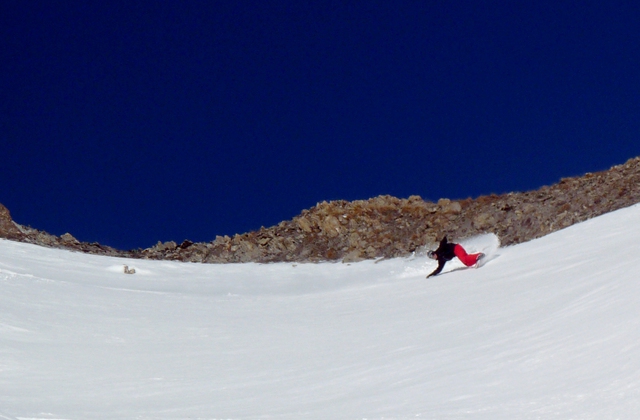 and straight lining a rocky section.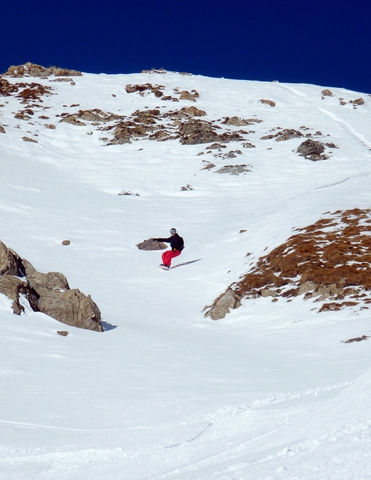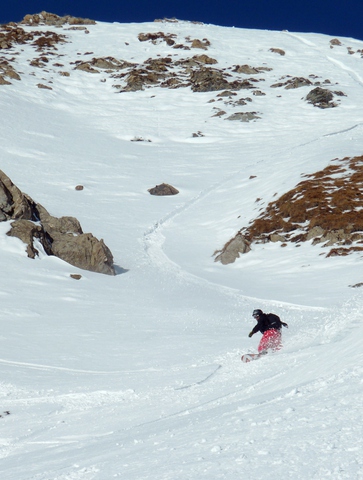 Jouni shows the view from the ridge.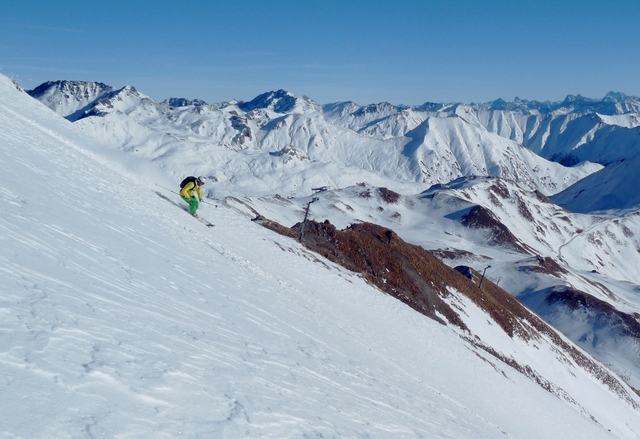 So that was early December. A small dump of snow, maybe bigger in Arlberg/St. Anton but we got some fresh tracks and sun. Skis got plenty of rock hits, but that's normal wear and tear I guess.
Luckily more pow was to hit the Alps this season 2011/2012!
-Mikko