Arber in Bayerischer Wald
Last weekend I spent a day in Arber ski resort in the Bavarian Forest, close to the Czech border in Germany. The mountains there are not that big but the hills, valleys and wilderness are nice. Actually skiing was pretty good too with 350 meters vertical, black pistes and fast lifts.
The Bavarian forest has an interesting climate. It is higher in altitude and thus cooler than low land Bavaria. Also there is more snow, and when gray clouds cover southern Germany there can be perfect sun shine and blue skies. Here is a view from the blue family piste area towards the main peak and black slopes. Nice profiles and something for everyone.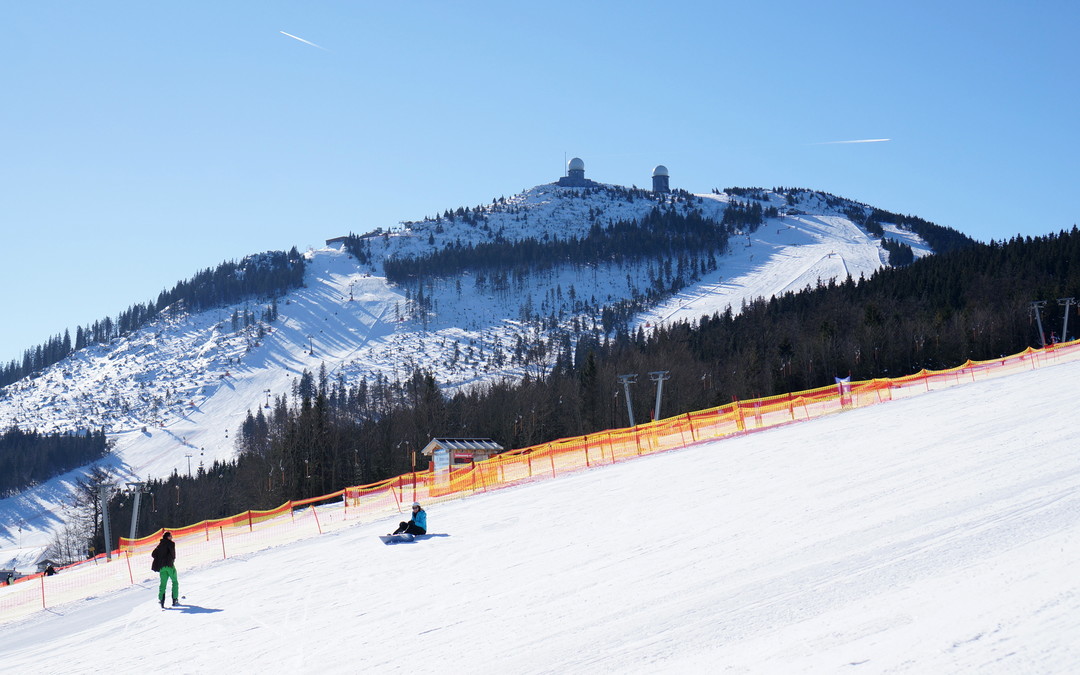 Big hill close to Czech border and naturally hosts a radar station of some sort.
350 vertical meters of black slopes bring from top down to the valley. The area has several hills of this size and ski touring seems to be popular too.
German Alpine club DAV had an avalanche awareness day there. Beacons and shovels are not that often needed in this area since the hills are mostly covered by trees, and speaking of trees, skiing off piste in the tempting forests areas around the ski resort was strictly forbidden though apparently ski touring is allowed.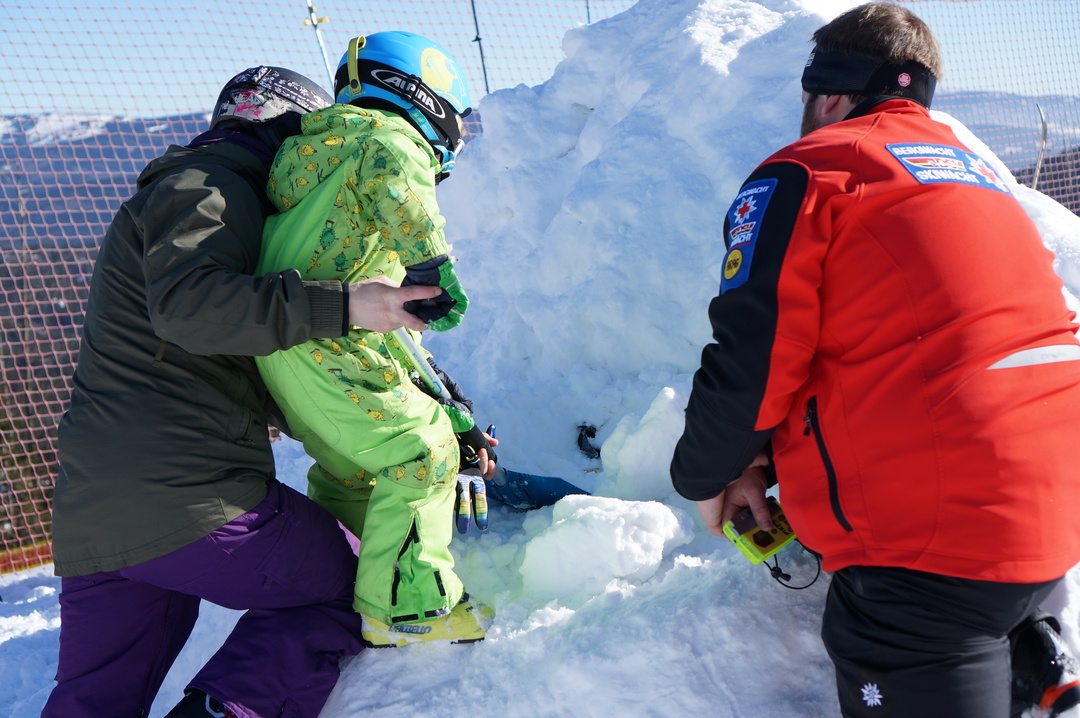 Here is the shady North side black piste, a really cool run! The lifts are new and slopes really not that crowded compared to the Alps at this time of the year.
Afternoon views towards West and Bavaria show gray clouds everywhere. The hills and peaks in Bavarian forest are just peaking through them.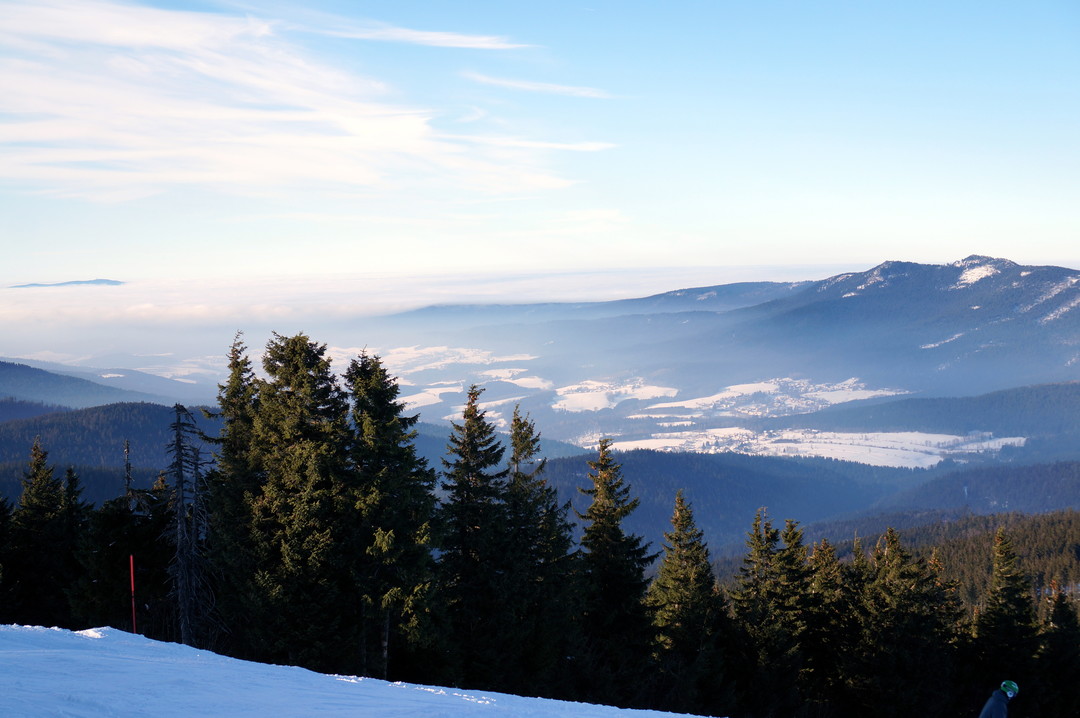 Nice experience and I think I will come back!
-Mikko