Syöte new year
Last days of year 2014 and first days of 2015 I spent with my kids in Iso-Syöte, Finland. It's my old home resort so it's nice to be back there with the new generation.
Views from the apartment window at the top of the hill. Incredible snow sculptures these trees.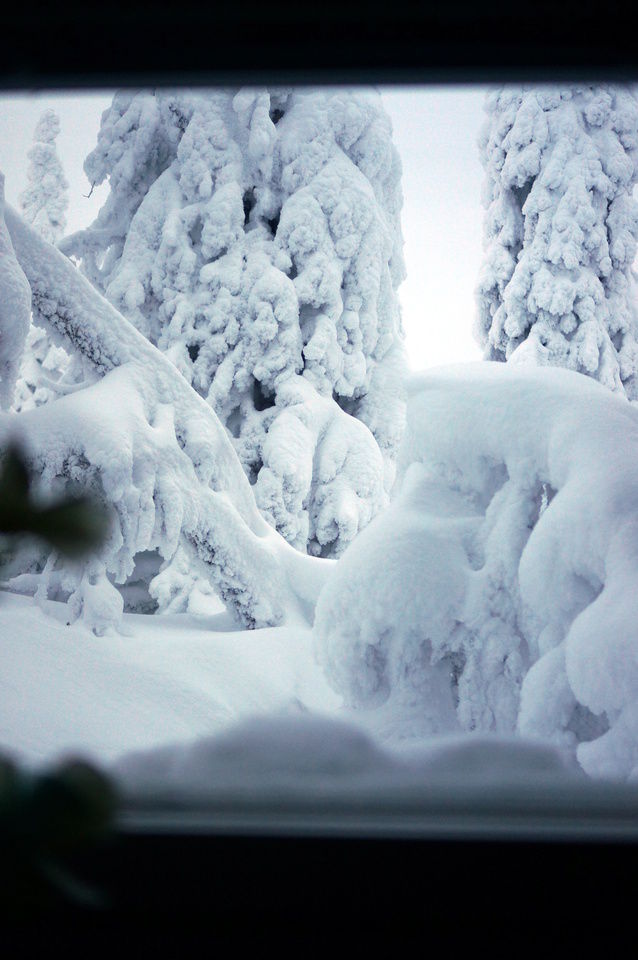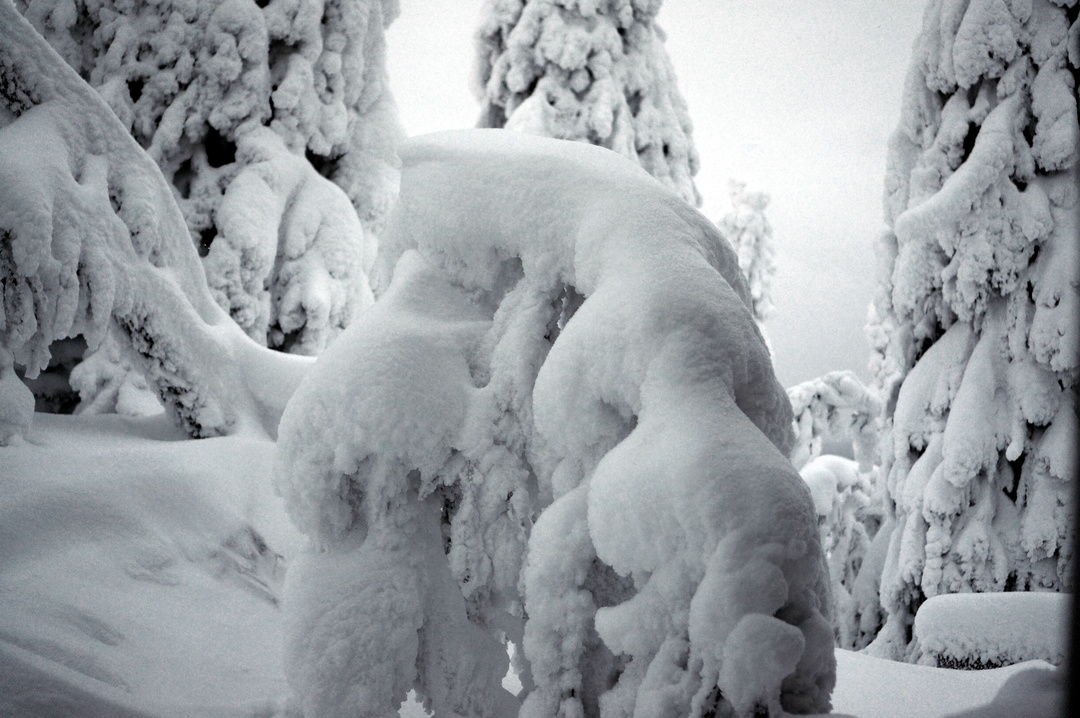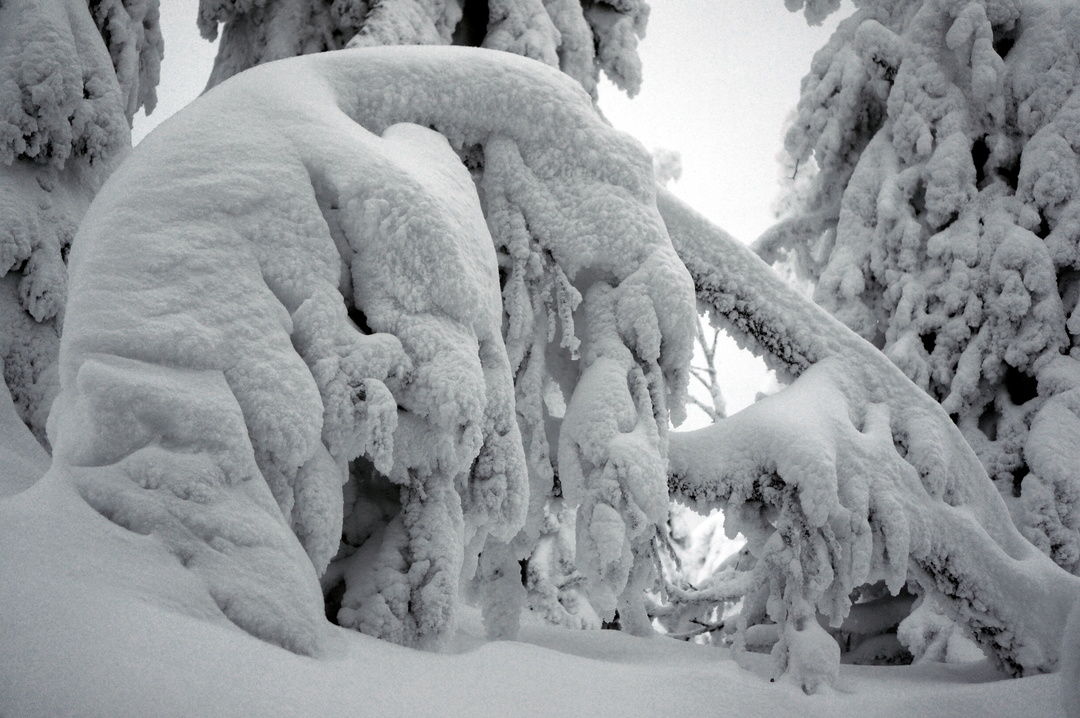 Lifts open at ten in the morning but sun is not up yet. A dusky view from the top of Iso-Syöte hill towards Pikku-Syöte which hosts a smaller ski resort.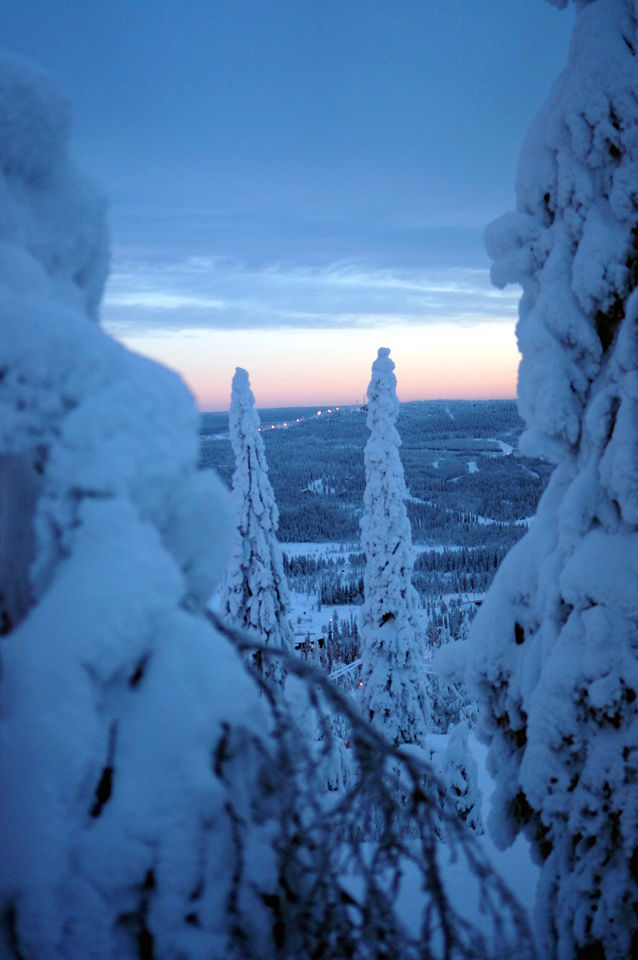 First tracks on the groomed piste!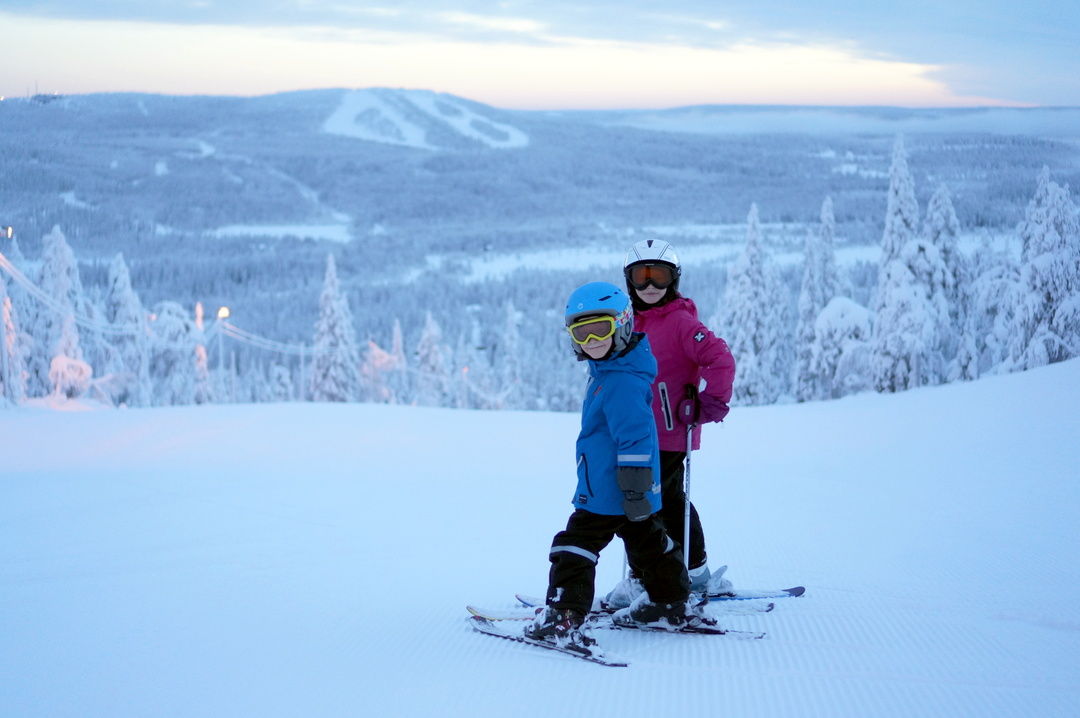 Youngest also wanted to go alone in the kiddie lift for the first time.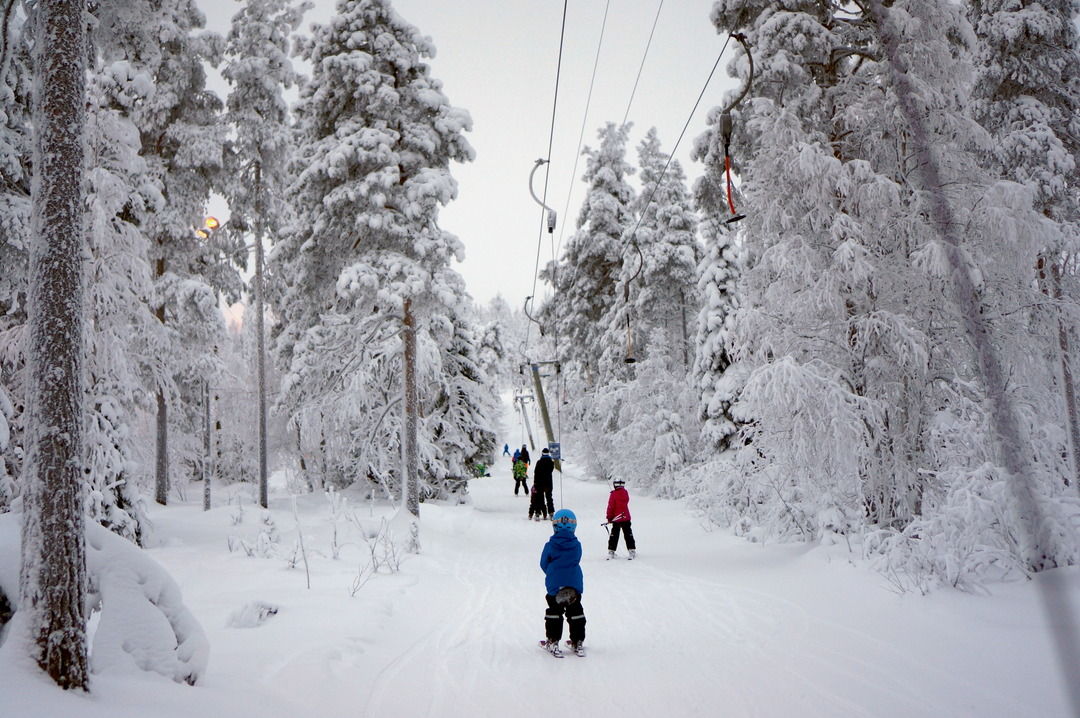 Kids like the bumpy routes on the sides of the prepared slopes.
Kids ski area has a nice prepared 'forest route' with all kinds of attractions like this light up house for the mascot reindeer, or something.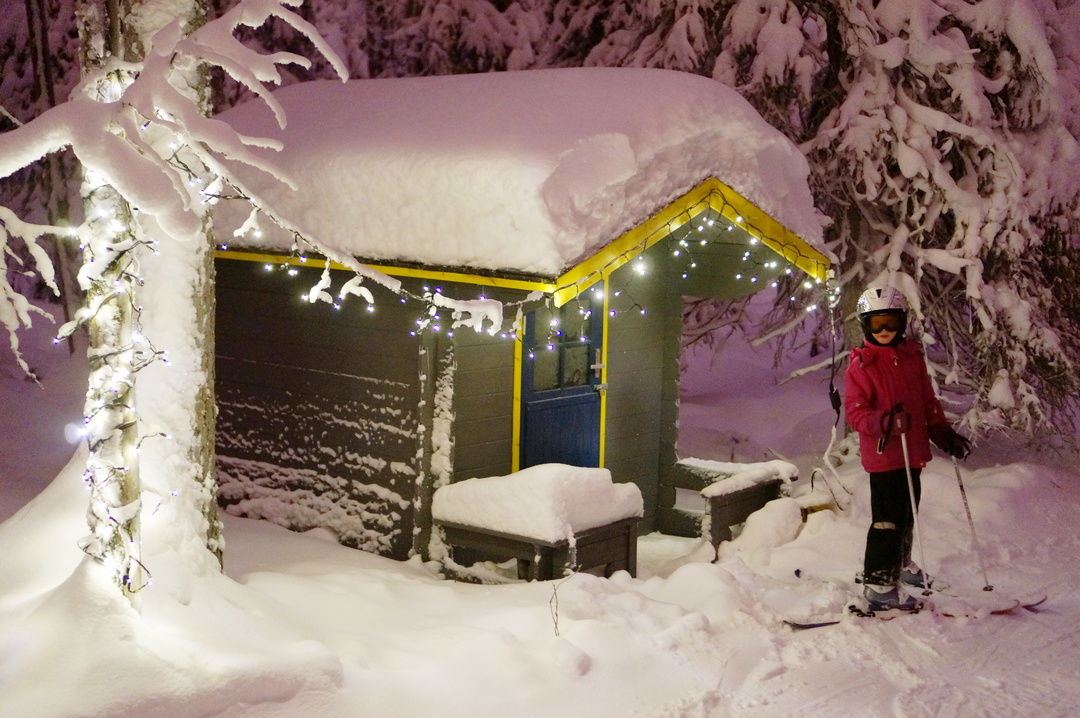 Since both kids now ski on their own, daddy introduced them to ducking ropes to "off piste", the unprepared and closed slopes. They were in really nice condition with few centimeters of fresh snow almost every day. This is the slope number three.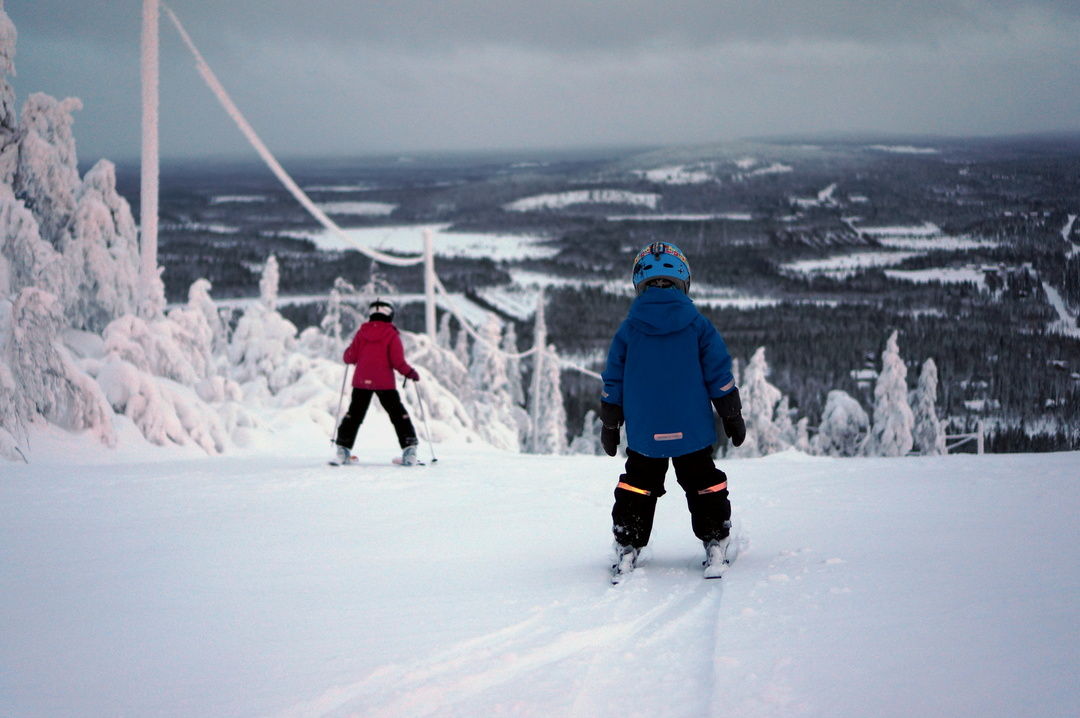 The older one requested to ski the black piste number eight. It had been an exciting experience last year. I confirmed the request several times before entering the steep and bumpy thing. Based on the cheer at the end it wasn't that hard anymore, for the older one at least.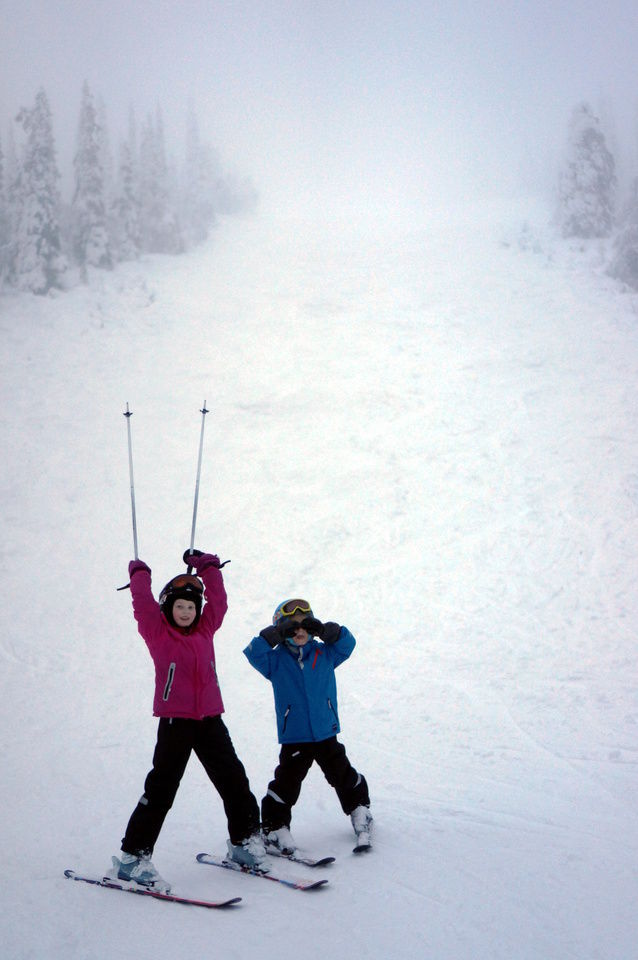 Of course we followed the Finnish tradition and grilled sausages on open fire at snack time. In -5 temperature kids managed to ski 1½ hours before they got horribly hungry and cranky. The ski area maintains the grill shelters and provides dry wood.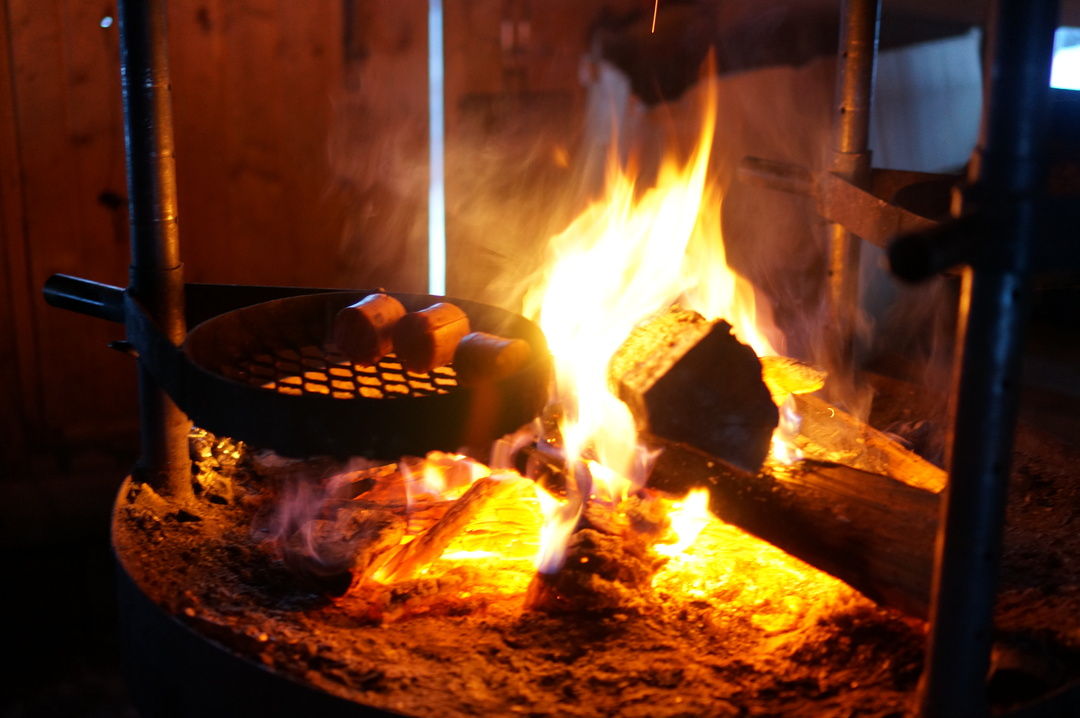 This one made me happy at first. A two page poster of me in the Syöte area magazine for 14/15 season. Nice! Kids were proud too. But the photographer was my buddy Ilkka who sadly died few years ago on Denali. Thanks for everything, Ilu!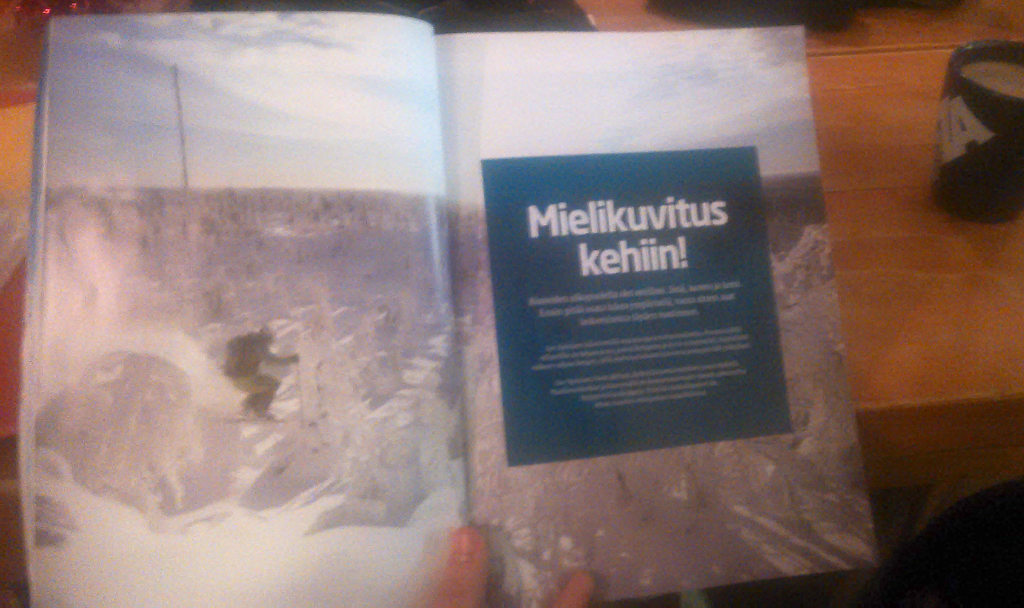 Five days of skiing with kids at Iso-Syöte, and in the end we where still all grinning. Cool!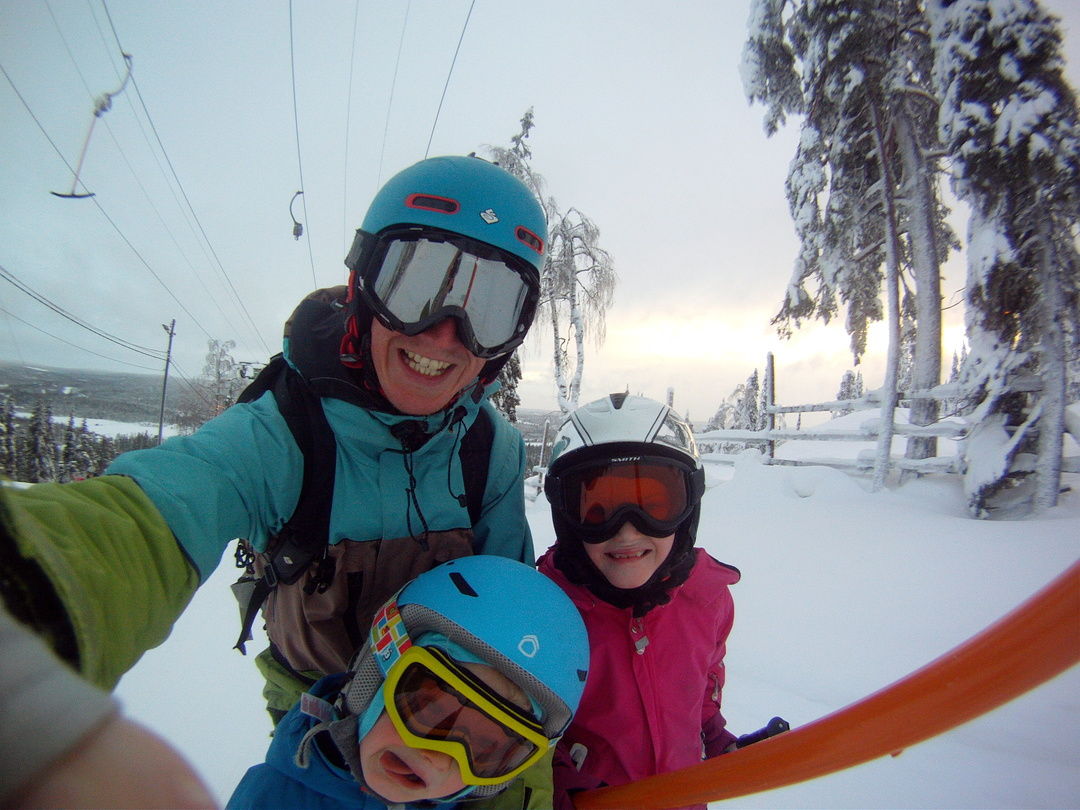 On my flight back to Germany the plane followed a pretty sunset and flew the Helsinki Munich route in under two hours. Normally the flight is around 2½ hours and often more. On board displays reported over 1000 km/h which I have never seen before. Normally these routes fly at around 750-800 km/h. That shows how big the storm winds towards the Alps were in the first days of year 2015. And storms mean lots of snow drift and thus unstable snow pack and avalanches. Be careful out there!