Schladming and Reiteralm
Few weeks ago I spent three days in Reiteralm which together with Schladming -- host of FIS world champs 2013 -- and other resorts forms Ski Amade area in Salzburerland.
When I arrived it was raining. The next day was cold and sunny. That meant that only race skis were able to grip the icy slopes. Luckily there was some soft snow left in forests at the top, just above 2000 meters. On second and third day the area got some new snow. The slopes are really good and sporty. For powder hounds there are some forest areas to play around with, and a few lines under the many chair lifts. Touring options are not that many but we did a small trip to Reiteralm peak.
On the last bit to the cross.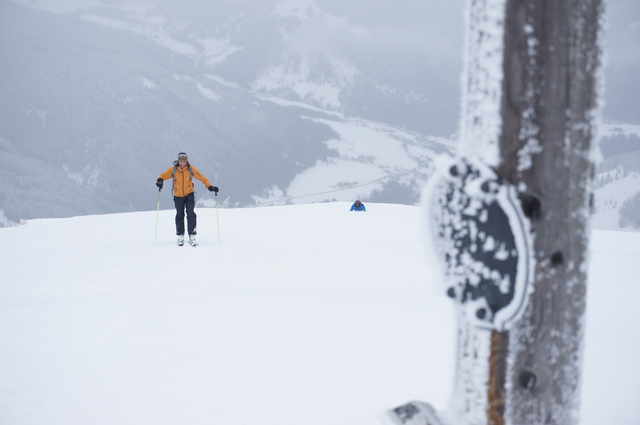 Deep snow was challenging but fun on the light touring skis.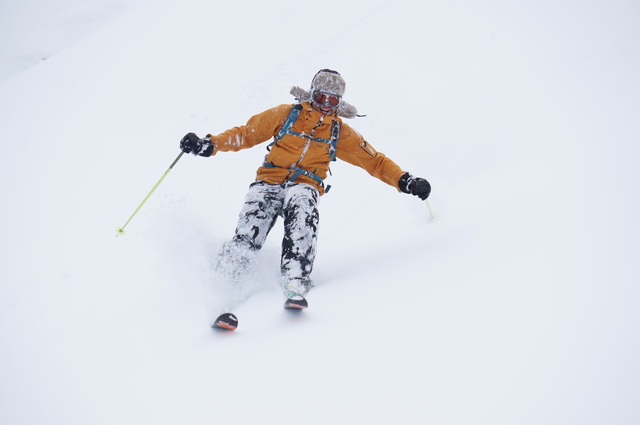 Split board had less problems.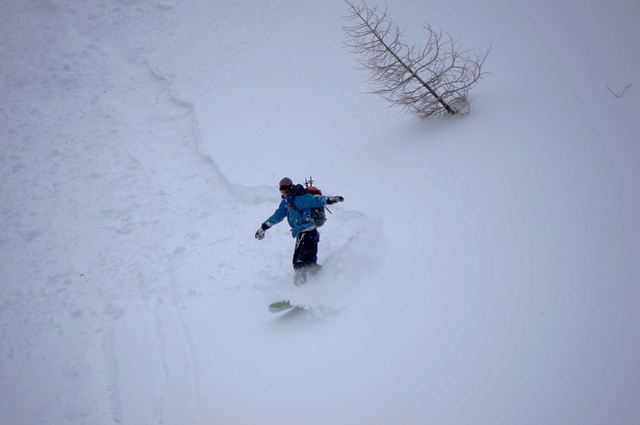 With my fat skis the top ridge was just fun.
Thanks to Micheal for inviting me along and to the rest of the group for bearing with my bad German. The drinking games were interesting. Guess who lost too many times...