Not about skiing..
but close enough. This autumn has been busy. I've got a new job and have moved to Münich. This time of year the city is often covered by Hochnebel:
but when the sun comes out people are enjoying it, also while surfing:
I've spent a dozen days skiing the glacier resorts but as weekend warrior I've missed the few powder days thus far. Weather has often cleared while driving to Hintertux: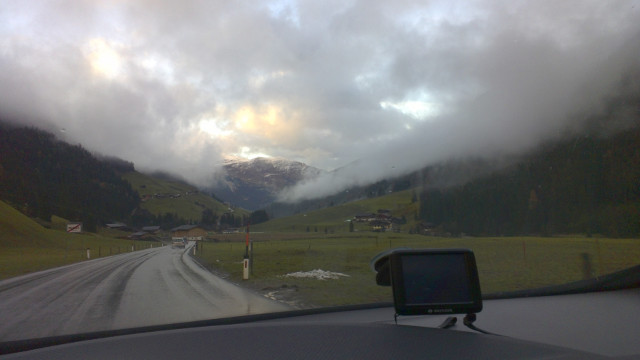 In Stubai I've also tasted some decent burgers at the top: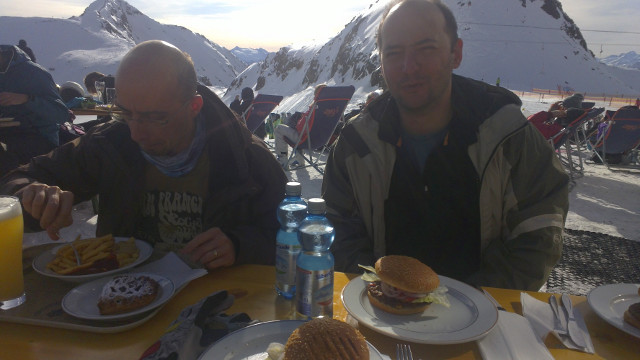 And after a short but wild afterski:
I've been driving towards the sunset: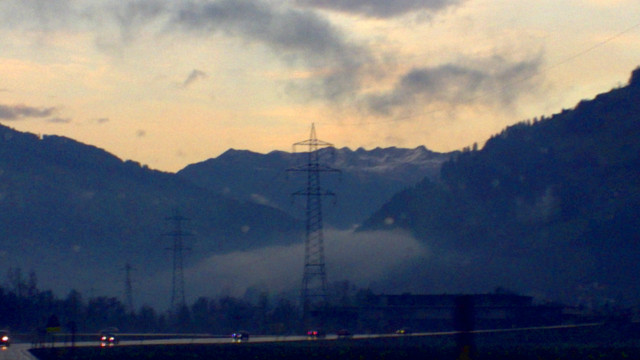 Or enjoyed the afterski until the moon rises: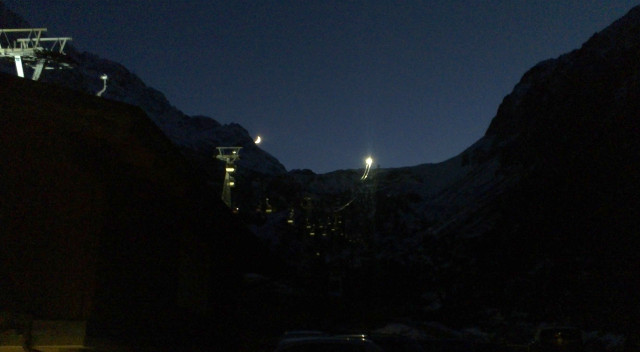 Big city life seems good and I've managed to attend one ski movie premiere/party already. Beer was flowing, gear was on display and bands were playing good music: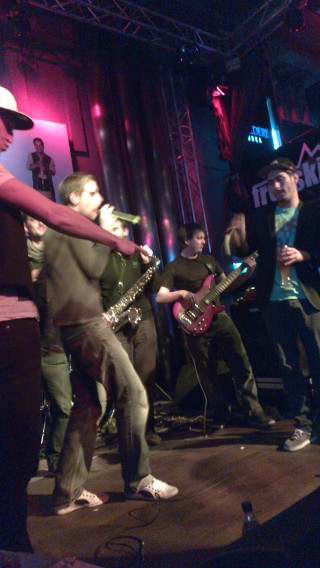 and the movie screen was on:
First movie on show was "Lost and Found" featuring Stefan Häusl and Björn Heregger, and is already available on the tubes:
Björn Heregger was presenting the movie and naturally interviewed on stage:
Second movie was "Time - for the white room", trailer here:
Good clip, nice and big group of skiers and boarders from Innsbruck: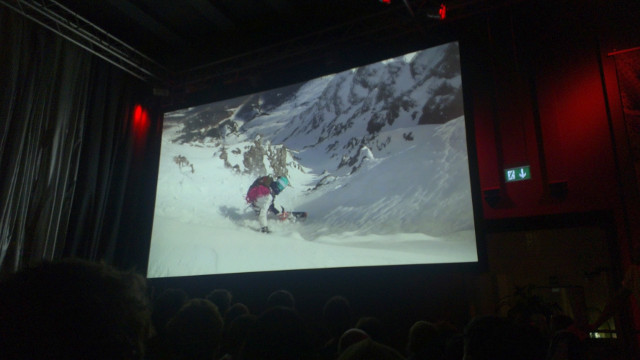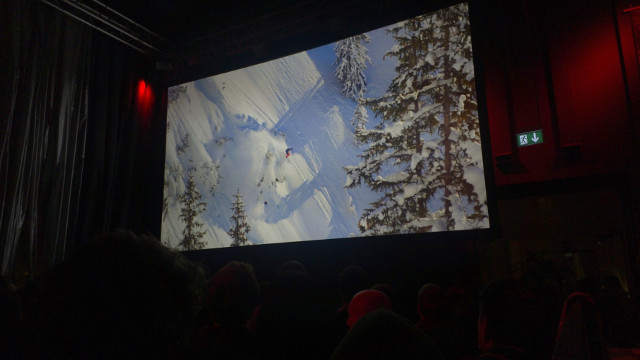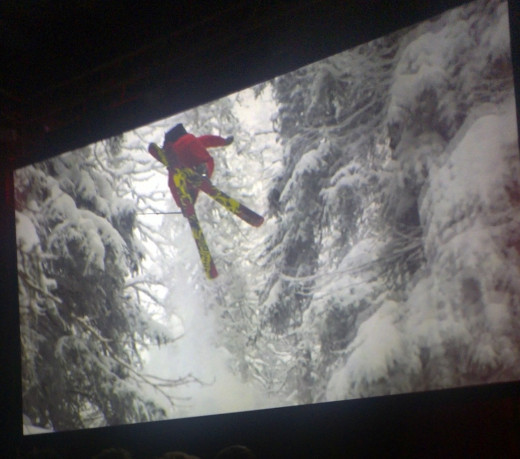 And also interviewed on stage: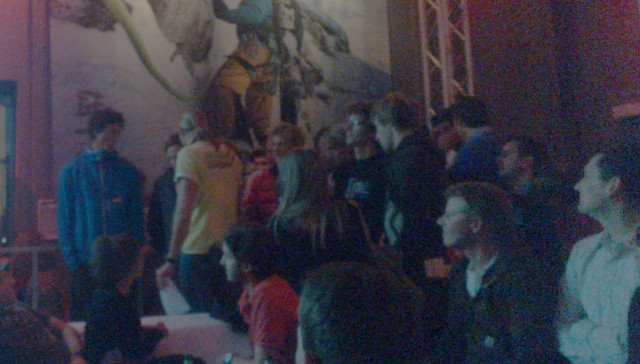 And enjoying the VIP treats, aka free beer. I had a few myself that night.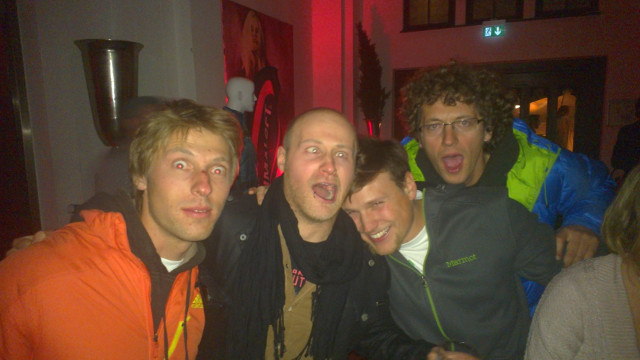 On the screen of this event I also noticed some cool jibbing clips from my former home city of Nürnberg. Shame I missed this event: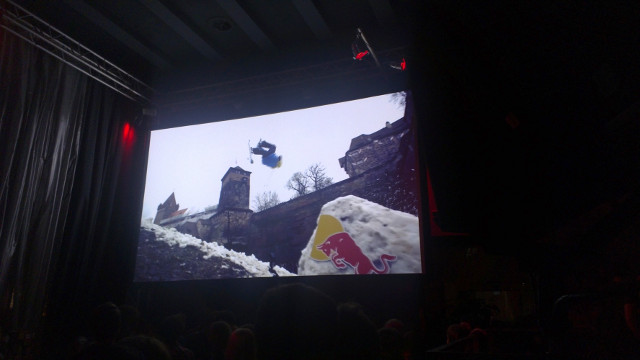 And most importantly in a post related but not quite about skiing, I've upgraded some gear: new helmet, back protection, bindings and camera.
That concludes this post not about skiing but close enough. Cheers.