Today started as blue so we aimed at the back side of Mont Fort. Forecasts were right and clouds came over us in the afternoon. We hit the basic back side off piste to the right, hiked to the ridge and traversed to left. There's nice couloir over there.
After the hike.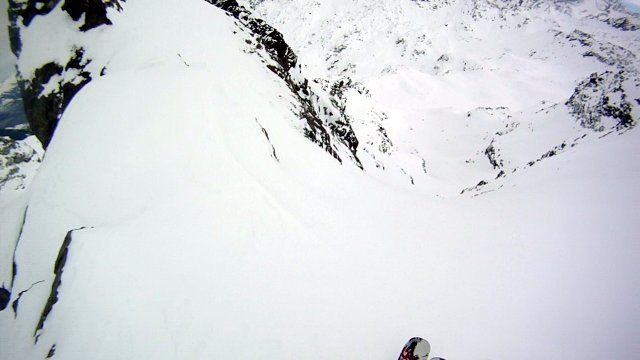 Top of the couloir. Too bad for the flat light.
We noticed the wind slab right from the start. I knew the top might come loose and it did when I traversed a few meters to the right side and kicked the snow a bit. Top part had maybe 15 cm of slab but it was only 5 cm lower in the couloir, as can be seen from the helmet cam picture above.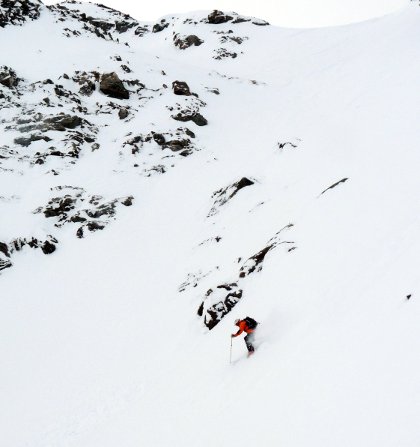 Mika in the coiloir.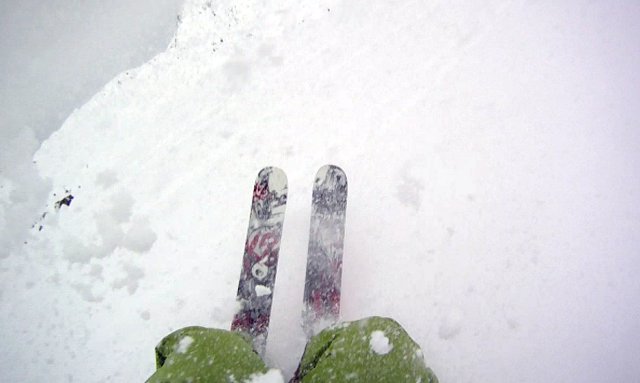 At first the traverse was nice and playfull, like this drop to flat landing. So poor light.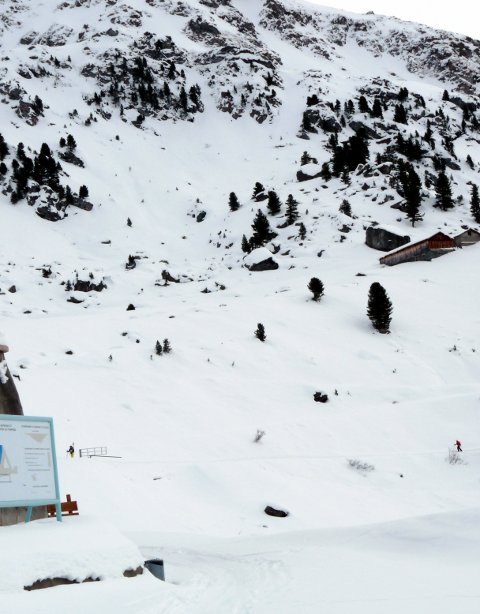 Traverse to the dam sucks. Just sucks. I like bad things first and good things last. Hike to the goods is ok, hike from the goods is not.
Over and out.
-Mikko