Home made rockers and Iso-Syöte Freeride 2012
DIY rockers
Ingredients:
pair of old skis
a few clamps
heat from hot air blower or similar, I guess a Finnish sauna would do
engineering maths or some other thick rarely used book
Steps:
squeeze a book between two skis in transport position, breaks locked together
find suitable place for the clamps and tighten them to get the desired shape
heat the skis around the clamps
let the skis cool down with the clamps and book in place
...
profit?
Here's my setup. Skis are a few years old Extrem Big'Os (~105 mm at center) with a nerdy paint job and which need some rocker for the good days in my opinion. Book is Advanced Engineering Mathematics by Erwin Kreuzig. Finally found some use for it. Clamps and hot air blower are cheapo stuff from the hardware store. Little helper is optional.
End result after cooling down for 4 hours shows that the rocker is not exactly straight. But I don't mind.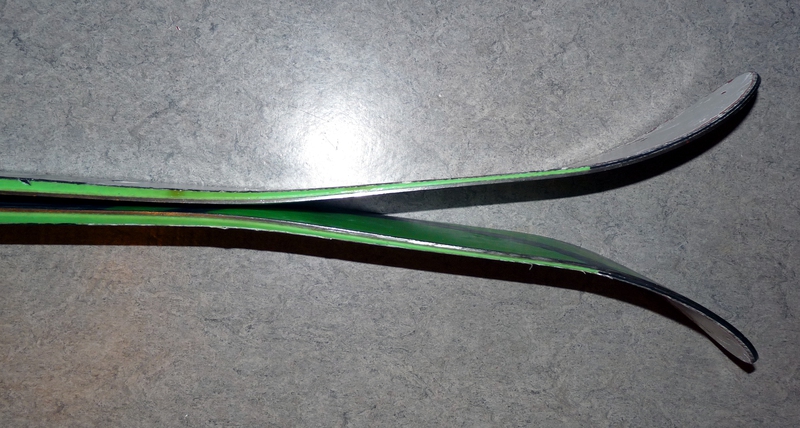 Tested them out on hard slopes and rocker did not seem to make the skis worse than they were, and they were decent on hard pack. Did one run next to the Syöte Freeride slope in the woods and the tip felt a bit short and tail long, but maybe that's just 'cos I've gotten used to the K2 Hellbent 189's which are at least 10 cm longer. The forest had hard base and 5-10 cm of soft snow on top so the nose was not sinking, but nor was it bringing the ski up too much. More testing needed.
Iso-Syöte Freeride 2012
Went to test the new rocker skis with my kids to the Iso-Syöte Freeride 2012 event. Weather was really cold, -26 at the bottom of the hill so after 30 to 45 minutes we had to go and warm up. Luckily the freeride event seemed to go well and there were over 30 competitors going for the prize skis, boards and other gear from the local sport shop in Oulu.
Testing the skis on hardpack and cold conditions.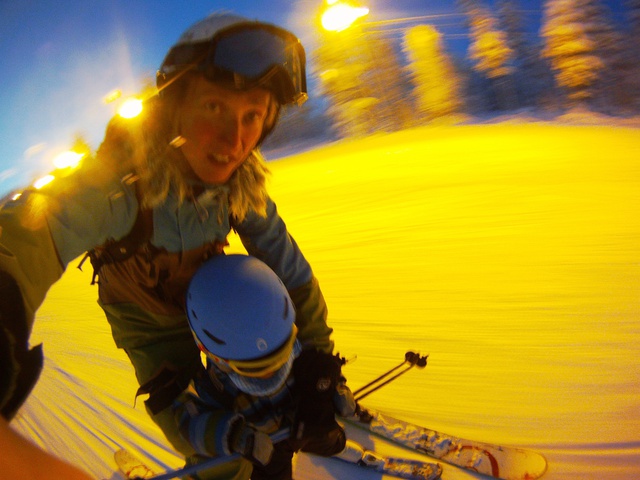 The kids were stoked to hear their aunt advance in the dual moguls style freeride event. Too much TV and dancing with the stars, I'd say.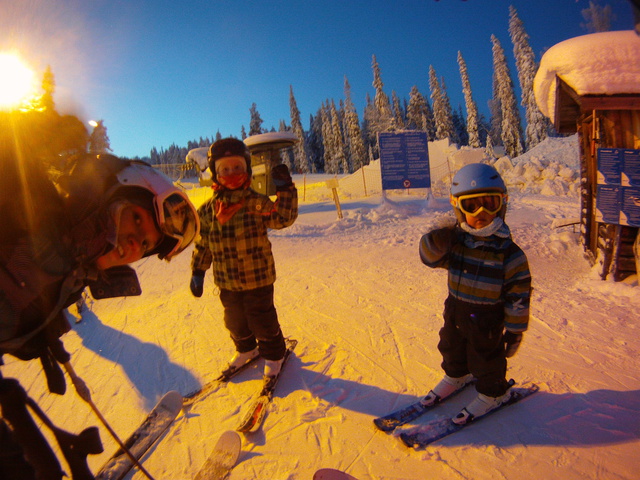 Results and video footage were shown at the restaurant just in time as usual. Winner was one of the upcoming stars Väinö Löytynoja who I was happy to coach a few years back in the freestyle schools.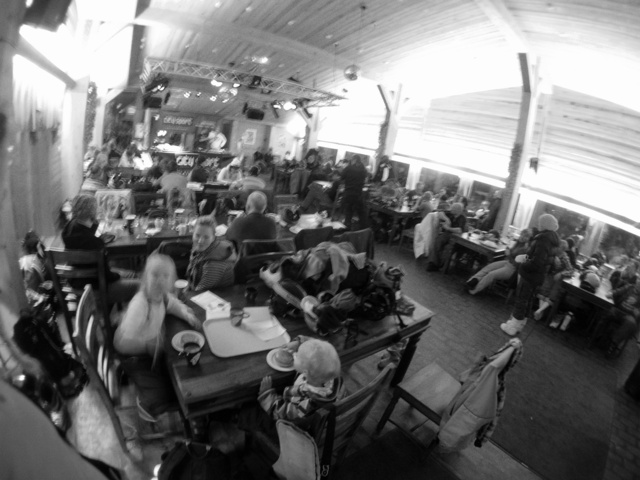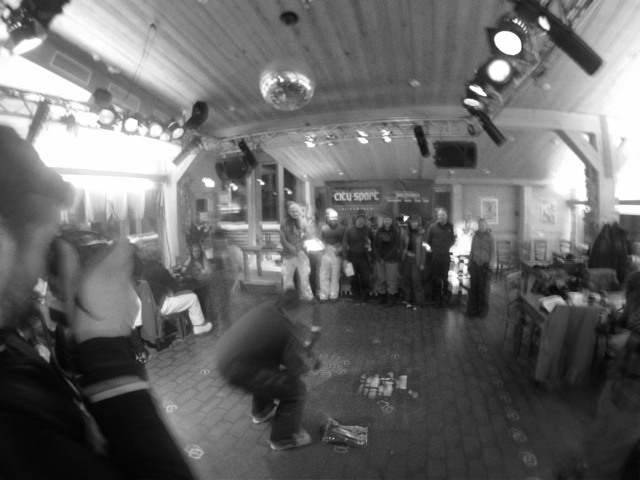 There was a nice party after the event of course, I hear. We drove back to Oulu since it was a bit too cold in the end.
Update: Nice story of the event with photos in relaa.com and video of all competition runs:
-Mikko