Today we hit Bruson since it was sunny again. Slopes and lifts were pretty empty. We had to pay for bus ride even with a season ticket to 4Vallee. 5 CHF is not much but a season ticket should allow free bus rides between resorts. Anything else is just poor service. Tommi had a combo ticket with Chamonix and his ticket includes the bus rides. Stupid.
Anyway, sun up high and -10 C so we hit northern faces with a quick hike in Bruson. Snow was good but men a little tired.
Here's a view from the top with a few unknowns: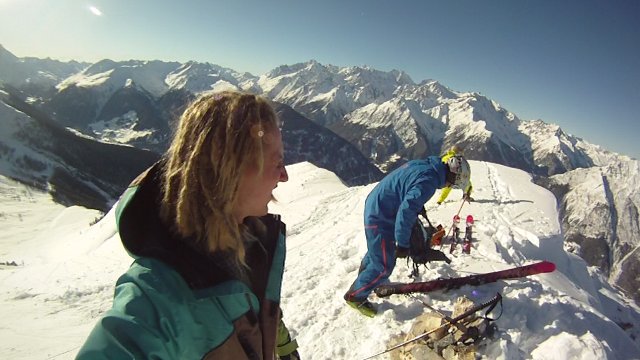 On the first run I aimed a steeper section between a few rocks. Here I'm scoping for the correct entry point.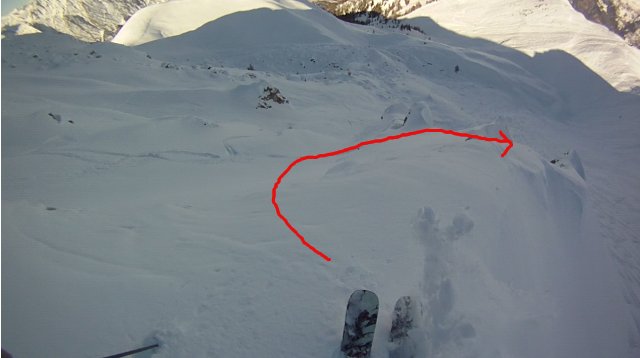 Snow seemed stable but I knew the fluff would go down on the steepest sections, and it did.
The place where I wanted to be: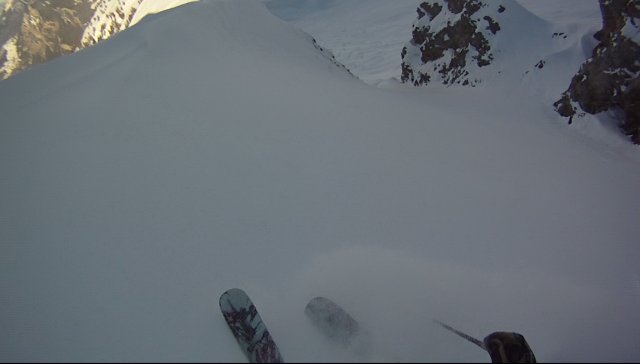 On the second run me and Tommi just played around for fun: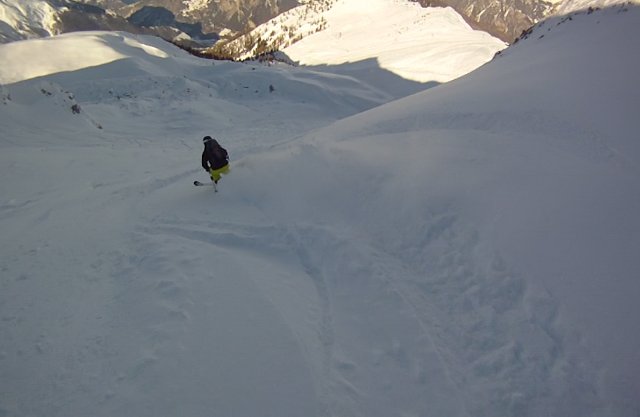 That's it for today.
-Mikko