Another sunny day in Verbier with some new snow as sugar on top. We hit the hidden valley again. Good snow it was and good light too.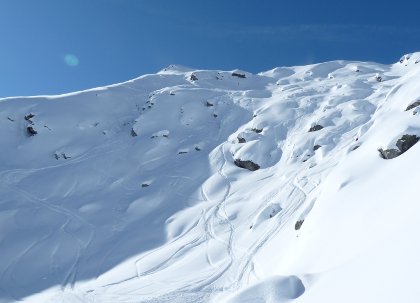 Our tracks at the top.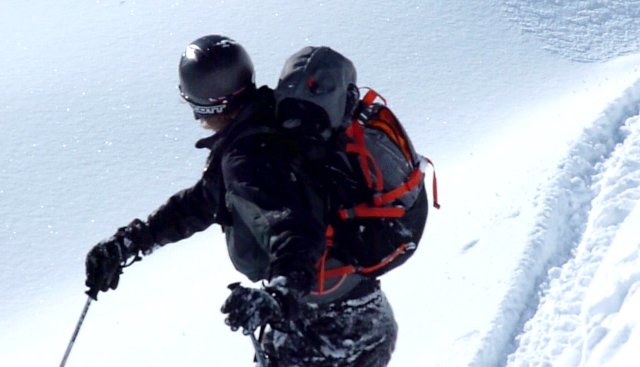 Juha looking back at the best snow.
My face. We did not ski this one down. It's to the west and slides easily. There were some big slides from this face the day before, and there's barely some snow on top of the rocks. But it does look tempting. Just ski the open part and hit exit couloirs left ridge for a bumpy ride out, full throttle to the field after exit, right? We have quite a few shots of this face from the other side, but we are too chicked to ride it.
Then some action shots from our hidden valley lines.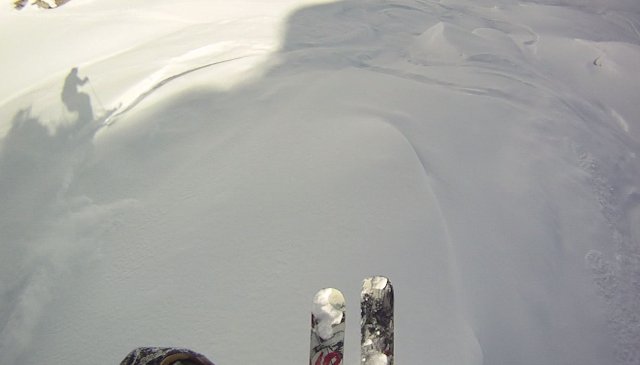 Baba-baa says the chicken who doesn't ski the only bigger cliff right next to this easy one.
Spread the word.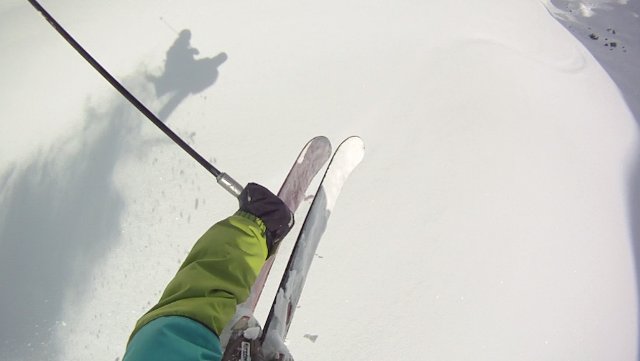 Good looking shadow.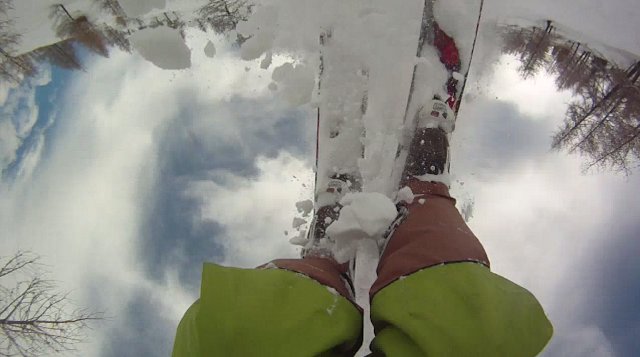 Backpack front flipping, too bad it ended in a back seater landing and a snow spray.
One day of skiing to go.
-Mikko