Glass half full in Sölden
Forecast said that last Sunday could be a proper late season powder day in Sölden: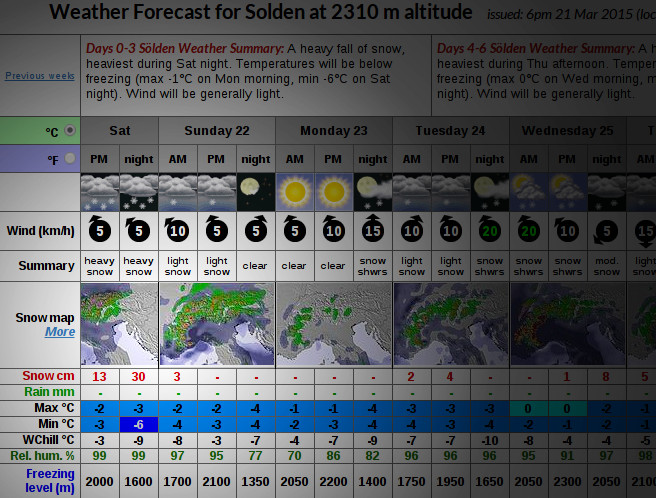 I charged cameras, tuned my gear and drove there for a day. It looked good: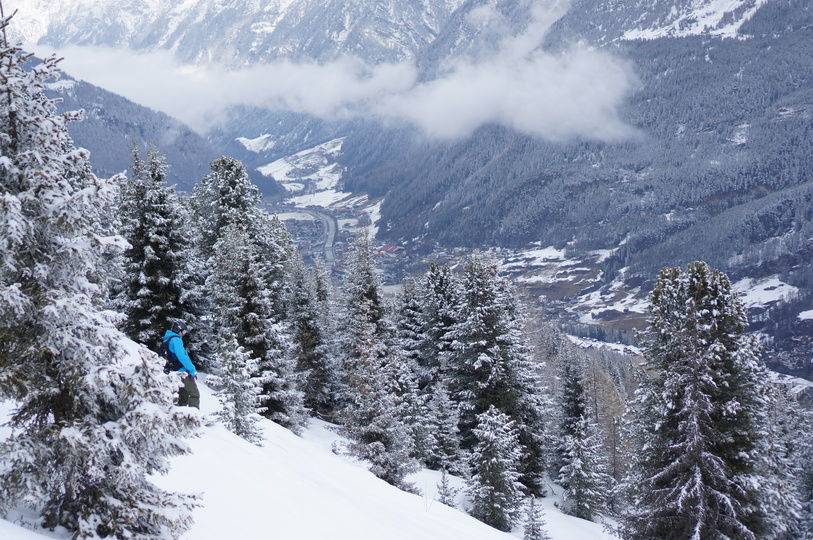 But there was only about 15 cm of new snow on top of hard crust instead of the 30+ that I had expected. I decided that my glass was half full!
Juha Tauriainen ripping: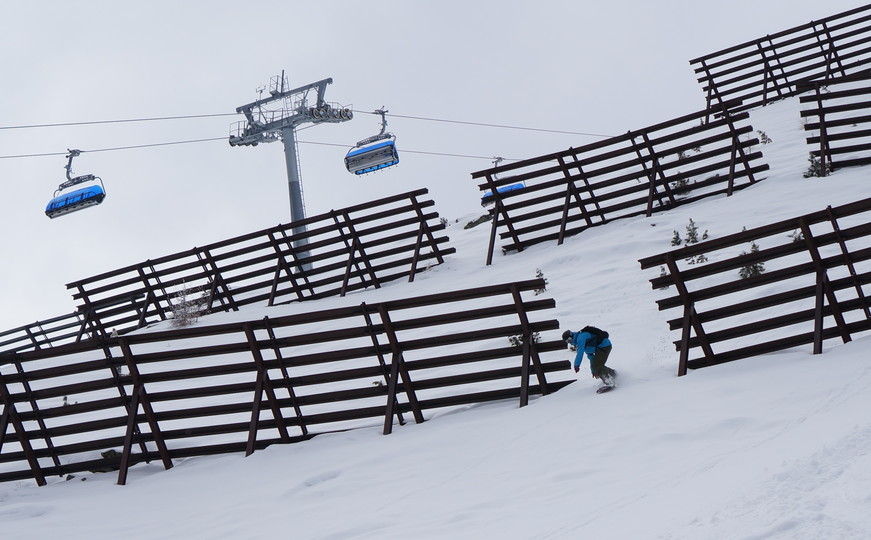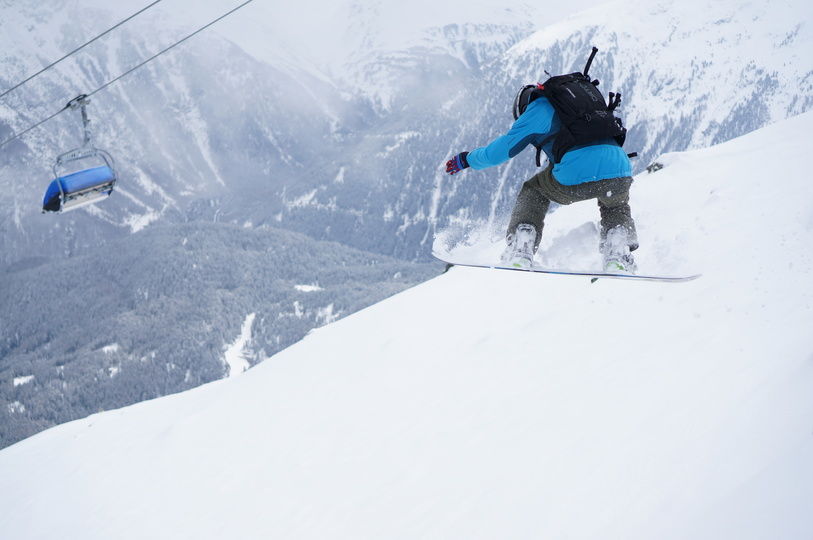 Following two pictures are taken out of context but could be used to fake a bad accident: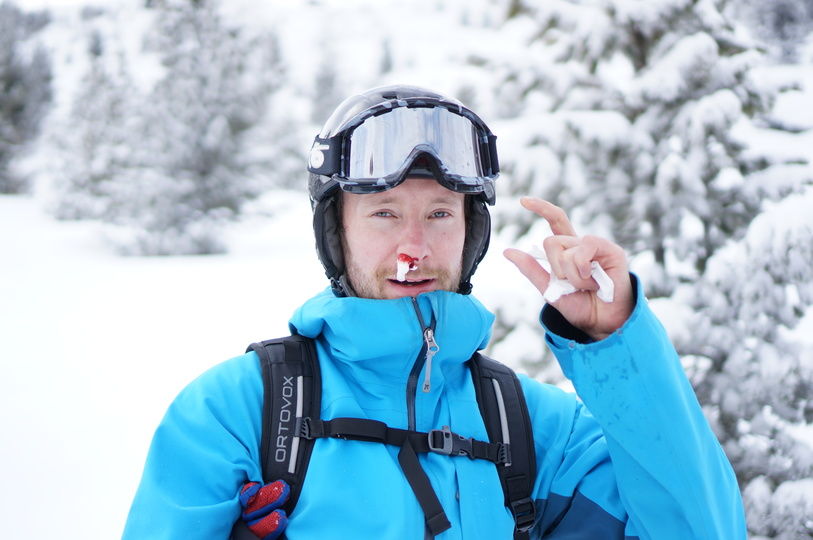 Juha playing a bit more on various features: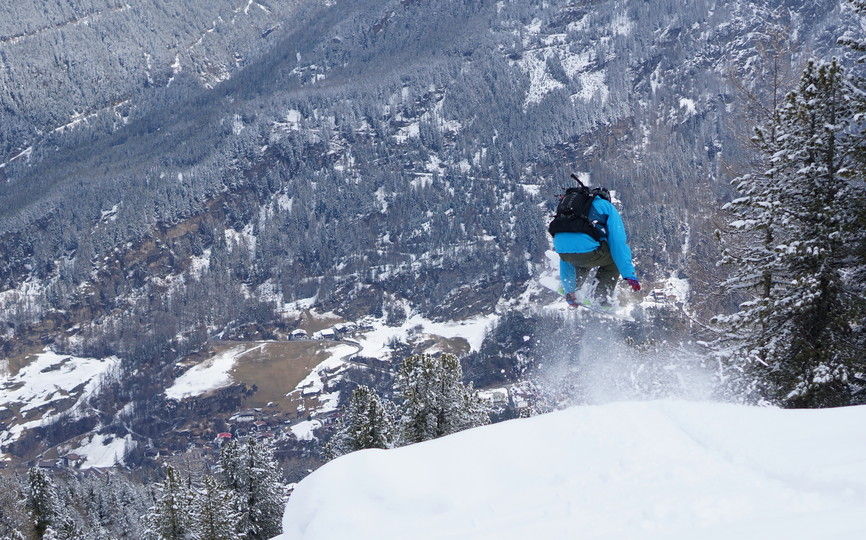 Sölden isn't well known for it's tree and forest skiing but it has that too: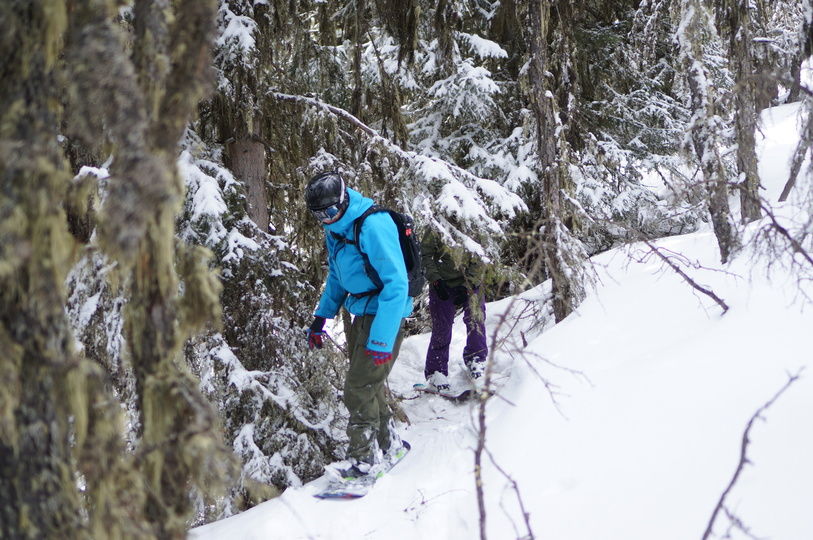 Some more playful moves: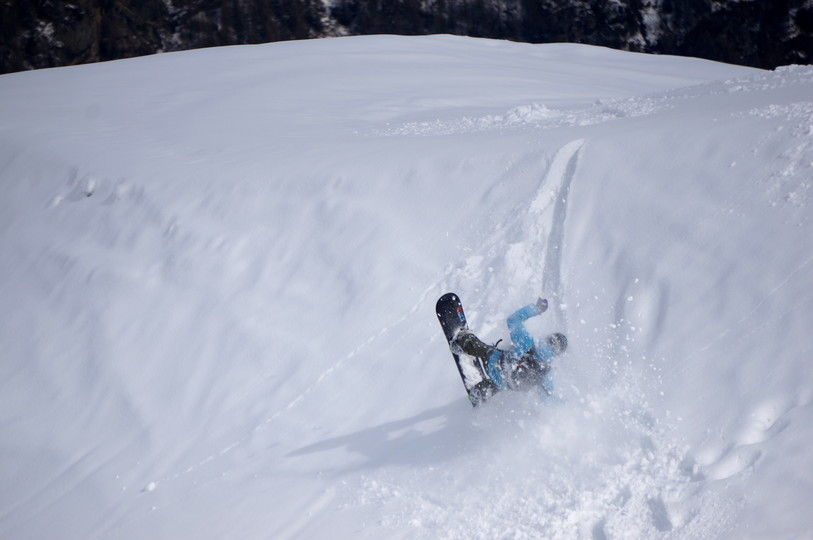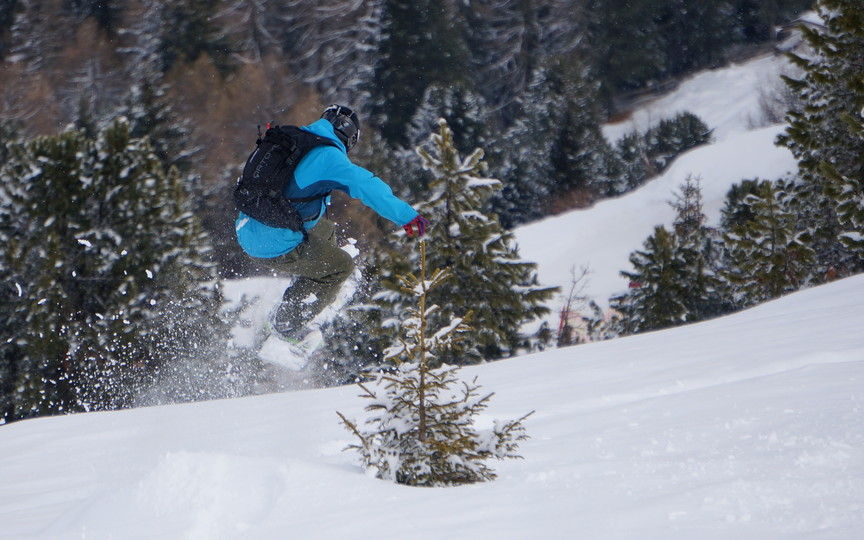 And then we hit the Löple Alm hut for lunch with live music from some local Ötztal band. Lederhosen und Polka!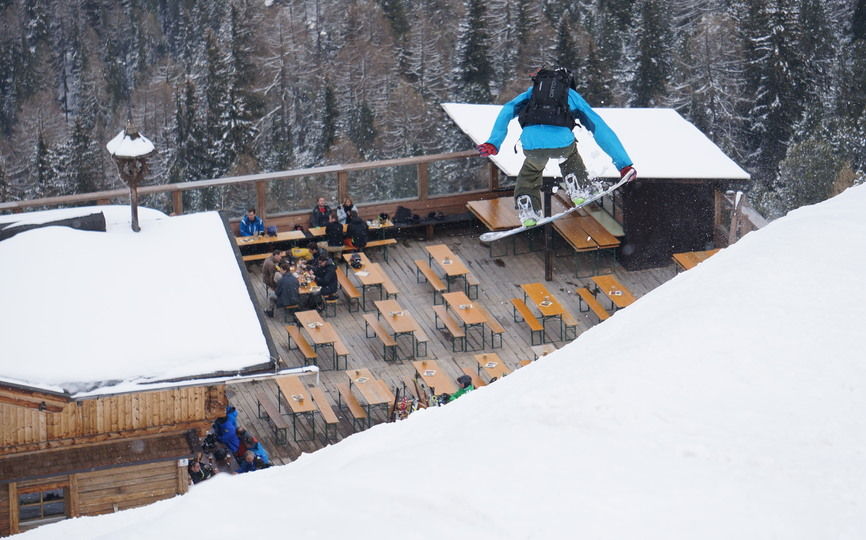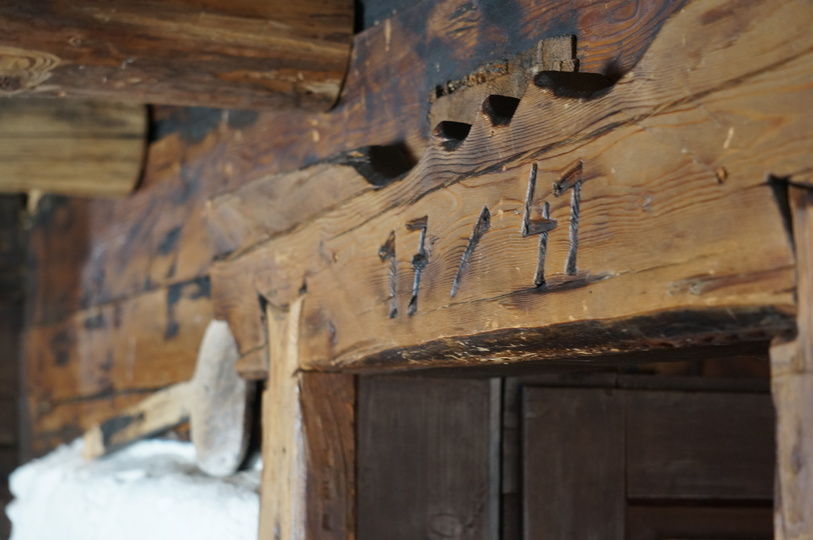 After lunch Juha took the camera for a few tiny features and I'll remember from now on to never use automatic camera settings which screw things up: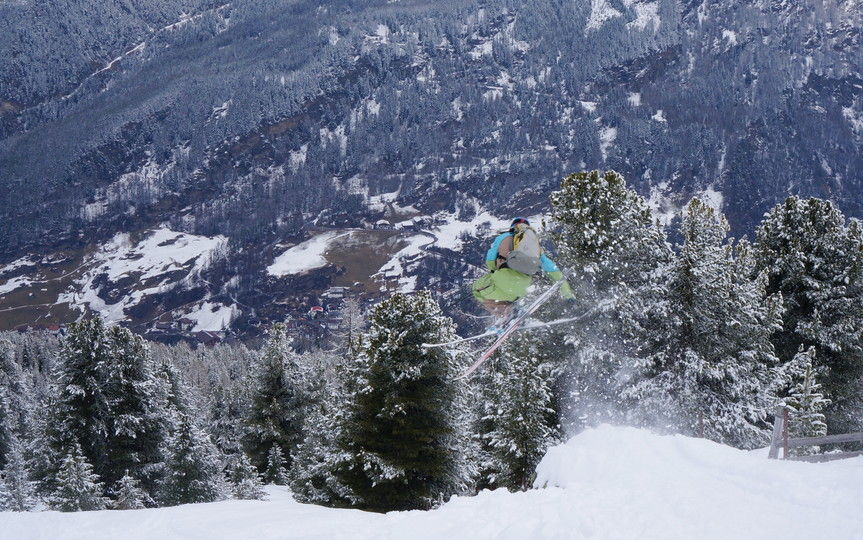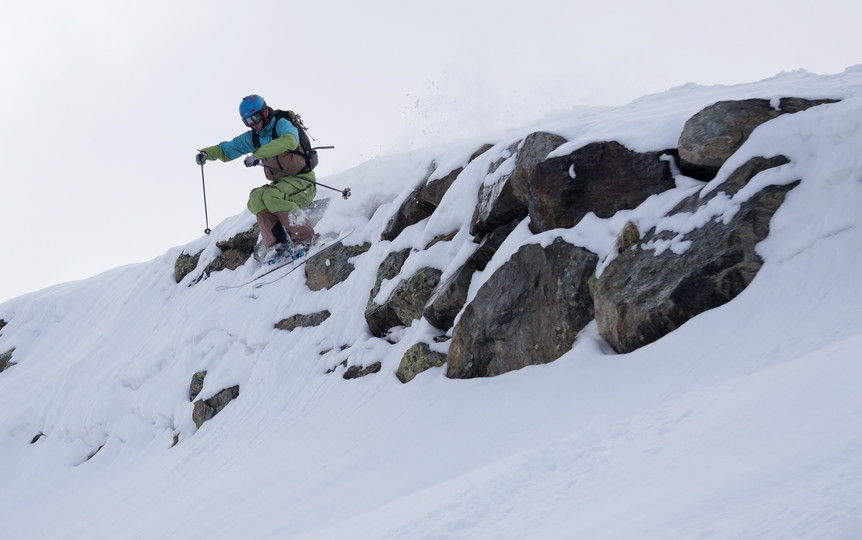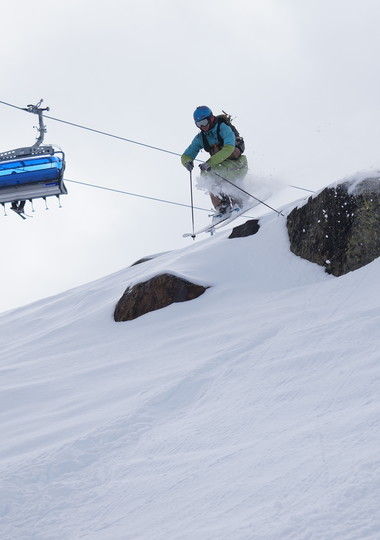 Last two shots were ok for such small features but their landings were quite different. Let me explain some theory and how I too sometimes screw up.
Kickers, drops and hucks need the skier to adjust to the steepness of the landing at the take off. Thus for a steep landing the skier needs to jump or at least push weight forward. On the first drop I did not do this because of lunch, radler and a blind takeoff which means that landing is only visible from the very end of the take off area. Notice how the takeoff looks a bit backseat already, and landing is as deep as it gets with a full backpack.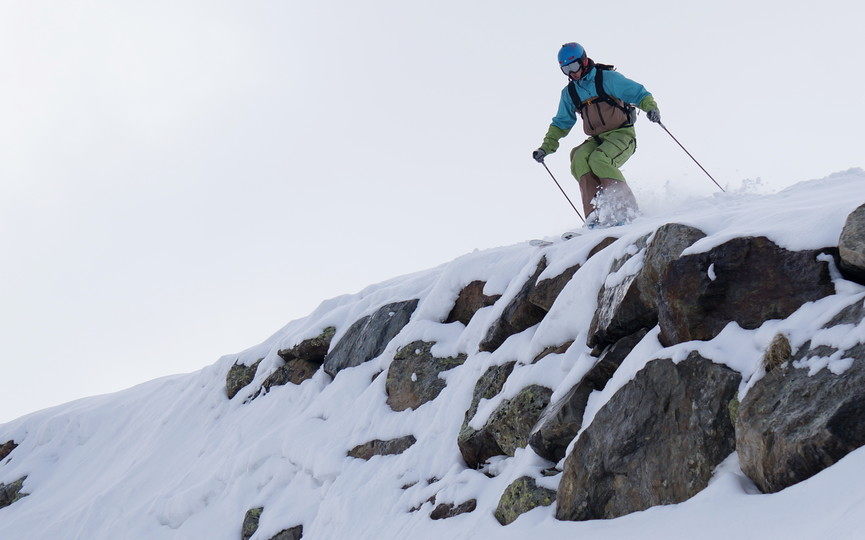 Second rock jump was much easier since I pulled my self together and tried to push forward even if there isn't much to jump on, and I could see the landing area and it's steepness a bit earlier when approaching the rock takeoff. Thus landing was spot on with center of gravity close to the center of the skis at 90 degree angle to the slope.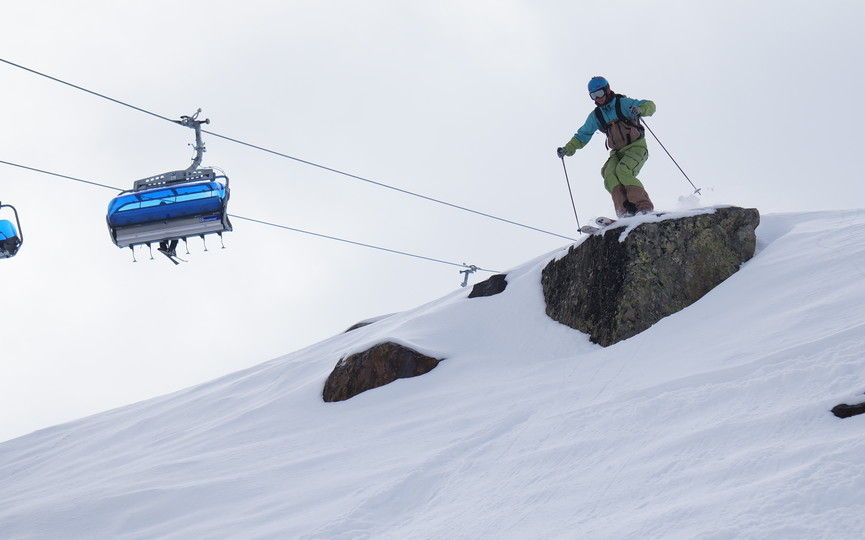 Also, without pictures or videos I must mention that the park, kickers and rails in Sölden were the best that I've seen this season anywhere. Maybe I'll take some shots later in spring.
Now back to planning the coming weekend...
-Mikko