Freeride World Tour was close to us in Chamonix so we had to have go and see the crazy skiers live. It was crazy! Those guys and gals are nuts!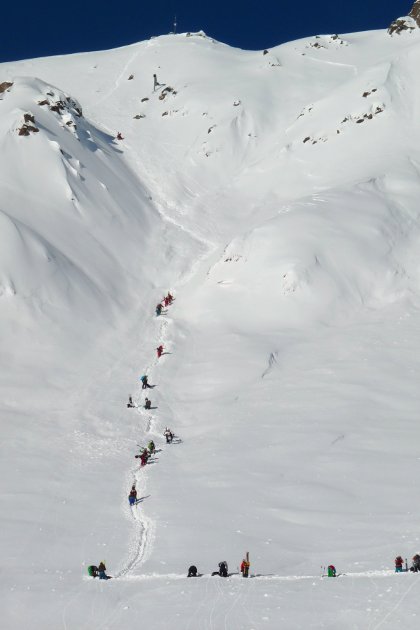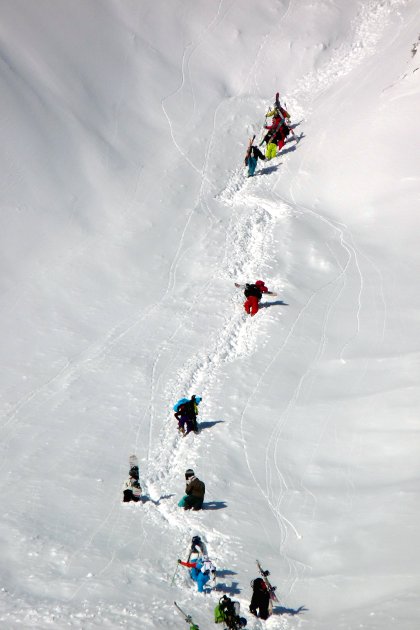 The pro's had a few warm up laps on the fresh snow close to the lifts and started hiking to the start. Luckily they left plenty of snow for us amateurs.
Start gate 2 just before the race.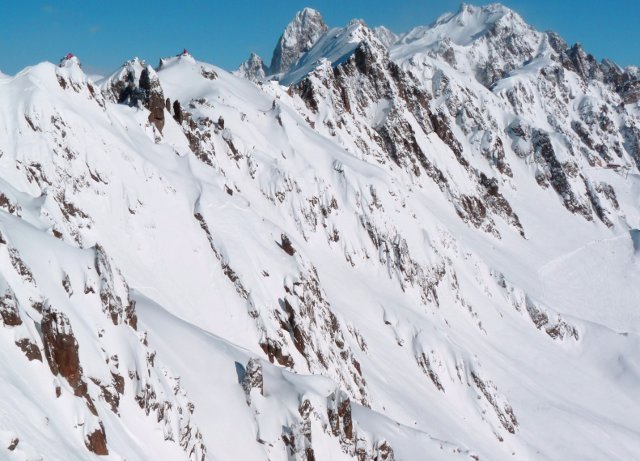 Start gates one and two from the opposite ski route. The competition course steepness and the cliffs look nasty. Only about 20-30 cm of fresh snow on top of icy base.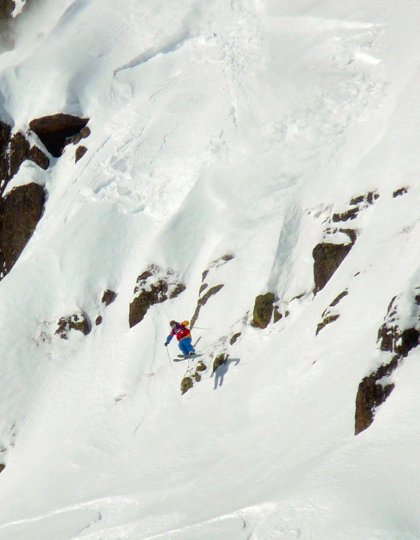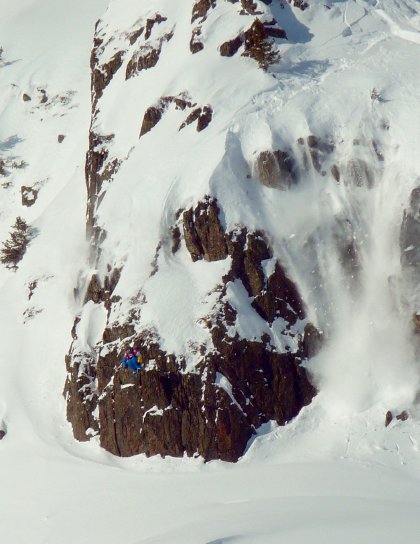 This years winner on the Hotel face in Brevent was newschool guru Candide Thovex. His line was interesting to say the least. Double drop at the top and a totally unique line. Not the biggest drops but non-stop action all the way.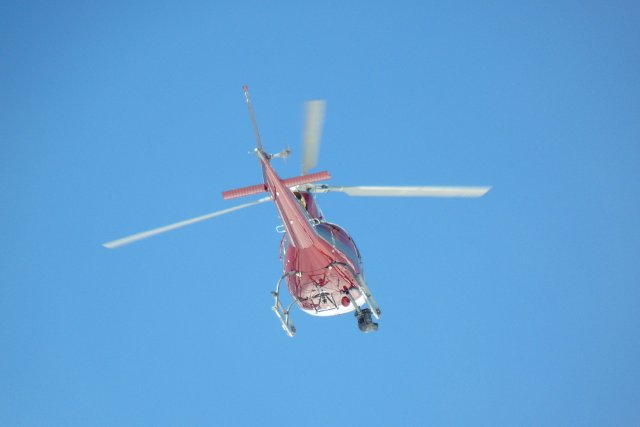 There were two helicopters filming the event and a rescue copter on alert.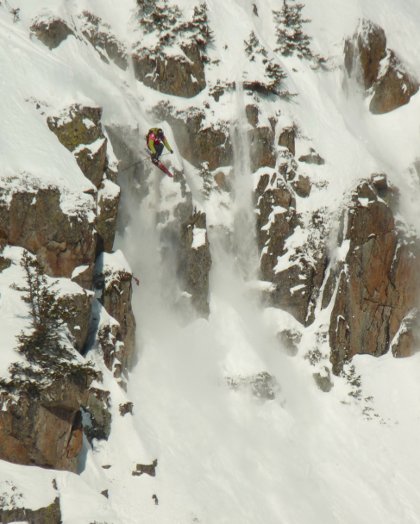 The fift skier, a Swiss, hucked a big one and landed on a rock. Took around 50 minutes to rescue him. Not fun looking at a guy not moving for 15 minutes before the first rescue people got to the spot.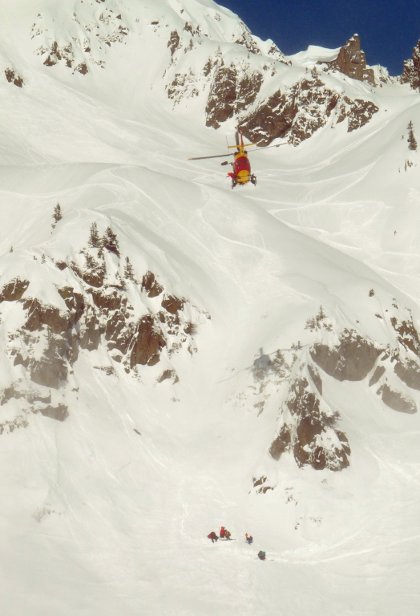 The only rescue of the day.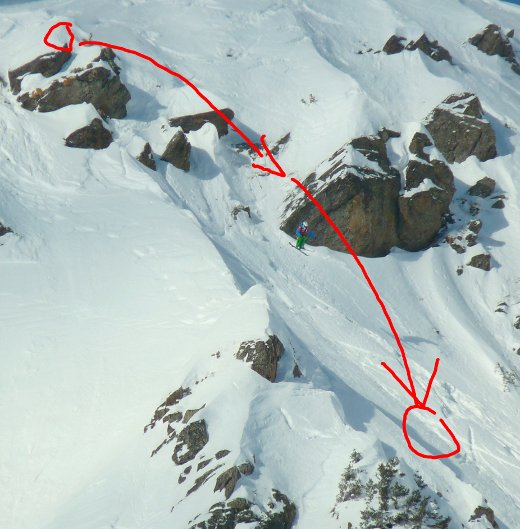 This crazy Norwegian hucked the biggest of the day. I tried to illustrate his aerial in this. No, he did not stomp the landing. Or he did but bounced straight away to a cart wheel. He lost only one ski which was found few hundred vertical meters below him. Crazy!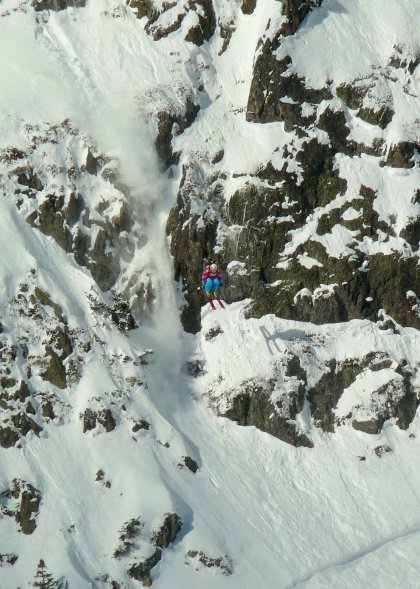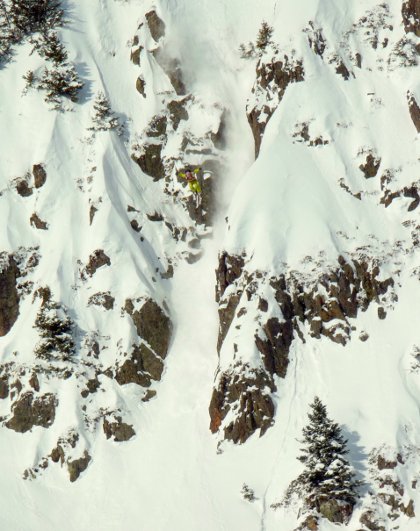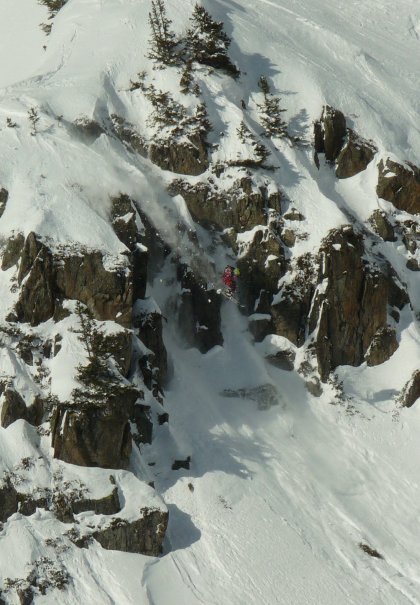 Some drops.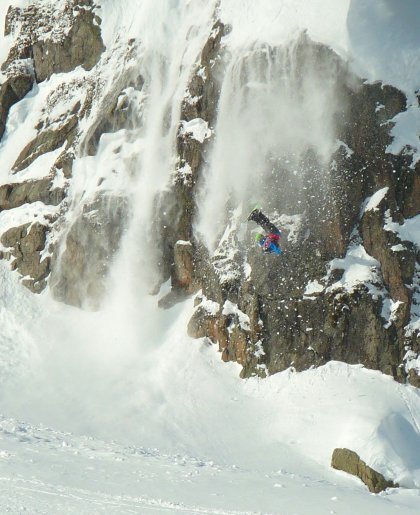 This boarder hit a rock while going through between some cliffs and fell. Skied away after shaking some snow. Lucky one.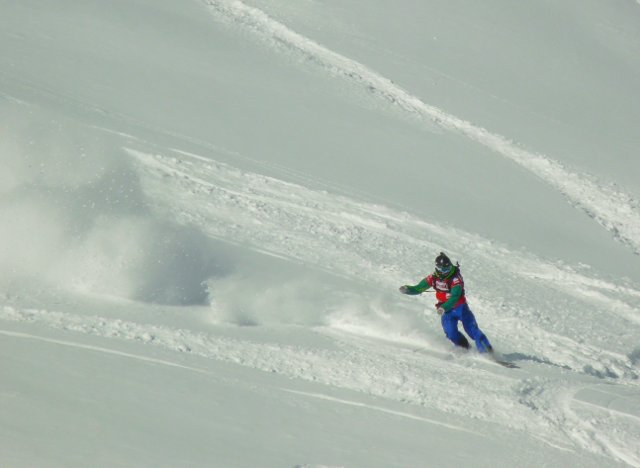 The Finn, Niklas Hollsten took a really easy line. Can't blame him.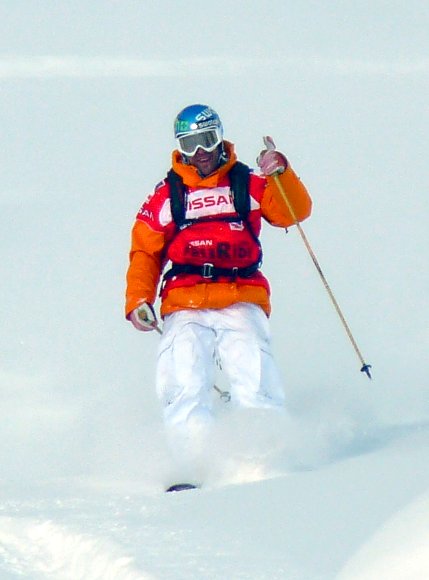 Sverre Liliequist cheering after his run.
Some big names didn't do well. Henrik Windstedt took it too safe. Phil Meyer and Seb Michaud, the backflipping gurus also didn't like the conditions and took pretty safe lines. Richard Permin tumbled at the top but then threw a perfect 360 on 10 meter cliff at the bottom. Only big trick of the day. Kaj did a powerfull and technical line with small drops but plenty of straigth lining. Sverre tumbled on both drops. Candide was really the man of the day. His line was unique and he had the power ski it really well.
But all those guys are nuts. It really doesn't show that well on TV. Skiing the ridges next to the competition one and seeing how steep and rocky those places are, and icy and hard base under some fresh snow, which does fall down after first competitors have hit the place. Crazy.
On a side note, it was pretty hard to follow the competition after a few generators stopped working at the finish area. Maybe it was too cold and they used too much fuel.
Official video summary:
-Mikko
another update: Candides run on youtube.