Latest week went with the flew but now it seems to be gone. The few skiing days I got during the week end were interesting anyway.
First some first timers: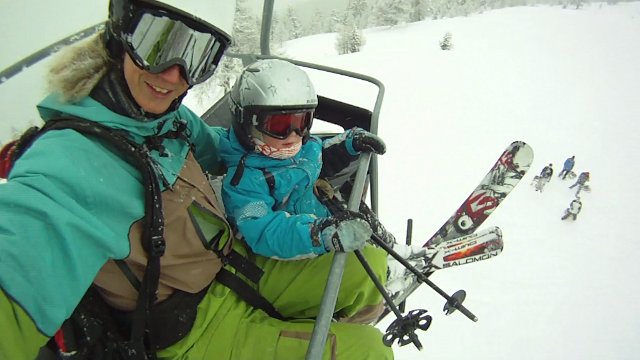 First chair lift.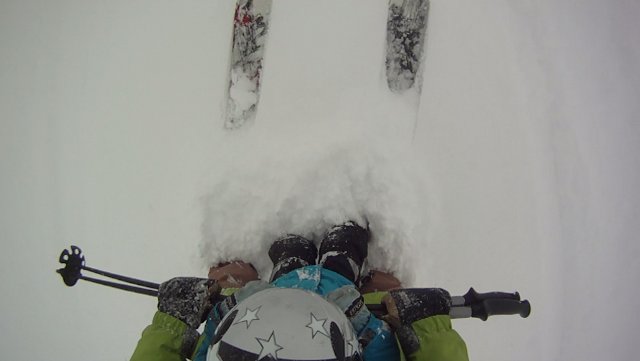 First powder snow. Blue trails in Savoleyres are ok for kids too, and red ones are not too scary either.
Then comes the dream wall. Maybe it has a better name too but that's what I call it after last two days. It's two hikes away from the Vallon Darby top traverse. And boy does the sun light it up well, if you get sun that is. We didn't get the first time around so those fotos and videos are boring crap.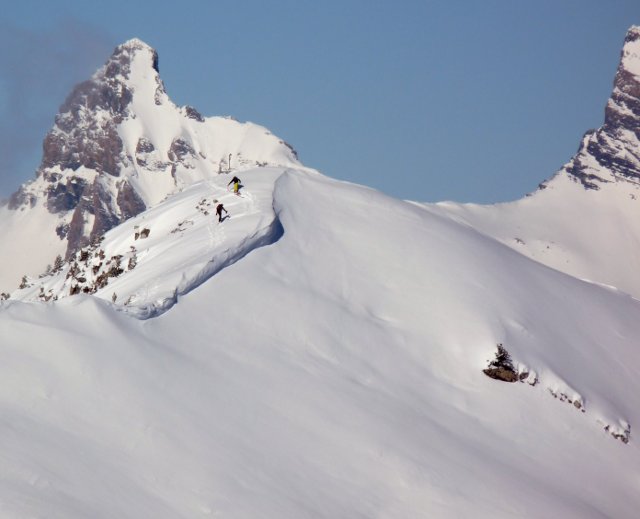 I lost paper-rock-scissors so I was filming from the opposite ridge. Tommi and Juha going up. I got to hike it alone.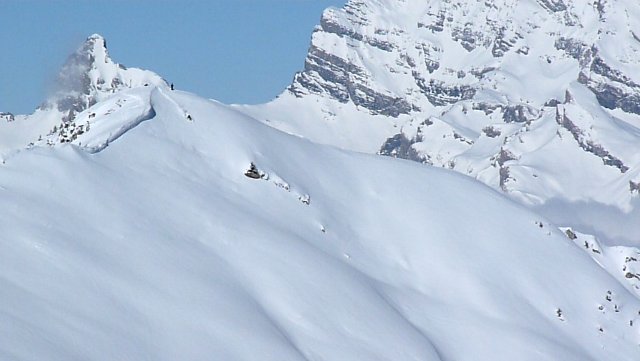 Tommi was the first on it. A face like this makes one smile, can't you see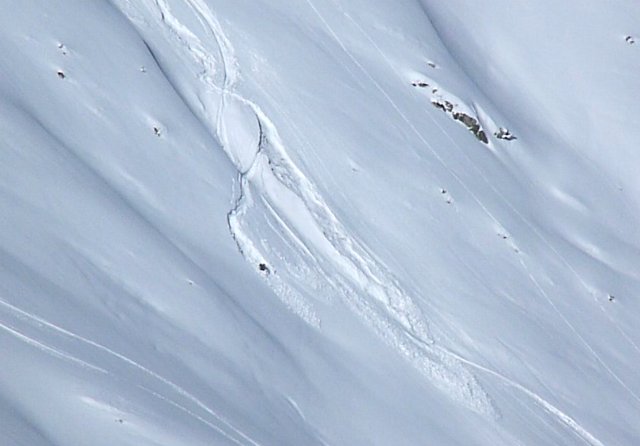 Juhas first real turns in Verbier didn't go so well. The sun had done its thing on the snow, it was a bit heavy on top. Luckily the stores here sell tip rockered stuff.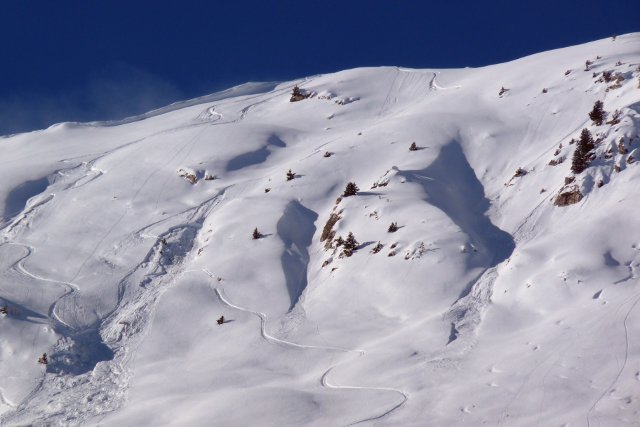 Our lines. Sun make the snow a bit soft so it was eager to come down after our little turns but the face is not very steep.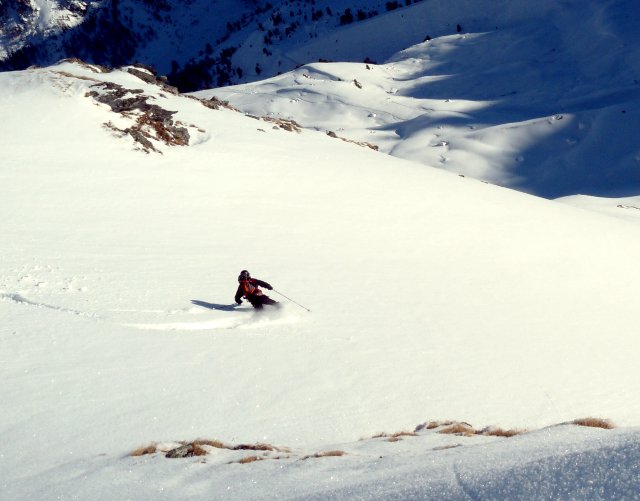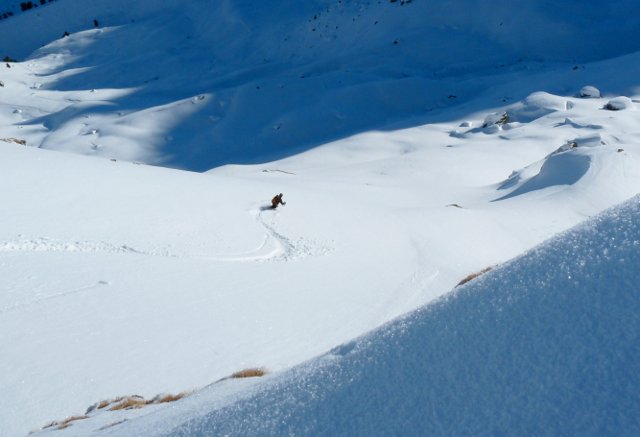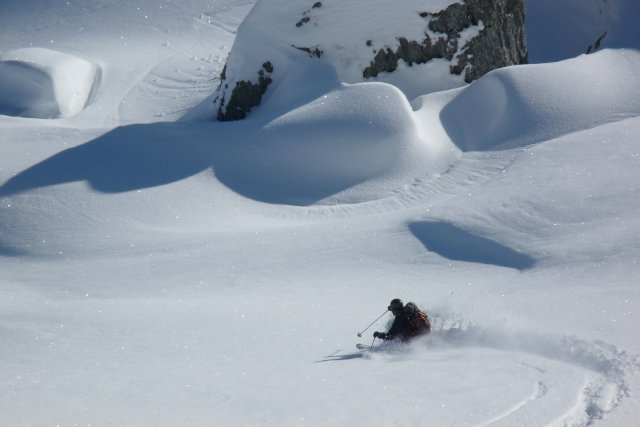 Juha checking the sun baked stuff in rock garden on our second run of the day. Bad snow + good light = good footage.
We only got two lines today, but we made the best of the lighting conditions. And filmed from the opposite ridges all day so we got some good stuff on video. To be shown here later in spring

Off to bed now.
-Mikko