Bottomless in Kaltenbach
Kaltenbach has some pow but just that on top of the rocks. That means hits & scratches and dangerous early season skiing.
Day starts with gray skies and snow flakes.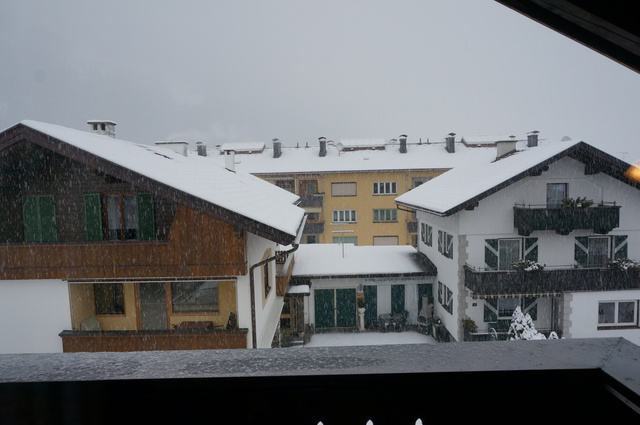 But sun comes through and me, Jouni and Kari and all other pow hunters head for the obvious lines.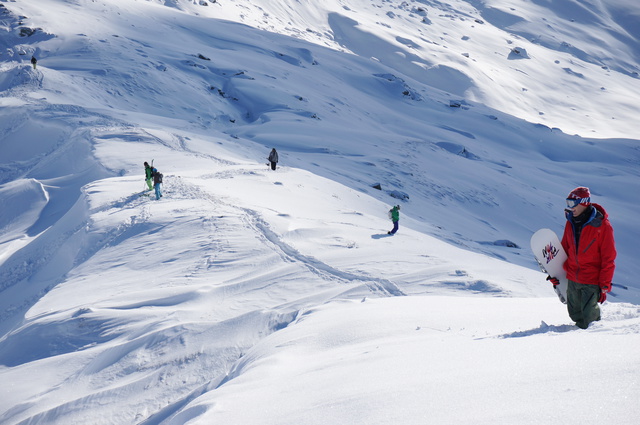 I try out my new camera but I forgot the zoom lens back home... Jouni first.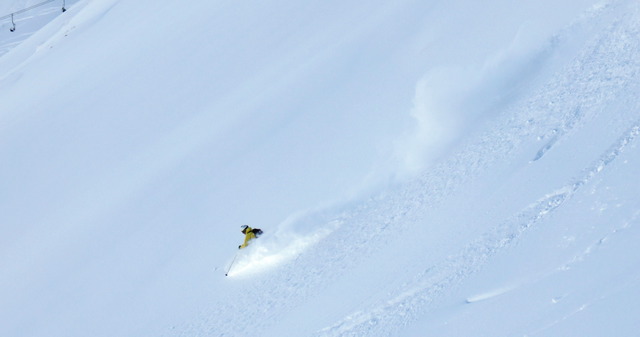 Kari follows.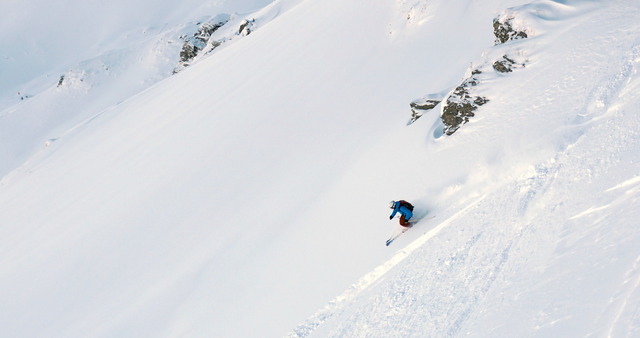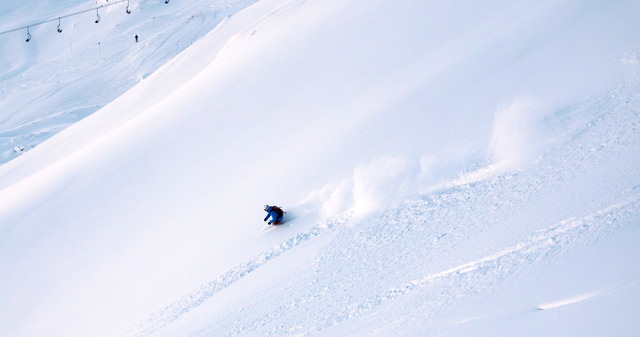 On second hike there's some time to enjoy the views.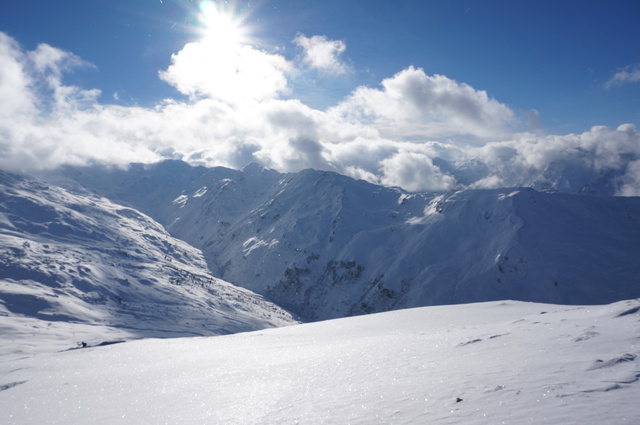 Jouni hits the sunny spot and some rocks in there as well.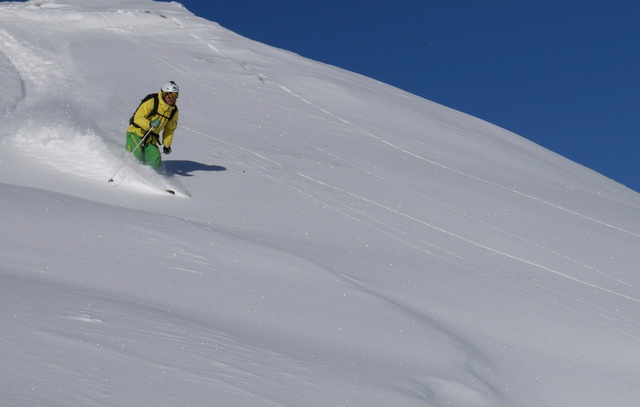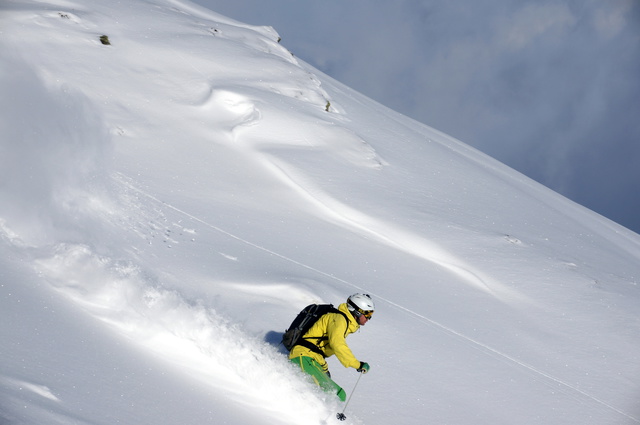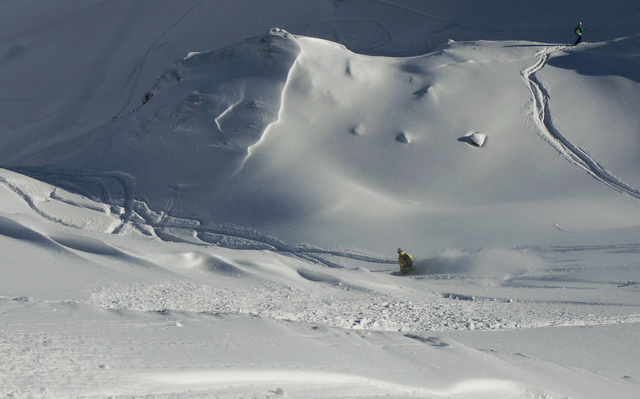 After a lunch break we find some untracked snow in the north facing shadows. Seems and feels like Iso-Syöte Freeride with this shallow snow cover. Jouni and Kari take on a duel.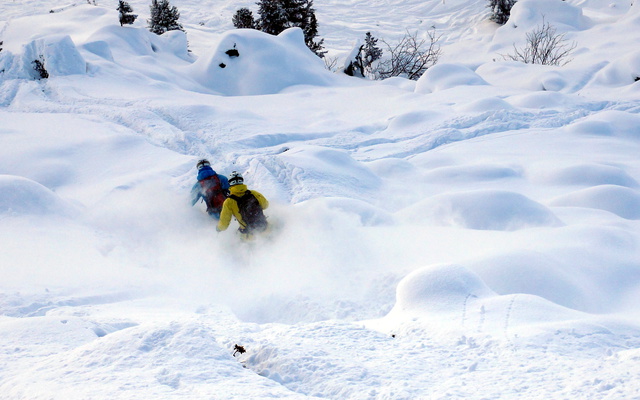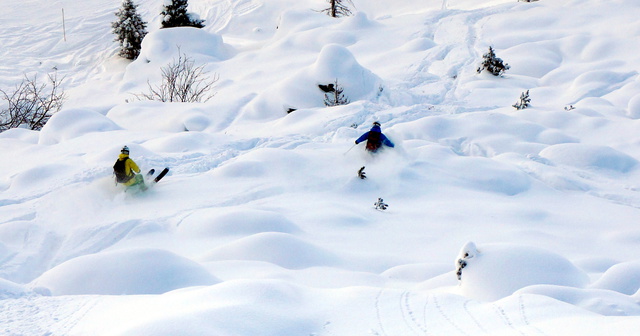 Kari enjoys this.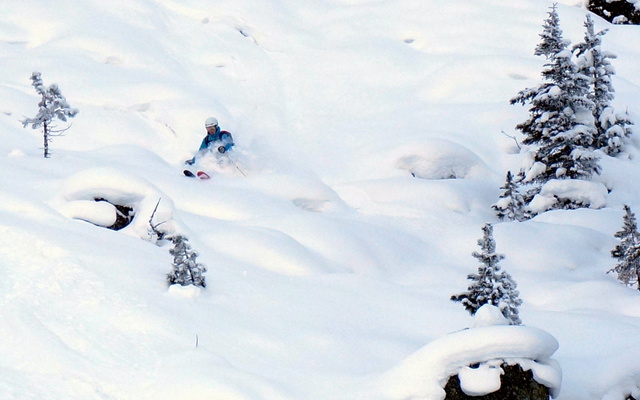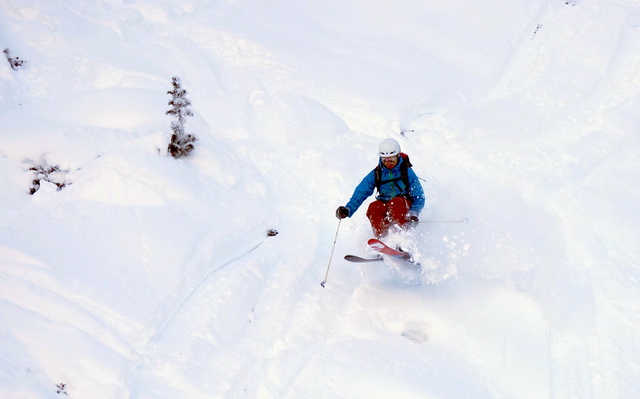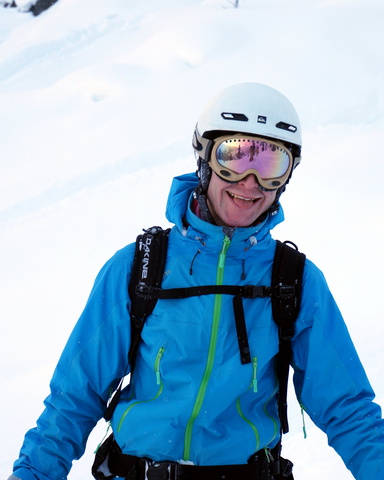 Time to catch the last lift back home to Zillertal side. It's getting cold in the sun set.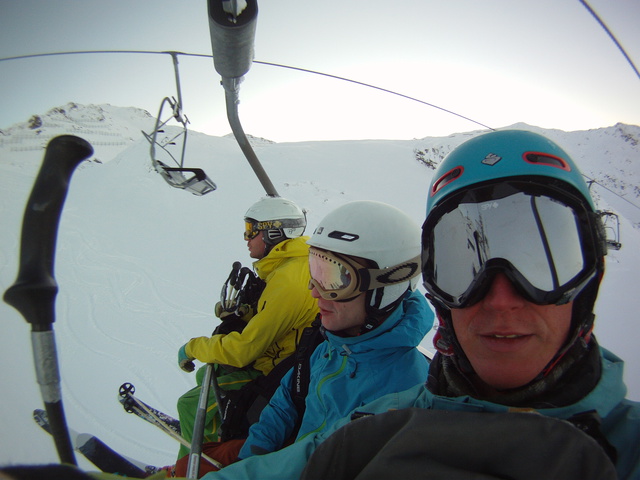 But there's still time to play around and take an off piste route down to the middle station. Jouni starts the game.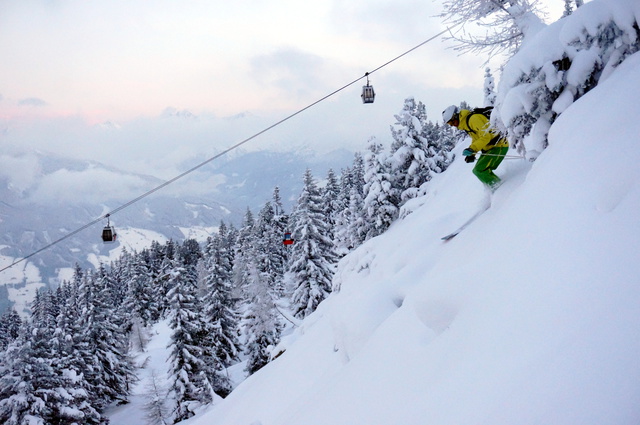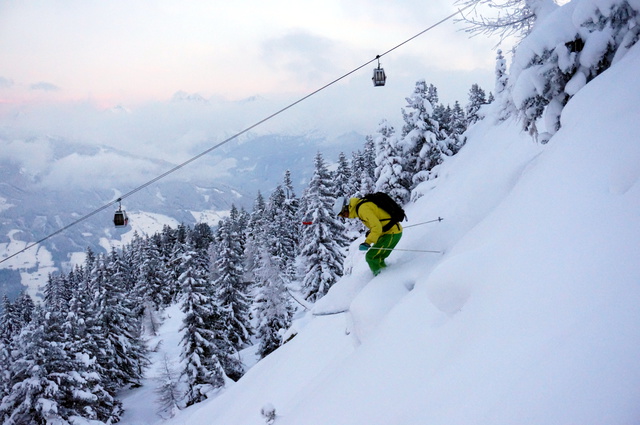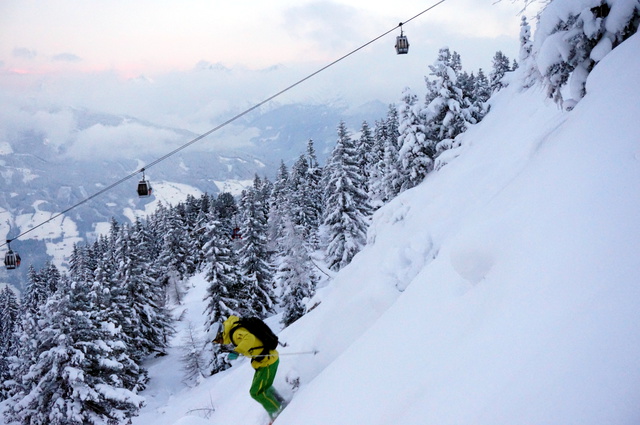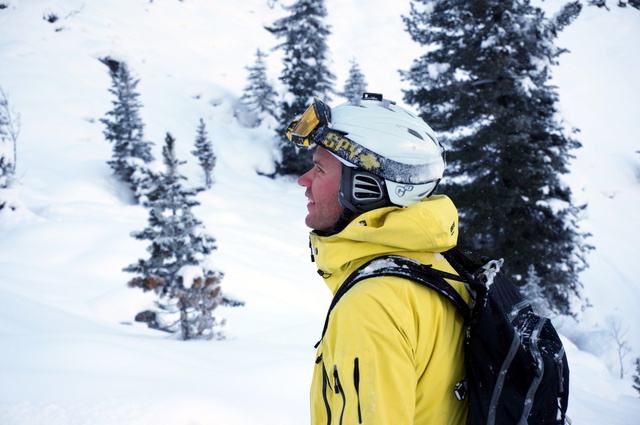 How steep is steep? Sorry, this does not translate from finnish to any other language. But the piles of man made snow in Kaltenbach were huge and steep.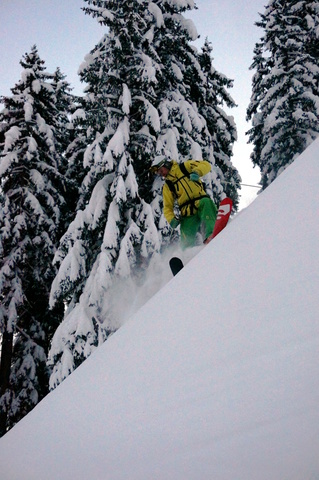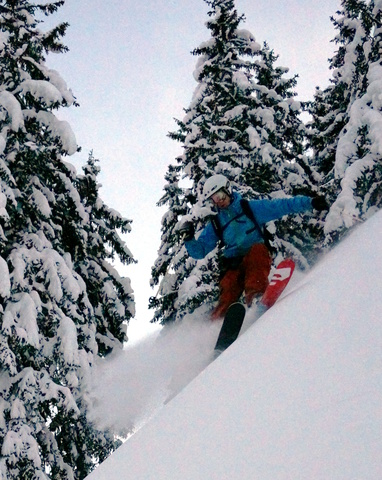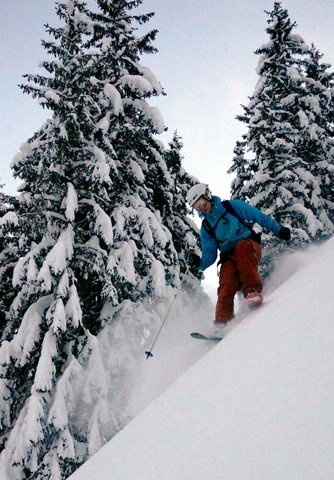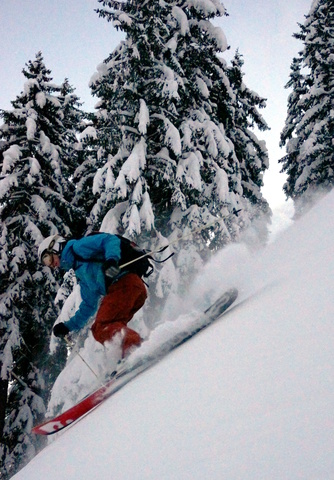 Our chéf Jouni prepared some minestrone for supper and we started preparing for another powder day.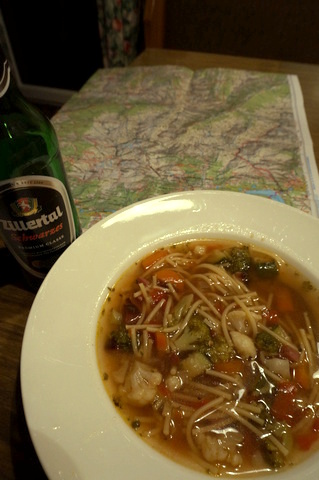 Now processing the next set of photos and videos, or maybe a shower and some sleep. Ciao!
-Mikko