Another sunny day at the office. Slow start to the day due to the pub and practicalities. Me and Mika hiked one line today. We were a bit late so sun was turning shadows on our spot and the southern parts had formed a crusty layer on top of soft snow. Here are a few stills from video clips: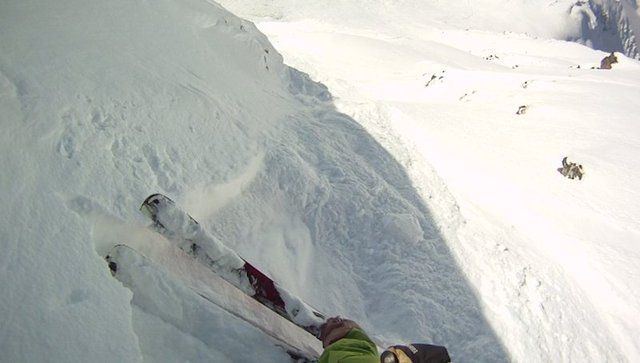 Surface snow sliding down the exit 3-5 meter drop of my couloir from yesterday.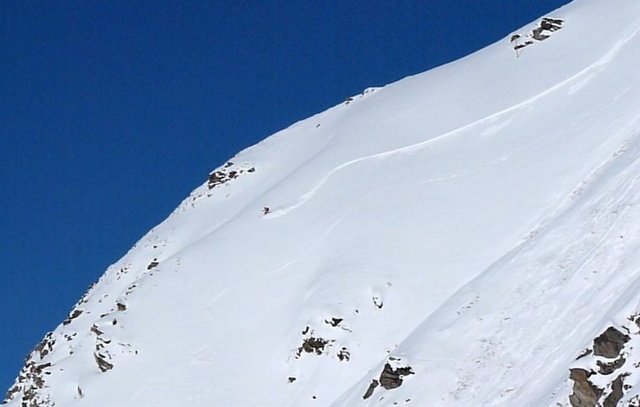 Mika at the top of his line from yesterday.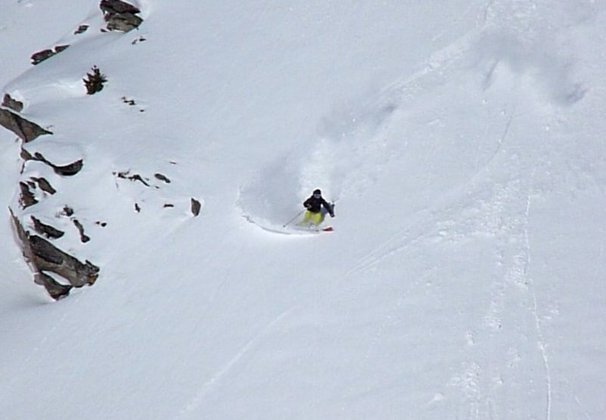 Tommi on the face.
Tommi takes the snow away. A good reminder about the avalanche risks.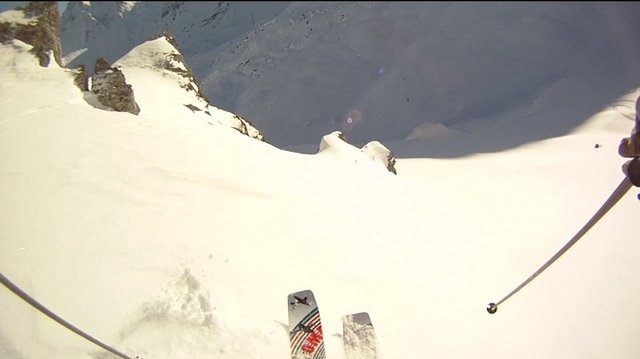 Mika going for it today. And more: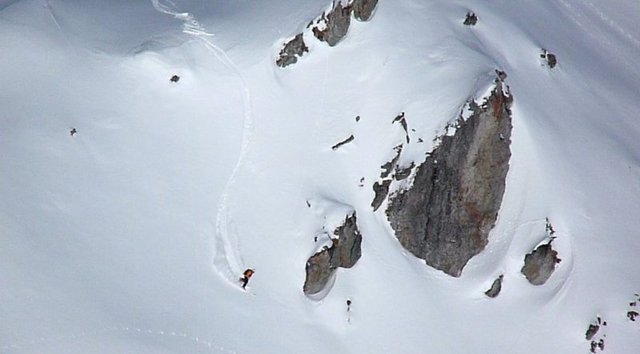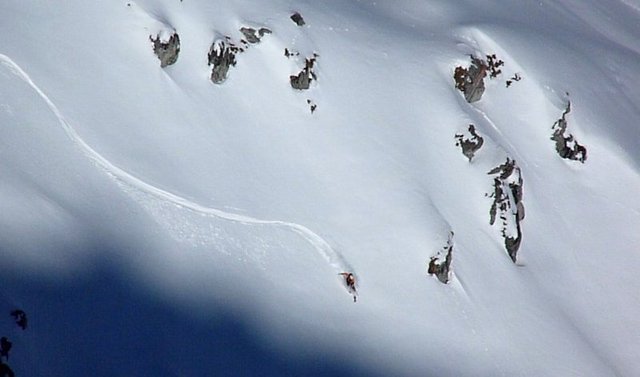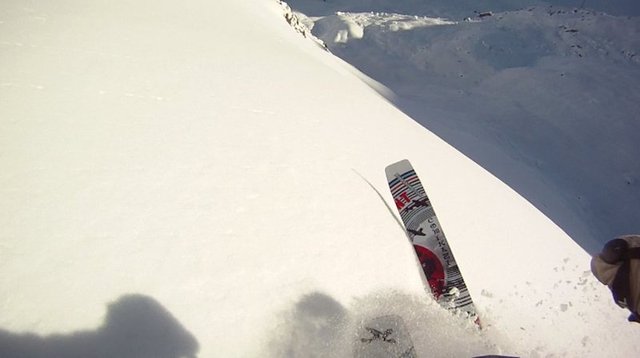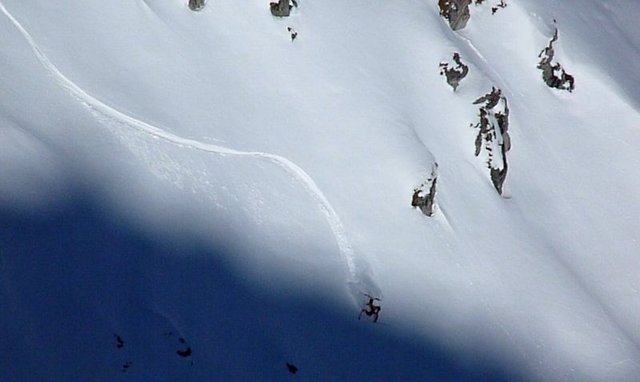 Mika dives into darkness.
In the afternoon wives and kids arrived to Le Chable and now the house is full of action. Lets see if we have time to ski too.
-Mikko