Season 2011/2012 has been opened in Tirol with Tirol Snow Card. Me and Jouni spent last Sunday and Monday skiing in blue bird Hintertux, with the click clack racers, tall T newschoolers and ever so cool snow boarders. Nights were cold and slopes icy but with only two week old snow instead of glacier ice. Since summer some new slopes have been opened for the season. Our favorite was the Kaserer T-bar lift and its 500 m vertical steep slope. My plan was to hit it non-stop from top to bottom to burn the thighs. They burned.
From editing studio (and my gym on the right side)...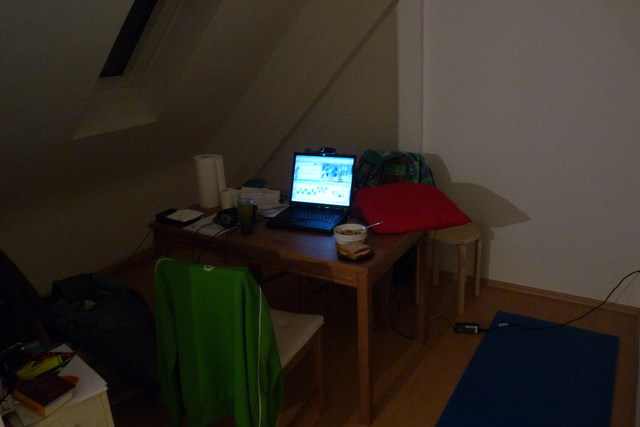 via Tirol Snow Card and beer...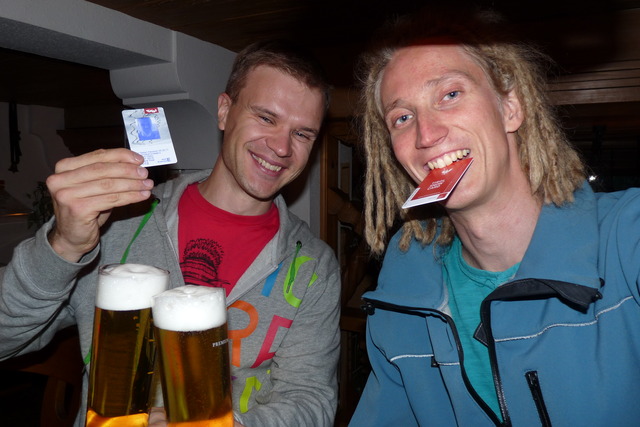 to Winter 2011/2012! Jouni checking the glacier cracks.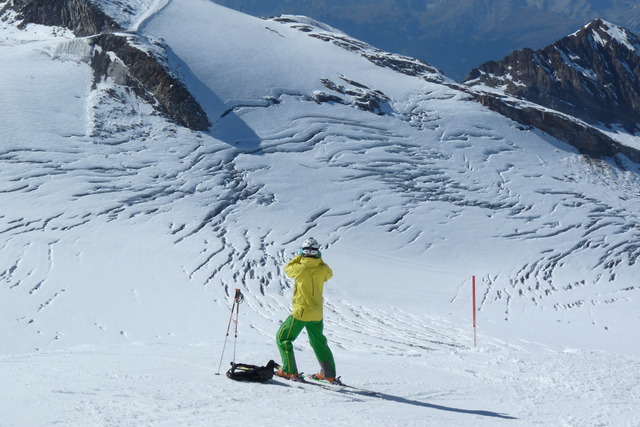 And back to summer down in the valley with +25 centigrade.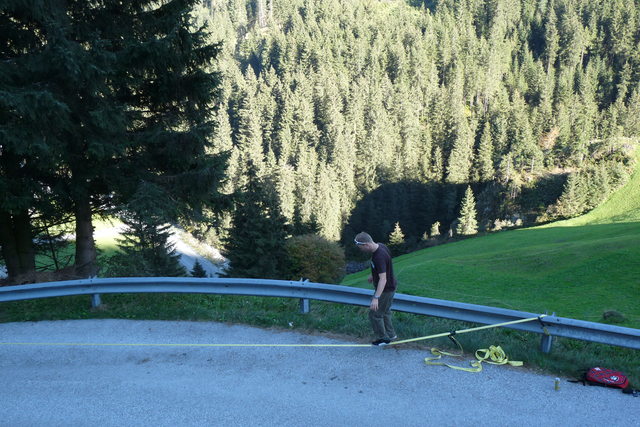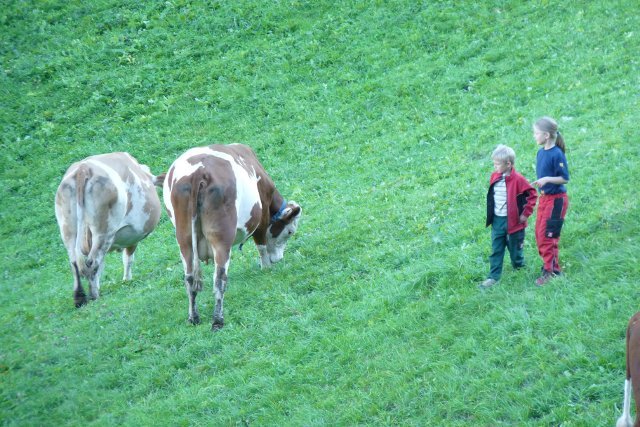 As handy men we assembled Jouni's ski maintenance rack while cows stared in the background. It still is summer down below.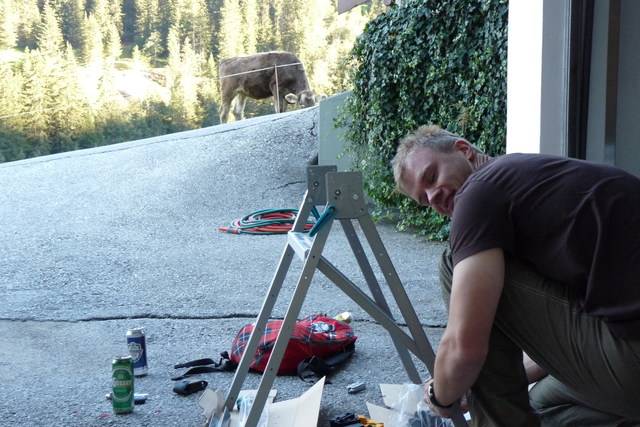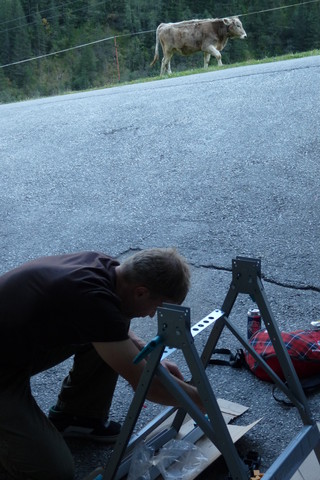 Then our skis got some love for the long and hopefully hard winter that's about to start. Boots need some fitting too, or maybe the softer ones will give in at some point.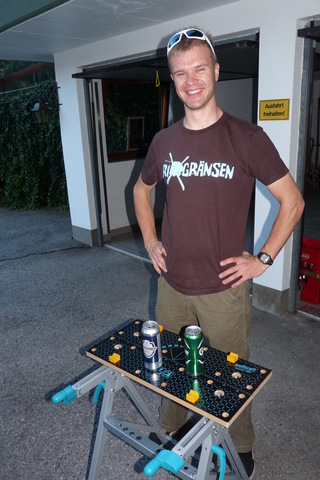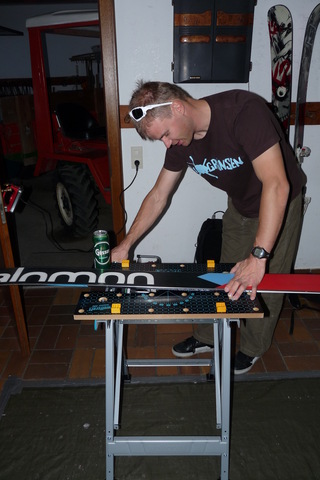 Now back to the video editor and situps...